---
Travel scams have been around forever. Along with reputable travel businesses, the Internet allows them to proliferate.
---
The last year has been incredibly tough for the entire travel industry. Today, travel has begun to rebound. A major current misconception for many travelers makes many Americans especially vulnerable to various scams.  And it makes new bipartisan efforts from Sens. Amy Klobuchar (D-Minn) and Steve Daines (R-Mont) to highlight pandemic travel scams especially important right now.
The letter from the two Senators calls on the Federal Trade Commission (FTC) to do more to protect American consumers from pandemic travel scams. These two Senators introduced bipartisan legislation in 2019 to protect consumers from online booking scams,
The major misconception is, quite simply, that post-pandemic travel will be full of bargains
As a travel agent, I have seen some incredible deals during the pandemic. And, more are showing up now as the pandemic slows down here in the US. Depending on your point of view it may be brave or reckless to risk travel now. Early in 2021 I suggested to many regular clients that they book cancelable travel (small or no deposit required) for later in the year and into 2022. The prices were, in some cases, historically so low that I could not imagine them dropping anymore.
Recently, I've seen, for example, amazing inflation of rates. Back in January 2021 travelers could score a room booking for June 2021 travel at a $1,000-a-night rate at the Four Seasons Maui. Today, that same room is going for over $3,000 a night for new bookings. And, while not all rates have jumped 300 percent, most rates are seriously higher, especially for summer and holiday travel.
"So there must be great deals now, right?" Not so fast.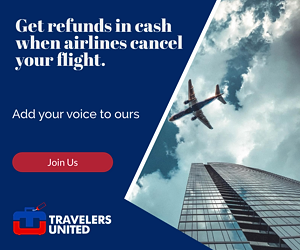 Travel advisors can explain the reasons why this is often wrong: limited supply, pent-up demand, a desire to recoup lost revenue, etc. It's not that all prices are sky-high — it's a product of supply and demand. Many destinations cater more to business travelers. They are still trying hard to entice guests. Premium class airfares to Europe in summer and fall are still reasonable. Good agents can steer clients to these and other good travel values, and they do.
However, pre-pandemic, most agents I know regularly also got calls or emails asking about a potential deal someone saw online. Some "deals" have been about time-share presentations. Others may include legit but misleading terms like "per person," "nonrefundable," and "blackout dates apply." And, while not all were scams, some of them were definitely sketchy.
In general, my rule has been, "If it seems too good to be true, it probably is."
There are still human travel advisors around; over 100,000 worked in the US before COVID. However, undoubtedly there are fewer of us than there were last year. I personally know several who retired or gave up. Guessing also that Americans have gotten increasingly used to going online for everything, it seems fewer of them are calling humans to get advice.
Besides, many travelers never called a human in the first place, preferring to do everything online. So, it seems to me especially likely that many consumers THINK prices should be cheap. And, when they seem too expensive at your favorite booking site, you may deal with a new tour operator. Taking a chance on a "real deal" is much more likely. More travelers will take a chance on a new online agency or travel website that does offer a bargain.
Beware and check twice to make sure the company you are dealing with is real and not the front for a scam.
Senator Klobuchar has pointed out that, "There are two online travel agencies owning nearly all the name brands you see." At least Expedia (owners of VRBO, Travelocity,  Hotwire, Orbitz, etc.) and Booking Holdings (owners of Bookings.com, Priceline,  Kayak, etc.) are legitimate travel companies. They have a long history.
If you're reading Travelers United, you probably already know that consumers need all the help they can get with today's travel industry.  More FTC help on possible pandemic travel scams is needed as soon as possible. This will allow travelers to ensure their possibly long-postponed dream vacation doesn't turn into a nightmare.
---
READ ALSO:
Are you safe now that the US follows face mask science alone?
Alaska cruises salvaged, Paris 2022 traffic ban, Delta new hires get shots
---

Janice Hough is a California-based travel agent a travel blogger and a part-time comedy writer. A frequent flier herself, she's been doing battle with airlines, hotels, and other travel companies for over three decades. Besides writing for Travelers United, Janice has a humor blog at Leftcoastsportsbabe.com (Warning, the political and sports humor therein does not represent the views of anyone but herself.)