This week we have stories about changes to the Alaskan Cruise Industry. Learn about the Alaska cruises salvaged by the state's Senators for the last half of their cruise season. The next story tells of the coming Paris traffic ban. Finally, Delta Air Lines requires new hires to get vaccinated.
Alaska cruises permitted this summer after House vote
You read it first here in Travelers United! Our intrepid travel agent reporter, Janice Hough, wrote about the Senate debates on changing the Passenger Vessel Services Act (PVSA), the cousin of the Jones Act. This week after Travelers United worked with the Commerce Committee, the Alaska Tourism Restoration Act was passed. It provides temporary relief from the Canadian ban on all cruise ship calls. This law will only remain in effect until Canada removes its cruise ship ban. Travel Agent Central reported on this change to the travel advisor industry.
The Senate's draft legislation listed 51 ships that could be covered under the temporary legislation to provide the ability for ships to operate between U.S. ports without that foreign port call. Those ships ranged from Norwegian Bliss to Carnival Miracle, from Holland America's Nieuw Amsterdam to Royal Caribbean International's Serenade of the Seas, as well as some smaller vessels, too.

Cruise ship port calls could help alleviate 2021's significant economic hardship for Alaska businesses. More than 23,000 jobs in Alaska depend on cruise tourism. Big ships, in particular, bring tens of thousands of visitors to Alaskan communities such as Ketchikan, Juneau, Skagway, Sitka, Seward and so on.
This bill may salvage the last half of Alaska's cruise business. The law must still make it through the US House of Representatives and then cruise lines must comply with US and Canadian law.
Paris traffic ban through city center
The mayor of Paris, France, announced a major change in traffic through the city. Her plan stops through traffic in the core of Paris. The Paris traffic ban move is action to "cut pollution and noise and free up more space for trees, cycle lanes and pedestrian areas.
The new zone would not ban cars altogether: It would still permit motorized access to the zone's residents (including short-term hotel guests), to people with disabilities, and to vehicles used for public transit, deliveries or services. The new rules would nonetheless make it illegal to drive across the city center without stopping. That would cover about 55 percent of total traffic — more than 100,000 cars — passing through this zone on average per day, the city says.
…
The city has already barred heavily polluting diesel cars from within the city's beltway, pedestrianized the Seine quayside, reduced car access on many major streets and expanded green areas and sidewalks in areas previously reserved for driving and parking…

The car-calmed zone will be a new tool to fend off a post-pandemic car comeback within Paris' innermost ring of boulevards
Delta first major U.S. airline to require new hires be vaccinated
Delta Air Lines announced that it will require all new hires to be immunized against the coronavirus. Virtually at the same time as the CDC announced that vaccines have proven to be safe and effective against the virus and its variants, Delta took this action.
The Atlanta-based airline noted its progress toward herd immunity within its own workforce, with 60 percent of its roughly 74,000 employees already vaccinated, the company said. To help maintain that trajectory, Delta will mandate that those joining the company be vaccinated unless they qualify for an accommodation, the company said in a statement. The policy starts Monday.

"Approximately two out of 10 Americans have been infected by COVID-19, and one out of 1,000 Americans has died from the virus. The vaccines are not only extremely effective in preventing illness and symptoms from COVID-19, but they are also nearly 100 percent effective in preventing hospitalization and death," Delta stated.
---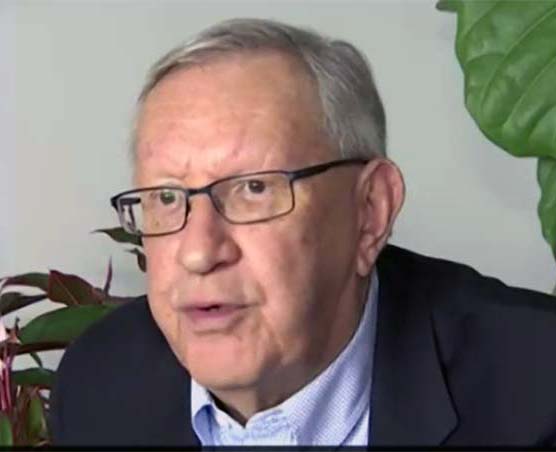 Charlie Leocha is the President of Travelers United. He has been working in Washington, DC, for the past 11 years with Congress, the Department of Transportation and industry stakeholders on travel issues. He was the first consumer representative to the Advisory Committee for Aviation Consumer Protections appointed by the Secretary of Transportation from 2012 through 2018.