Happy Thanksgiving 
Last weekend, I got sucked into YouTube watching packing videos. There are sure a lot of them and oodles of time can be wasted watching them all. After watching for a while, I selected these as offering different systems for packing. I hope you enjoy watching these between football games and eating this Thanksgiving Day.
This video starts by telling travelers that they will need one hand free while moving through airports. Next, she consolidated bags so that there are no problems boarding. Packing cubes are preferred. Bring an extra battery power bank. Use an airline magazine or sunglasses to prop up cell phones. Bring your own headphones. Get cash from ATMs. Take photos of your passport and driver's license.
For me, this was a new way to pack that actually works. Watch them pack 16 garments in a 22-inch carry-on bag. The secret is folding clothing then alternating and layering them. Ingenious. You can go on a two-week trip and never wear the same combination of clothes.
More tips. Pack socks in shoes. Roll socks. Wrap shoes in hotel shower caps. Use binder clips to keep headphone cords untangled and to protect razors. Pack emergency cash away. Take an empty water bottle. You get the idea. Watch and learn.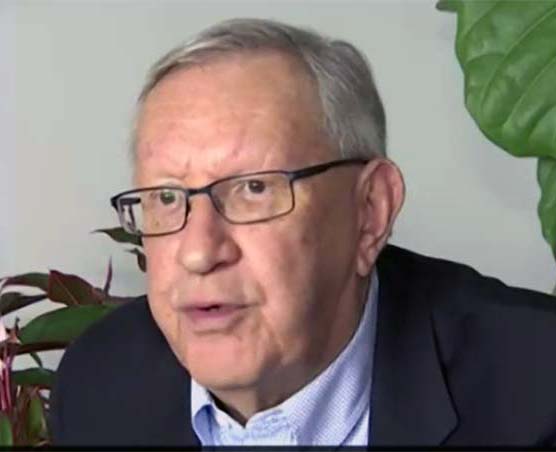 Charlie Leocha is the President of Travelers United. He has been working in Washington, DC, for the past 11 years with Congress, the Department of Transportation and industry stakeholders on travel issues. He was the first consumer representative to the Advisory Committee for Aviation Consumer Protections appointed by the Secretary of Transportation from 2012 through 2018.