---
DC Attorney General takes Marriott to court over deceptive advertising 
---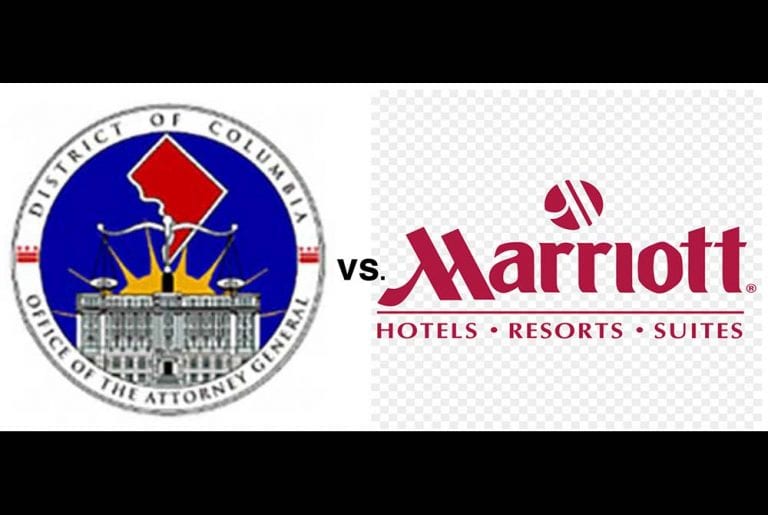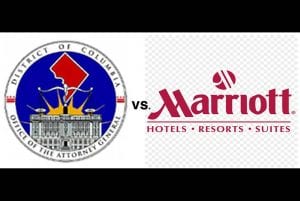 In a landmark lawsuit, the DC Attorney General (AG) has call Marriott International, Inc. on its deceptive advertising and use of drip pricing to squeeze money from American's consumers. Travelers United has been the lead consumer group for this effort over the past six years. Travelers United has worked with the Federal Trade Commission, which produced a study showing the consumer harm of this hotel resort fee practice, and the National Association of Attorneys General (NAAG).
Forty-six state AGs and the DC AG sent subpoenas to major hotels and online travel agencies. Now, after more than two years, the first lawsuit has been filed. According to the press release, the suit is
According to the press release, the suit is "…for hiding the true price of hotel rooms from consumers and charging hidden resort fees to increase profits. The Office of the Attorney General (OAG) alleges that Marriott's deceptive and misleading pricing practices and failure to disclose fees harmed consumers and violated the District's consumer protection laws. OAG's lawsuit seeks to force Marriott to advertise the true prices of its hotel rooms up-front, provide monetary relief to tens of thousands of harmed District consumers, and pay civil penalties."
Marriott hotels operate under at least the following trade names: Starwood, St. Regis, The Luxury Collection, W, Westin, Le Méridien, Sheraton, Tribute Portfolio, Four Points by Sheraton, Aloft, Element, The Ritz-Carlton, Design Hotels, Bvlgari Hotels & Resorts, Edition, JW Marriott, Autograph Collection Hotels, Renaissance Hotels, Marriott Hotels, Delta Hotels and Resorts, Gaylord Hotels, AC Hotels by Marriott, Courtyard by Marriott, Residence Inn by Marriott, Springhill Suites by Marriott, Fairfield Inn & Suites, TownePlace Suites by Marriott, and Moxy Hotels.
READ ALSO: FTC can stop hidden lodging fees. Why won't it?
"Marriott reaped hundreds of millions of dollars in profit by deceiving consumers about the true price of its hotel rooms," said AG Racine. "Bait-and-switch advertising and deceptive pricing practices are illegal. With this lawsuit, we are seeking monetary relief for tens of thousands of District consumers who paid hidden resort fees and to force Marriott to be fully transparent about their prices so consumers can make informed decisions when booking hotel rooms."
Here is a version of the Complaint for Violations of the Consumer Protection Procedures Act filed by the District of Columbia Office of Attorney General (AG). This text has been modified to make it easier for normal consumers to understand the point of the AG's action. This lawsuit follows an investigation into the hotel industry's pricing practices by the Attorneys General in all 50 states and the District of Columbia.
1. This is a straight-forward price deception case. For at least the last decade, Marriott has used an unlawful trade practice called "drip pricing" in advertising its hotel rooms whereby Marriott initially hides a portion of a hotel room's daily rate from consumers. Marriott calls this hidden portion of the room rate a number of terms, including a "resort fee," "amenity fee" and a "destination fee." One key effect of this price deception is that consumers shopping for a hotel room on either Marriott's website, or an online travel agency site ("OTA") like Priceline or Expedia, are misled into believing a Marriott hotel room is cheaper than it actually is. Marriott's motive in continuing this deceptive practice is pure profit. It has reaped hundreds of millions of dollars over the last decade from this deceptive "drip pricing." The District brings this action to force Marriott to advertise up-front to consumers the true prices of its hotel rooms.

2. Marriott owns franchises, and manages hotels throughout the United States… It offers lodging … through its online reservation website and through the websites hosted by OTAs, such as Priceline and Expedia. These websites allow consumers to obtain information about Marriott's hotel rooms and allow consumers to compare Marriott's hotel room prices to that of other hotels, as well as make hotel reservations.

3. Marriott advertises and promotes its hotel rooms by advertising daily room rates on its own website and the websites operated by OTAs. Marriott's official website and the websites operated by the OTAs enable consumers to search for and sort prospective hotel accommodations by price according to the daily room rate. These search and sorting functions allow consumers … to compare prices among various hotels. Many consumers … use the websites operated by Marriott and the OTAs to compare the price of hotel rooms offered by Marriott and other hotels and to select and book a hotel room online.

4. Marriott charges additional mandatory fees that it refers to as "resort fees," "destination amenity fees," or "amenity fees" (referred to collectively hereafter as "resort fees") on a daily basis for a room at many of its hotels. However, Marriott does not include these daily, mandatory fees in the room rate it advertises on its website and does not include them in the room rate advertised by the OTAs, thereby depriving consumers of the ability to readily ascertain and compare the actual price of a room at a Marriott hotel to the price of the hotel rooms offered by Marriott's competitors and at other Marriott hotels.

5. Beyond this initial price deception, when consumers select a room rate and provide their credit card and other personal information in order to book a room, Marriott also represents that the daily room rate at the hotel is less than it actually is because it does not include the mandatory resort fee that Marriott adds to the daily room charge. In many instances, Marriott includes the resort fee as part of a total charge called "Taxes and Fees," thereby misleading consumers to believe the additional fees they are paying are government-imposed, rather than a separate daily charge imposed by and paid to Marriott. In some instances, Marriott also represents that these resort fees cover the costs of amenities, such as parking, that Marriott either provides as complimentary or, alternatively, requires hotel guests to pay for separately, even though Marriott has required them to pay the resort fee.

6. The District institutes this proceeding to stop Marriott from engaging in the unlawful trade practices set forth more fully below in connection with its offer and sale of hotel rooms to consumers, including its practices of (1) misleading consumers concerning the amounts they must pay for rooms at their hotels, and (2) advertising hotel rooms without the intent to supply them at advertised prices. The District seeks injunctive relief to prevent Defendant from engaging in these and similar unlawful trade practices, civil penalties to deter Defendant and others similarly situated from engaging in these and similar unlawful trade practices, and the payment of costs, attorney's fees, and restitution based on the harm consumers have experienced due to Defendant's conduct.
Travelers United readers and members have read repeatedly about our efforts to move this issue of false advertising to the front of the legislative, regulatory, and legal procedures to stop more harm to consumers from this deceptive pricing, false advertising, and misleading processes. We applaud the actions of the DC Office of the Attorney General and will continue our support and actions in DC to assist in any way necessary to win this case against blatantly false advertising.
ALSO ON TRAVELERS UNITED: This is the dirty truth about cleaning fees on vacation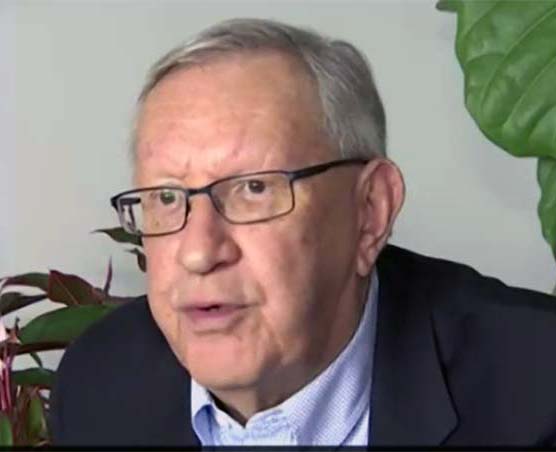 Charlie Leocha is the President of Travelers United. He has been working in Washington, DC, for the past 12 years with Congress, the Department of Transportation, and industry stakeholders on travel issues. He was the first consumer representative to the Advisory Committee for Aviation Consumer Protections appointed by the Secretary of Transportation from 2012 through 2018.