---
Finally, I am in Italy. Now with COVID, my family has canceled. Air travel hassles abound. No fun!
---
Our family vacation, planned for more than two years, started well. But I was nervous when I received nearly hourly emails from United offering to "buy" my seat and put me on a later flight or one with stops. I might have accepted the offer if I hadn't been so determined that this trip would happen. And happen according to schedule. But, I did get some good news — no COVID tests for return to the US.
The nonstop flight to Rome was oversold, a testimony that people are traveling again. But the constant news of flights being delayed or canceled kept piercing my brain. This summer has been labeled the travel summer from hell.
Rome's Fiumicino Airport atmosphere has changed from an Italian bazaar to sleek and modern.
To my surprise, the 100 percent full United flight from Dulles took off only a few minutes late and landed a few minutes early. The last time I flew into Rome's–Fiumicino / Leonardo da Vinci International Airport, I felt as if I had landed in an Italian bazaar with everyone screaming and fighting to get through customs and security.
The airport is now modern, clean, and efficient. Everything has been automated. Passengers sail through customs within minutes. Baggage claim was easy. This was not the Rome airport I remember, and how I wish other airports would follow suit.
Spend the extra money for early-morning access to lodging after a transatlantic flight.
We arrived at our rental apartment within an hour because we had access to it immediately. We fell into bed and recouped some of the sleep we didn't have during the transatlantic flight. Accessing a hotel room or an apartment upon arrival makes such a difference. Sure, it's extra money, but it's money well spent. Otherwise, we wander around like zombies for the first couple of days. I know. I'm showing my age.
Tourism is back in force. Be prepared.
Rome was wonderful, and tourism is back with a vengeance. If you don't reserve a table at one of the "coveted" restaurants in advance, you will be out of luck.
Walking down the main drags in the tourist sections of the city requires shoulder pads and perseverance. Plus, Rome is unusually hot this summer – nearing 100 degrees F.  Even though vendors will sell you water and a hat at nearly every corner, save money by setting out with your own.
Because previous trips to Rome have included all of the must-sees, we could avoid them and be spontaneous. And different it was, even though we took the "hop-on/hop-off" bus the first afternoon we arrived. If we nodded off during the circuit, it wouldn't matter. The following day when we set out for our real tourism adventure. We rode on the back of Vespas and saw much of Rome in four hours. The drivers/tour guides were not only wonderful drivers but patient and historians.
So far – so good. But, no matter how sophisticated a traveler one is, there are:
Travel hassles and dumb tourist mistakes
ATM/BANK CARDS:
I was not able to withdraw money at bank ATMs. Even though I had notified credit card companies of my travels, I had not informed the bank, so I could not access Euro.
PHONE PLANS:
T-Mobile had changed my plan in the two years since I last traveled, and I could not receive emails unless I had a WiFi connection. After two hours of speaking to representatives in the Philippines, the problem was rectified for a few more dollars. Call your phone carrier about your plan before departure. Phone plan changes in the past two years mean travel hassles.
CHANGING CURRENCY:
Euro changes mean new travel hassles. If you have money to change, do it at the airport. Sure, you will receive a crummy rate, but banks no longer seem to be in the currency exchange business. We chased all over town with UK pounds to change, only to learn that it was impossible because the notes were two years old and during that time, the UK instituted applying a coat of plastic.
RENTAL CARS:
When it came time to leave Rome and head to Tuscany, we went to the car rental company. I had rented a manual shift car because automatic ones cost nearly double, and we were already suffering sticker shock. Had we made a mistake?
Italy is one of a few European countries that require you to take full insurance rather than depend on your credit card coverage. After driving in Tuscany for a few days, I felt sorry for the agency when I returned the car.   I am not used to driving in the Tuscan hills and suspect they will have to replace the clutch and the brakes.
TIP: Before leaving the agency, ask that the GPS be set to your destination. For people who are technology challenged, not to mention language challenged too, this is a must. For whatever reason, I cannot sync my phone to the car and refuse to spend the remainder of the trip learning how.
The house we rented is terrific. So far, so good. We were even in the process of learning the locations of grocery stores, hill towns, and gas stations, where a tank of gas costs more than you ever dreamed possible. What the hell. We're on our dream vacation and plotting everything to do when our family arrived. Essential sights to see as well as where to find the best pizza.
We were relieved when the US government dropped the mandatory COVID testing to reenter the US. Everything seemed to be falling for our family to come to spend two weeks with us in this dream environment.
Not so fast: COVID rears its ugly head — and how. Plus, new chaos in European airspace is shifting flights.
There may be no COVID tests for return travel, but testing has affected the departure of my family. Our youngest granddaughter tested positive, totally ruining her last couple of weeks of school. But, doing the math – we felt optimistic that everything was still going according to plan. When my son texted a few days later to say he tested positive for COVID, well – that's a different story.
BUT WAIT –  and this is not funny. The family member with whom I rented the house toured the Amalfi Coast for a week. She returned feeling just fine but because we are being extra careful, she did a COVID TEST. Damned if it didn't say POSITIVE. She took another test, as we assumed it was a mistake. But no. Now Myrna is in quarantine.
I was still optimistic. But the final straw is that SAS Airlines is threatening to strike and cancel the flight! The combination of COVID and new travel hassles is too much to overcome.
The "perfect" family vacation ended up not being so perfect. I am told I must stay optimistic. This is ending up being a non-family celebration, so I am taking a zillion photos. As Robert Burns wrote: "The best-laid plans of mice and men …"
Now, I have taken out my old cookbook and am trying to see how to turn lemons into lemonade. Depending on how it turns out, it could be my next post.
---
READ ALSO:
Just when I decided it's SAFE to fly, new hassles erupt
Why follow these 4 guidebook tips when planning your trip
FCO Airport photo by VOO QQQ on Unsplash
---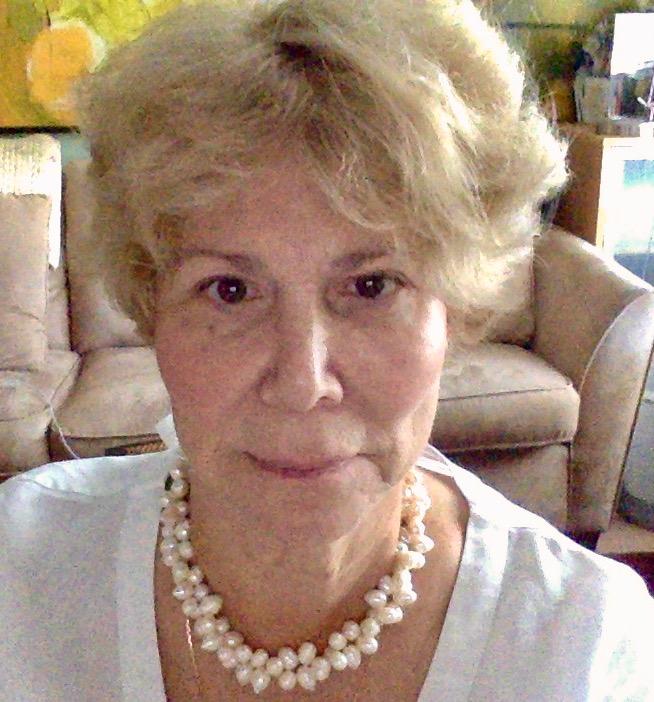 Karen Fawcett loves to travel anywhere. Karen was a founder & president BonjourParis.com while living in Paris for more than 25 years. She has traveled across Europe and the rest of the world. She is now based in Washington, DC.