---
When one is traveling follow these guidebook tips and get some history and context.
---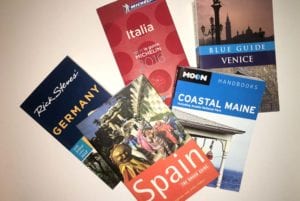 Many travelers headed on vacation purchase guidebooks to their destinations. These guidebooks can help point them in the direction of the best sights, locals' haunts, the best shopping, good hotels, transportation systems, and more. Plus, to get the feel of any destination, a background of history can add immeasurably to the travel experience. Follow these guidebook tips and enjoy a better vacation.
After half a century of travel and using guidebooks since the original Europe on $5 a Day, and writing guidebooks myself, here are my suggestions for buying and using guidebooks that can help travelers get the most out of any trip. Beyond books, spoken Internet guides and Web-based maps can be amazingly valuable for every traveler.
1. Get a guidebook written by a local or a team with a local presence.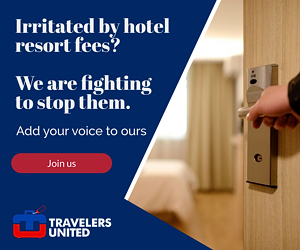 I make this suggestion without a clear idea of how to find such a guidebook. The Moon Travel Guides are known for being written by locals. Each has its own personality, just like the writers, from the Moon Handbook to Maine (or to Coastal Maine) by Hilary Nangle to the Moon Handbook to New Mexico by Zora O'Neill. For European guidebooks, I lean toward the Rick Steves Guidebooks. He has a team of tour guides that work for him and the series' information is the most accurate that I have read.
These books are going to be your handbooks while traveling. A good guidebook becomes a well-worn tome by the end of a trip.
2. Specialty guides for food and hotels.
Since I lived and traveled in Europe for decades, my suggestions are influenced by that region. Intrepid travelers can find similar guidebooks to other regions. My top choice for dining guides is the Michelin Red Guide. Every time I go on an extensive trip through Europe, I use this guide to get me to the best affordable food in the country or city. Their Bib Gourmand selections, based on ambiance and affordable dining, have always been right on the money. I have planned entire trips based on having big lunches at Michelin-starred restaurants (lunches are normally far less expensive than dinners) and Bib Gourmand restaurants. Gault Millau is another excellent European guide that focuses more on only the food, rather than the atmosphere.
Here, I also suggest using TripAdvisor wherever one travels. Remember that the TripAdvisor ratings are created by the hoi polloi, or the common folk. These restaurants are not the fanciest or those with the most talented chefs but are those found by fellow travelers as being a great value. Sometimes the top restaurant in a town might be an ice cream parlor. Another top for a town might be a cafeteria, but in between these more mundane eateries, there are plenty of gems. Read the selections carefully and then cross-reference them with other Websites.
3. Read historic novels.
Before traveling, try to get some historic context of the area being visited. I remember reading books by James Michener such as Poland, Hawaii, and Chesapeake. They changed the way that I saw the country. I always try to buy a book that covers the basic history of the country I am visiting. When visiting Rome and Italy, read about the Roman Empire. Read about the Catholic Church when heading out to see the giant cathedrals in Europe. In Russia, get context from books about the creation of the Soviet Union and the Russian Revolution. Mexico comes to life when mixed with stories of ancient civilizations and the conquistadors.
4. Learn some art.
The best overview of European history is Europe 101: History and Art for the Traveler by Rick Steves and Gene Openshaw. This overview of European history should be a textbook for a high school or college course. It is filled with timelines of history, architecture notes, and art appreciation explanations. Reading through this book will make any European trip better.
See #1 above again. The museum guides in the Rick Steves city guides are fabulous. They provide a running commentary on the major pieces in museums and churches and give travelers a step-by-step guide to making an initial visit to many museums, palaces, and churches.
With these four suggestions and lots of reading about your destinations on the Web and social media, today's travelers have more good information than travelers have ever had. My guidebook suggestions take care of planning ahead, getting around, much of upscale dining, history, and art. The Web will provide better up-to-date nightlife and family restaurants.
One caution: The Rick Steves Series has been so successful over the past decade that at many breakfasts in his suggested hotels and at lunches in his suggested restaurants, the tables will be filled with other travelers all reading the Rick Steves guides. That's the downside. However, with the advent of VRBO and Airbnb, the concentration of tourists is beginning to be dissipated. Whenever staying at a room-sharing accommodation, your host can be your most valuable guide for nearby restaurants and sights.
Enjoy. Planning ahead will add dramatically to any travel experience.

---
READ ALSO:
Don't let food allergies on a cruise ruin your vacation
Yes, my family and I are going to Italy, but I have trip anxiety!
---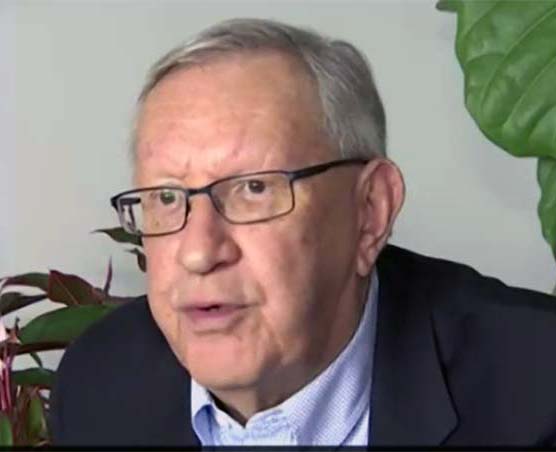 Charlie Leocha is the President of Travelers United. He has been working in Washington, DC, for the past 14 years with Congress, the Department of Transportation, and industry stakeholders on travel issues. He was the first consumer representative to the Advisory Committee for Aviation Consumer Protections appointed by the Secretary of Transportation from 2012 through 2018.