---
Passengers must prepare far differently for their cruises during the pandemic to stay safe on cruise ship vacations.
---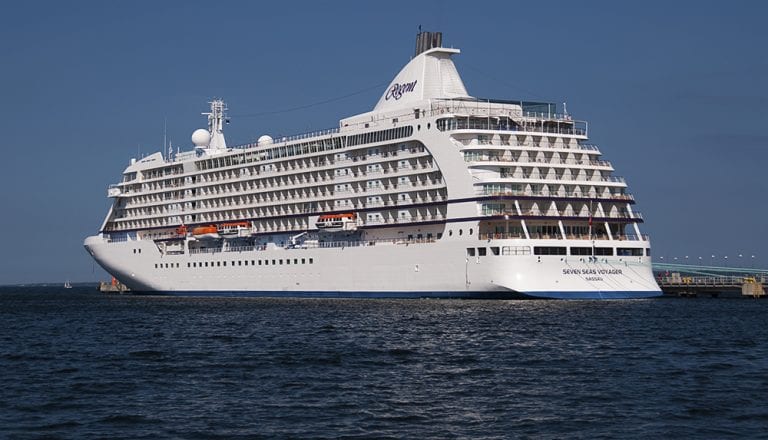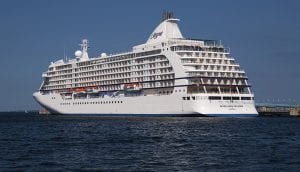 The October 25 Centers for Disease Control and Prevention (CDC) report and order was just released. CDC Director Rochelle Walensky noted that from June 26 to October 21, there were 1,359 cases of cruise ship-based COVID-19. It is still difficult to stay safe on cruise ship vacations.
Despite having almost every passenger being fully vaccinated, COVID-19 persists. The report was confirmed by laboratory tests. Among the cases, 49 people were hospitalized and 38 medivaced. At least one cruise passenger died due to COVID-19.
The report states that among the larger COVID-19 shipboard outbreaks, crew vaccination rates were at least 99.8 percent, with most crews fully vaccinated. Among passengers, the vaccination rate varied between 96.4 and 100 percent.
If cruise lines permit large numbers of unvaccinated passengers to board their ships, shipboard COVID infection rates will likely soar to disastrous highs.
Despite having such high vaccination rates, the cruises still saw a significant number of passengers becoming infected with COVID-19. If large numbers of unvaccinated passengers had been permitted to board, I have no doubt that the number of COVID cases would have been significantly higher, with many more hospitalized, medivaced or dead.
Staying safe on cruise ship vacations during the COVID-19 pandemic requires new preparations. Passengers must properly prepare for their cruises much differently than before. Seriously, COVID-19 infected more than 257 million people across the globe, resulting in more than 5 million deaths. And, travelers must take COVID into consideration when planning vacations.
The most important preparation — get fully vaccinated before boarding your ship.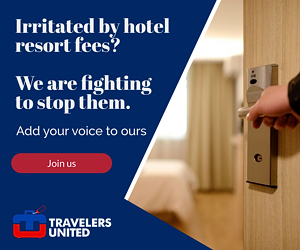 Vaccination:
Based on COVID hospitalization and mortality facts, the most important preparation any cruiser can do is to become fully vaccinated. According to the CDC, unvaccinated Americans are five times more likely to become infected with COVID than fully vaccinated Americans, ten times more likely to be hospitalized from the virus and ten times more likely to die from the dread disease. The statistics are incontrovertible. Therefore, it's undeniable that vaccination is essential for cruise passengers.
Choose your cruise line and cruise wisely, based on vaccination rules:
At this time, I will only book a cruise that requires all crew and passengers be fully vaccinated for COVID-19.
Be aware of rapidly changing corporate and governmental cruise requirements or your cruise may end before it starts.
Beware of rapidly changing COVID-19 pandemic requirements:
While it may be annoying for some, during the pandemic, I recommend you check airline, cruise line/ship and destination COVID-19 travel, boarding and entry rules weekly, especially for international cruises. Testing, vaccination, documentation and other requirements have been frequently changing during the pandemic as companies and governments react to the pandemic's fluctuations. Check your cruise line, CDC and U.S. State Department websites, as well as the websites of your destinations' governments. Another great source of up-to-date COVID information is your destinations' national and local tourism websites.
Merely missing a single piece of required documentation or taking a mistimed COVID test can stop your cruise before it starts.
Beware of different rules for different consumer cruise planning, ships, and cruise itineraries:
Perhaps you recently cruised during the COVID-19 pandemic. Don't assume that your next cruise on a different or even the same cruise line, perhaps on the same ship, will have identical requirements. According to the ship's ports of call and changing government regulations, for example, the requirements you will have to follow may be different than on your last cruise.
Book early:
In addition to the cruise itself, your journey may include hotels, flights, parking, COVID testing, etc. I recommend that the day you book your cruise, you make every other reservation you need. The airlines are still not flying at their full pre-pandemic schedule. Some airport parking lots remain closed. Some hotels still haven't reopened all their floors and others haven't reopened at all. Book sooner rather than later.

Track payment, documentation, testing and other deadlines to ensure all meet consumer cruise planning targets.
Understand document, testing, etc. deadlines:
After booking your cruise, I recommend making a spreadsheet of all your payment, documentation, COVID testing and other deadlines. You need to carefully track them to ensure you meet each one. Some deadlines might be combined, but others, such as for COVID testing, might require multiple tests on different days prior to departure and more to return home. With regard to COVID testing, you need to ensure you're getting the right type of test for each requirement. Sometimes a rapid antigen test will be permitted, while at other times an RT-PCR test will be required.
Have a backup plan:
COVID might force your plans to change. Despite taking every precaution, including vaccination, you could become infected and be forced to quarantine. That could cut your cruise short, postpone flights, require you to arrange for a hotel or hospitalization, etc. At the least, determine in advance what quarantine requirements you'd have to follow in case you become infected.
Travel agents say insurance with COVID coverage can save you from major travel problems and serious financial loss.
Use a travel agent:
Booking a cruise, particularly an international cruise, can involve numerous pieces and reservations. Give the job to a brick and mortar travel agent. If your trip goes awry, especially if you become infected, a quality travel agent can handle the necessary changes, allowing you to concentrate on getting well.
Buy travel insurance that includes COVID coverage:
Because COVID-19 is a known pandemic, many travel insurance policies don't provide COVID coverage. Some provide coverage, but require a special COVID pandemic endorsement. Some require a cancel-for-any-reason provision. With all the problems that can occur on a cruise vacation, I highly recommend travel insurance, but you must ensure it provides comprehensive COVID coverage.
Using the pandemic cruise preparation tips I've outlined won't guarantee you won't become infected with COVID or encounter a cruise disruption due to the virus, but they will help you overcome COVID-19 related problems that you might experience.
(Image: Regent Seven Seas Voyager at Tallin, Estonia. Copyright © 2018 NSL Photography. All Rights Reserved.)
---
READ ALSO:
Why Marriott must include "Resort Fees" in advertised room rates
9 pandemic holiday travel hacks for the coming holiday season
---
After many years working in corporate America as a chemical engineer, executive and eventually CFO of a multinational manufacturer, Ned founded a tech consulting company and later restarted NSL Photography, his photography business. Before entering the corporate world, Ned worked as a Public Health Engineer for the Philadelphia Department of Public Health. As a well known corporate, travel and wildlife photographer, Ned travels the world writing about travel and photography, as well as running photography workshops, seminars and photowalks. Visit Ned's Photography Blog and Galleries.