---
The flying public is gaining respect for TSA as they work without pay, but you can't provide tips, food or gifts directly. 
---
A friend of mine told me that he brought Starbucks cards to help TSA agents and others are asking how they can help. TSA agents are the people really suffering by the government shutdown. They don't make big salaries and missing a paycheck is a big deal. Being a TSA agent is a job with one of the lowest employee morale factors in the country, plus, few give agents respect, only grief.
CBSNews.com notes, "TSA screeners start at about $24,000 a year, and most make between $26,000 and $35,000, less than many other government employees, although some earn more because of seniority, overtime or level of management responsibility."
ALSO ON TRAVELERS UNITED: Watch out for security slowdowns as the shutdown continues
Other friends have relayed stories of passengers shaming other passengers who muttered complaints about TSA's security procedures after waiting for half an hour in a TSA line. After her complaint, the woman realized that these agents were working without pay so that she could fly. She immediately apologized. Profusely.
Though stories from security lines differ about whether or not TSA agents can take direct donations or snacks or dining cards, it seems that the attitude of America's fliers has changed dramatically and continues to change as TSA agents continue their work without pay as the shutdown goes into its second month.
TSA agents who are reporting for duty are getting what they normally never receive: appreciation and respect from travelers.
However, this outpouring (or slight increase) in the favorability factor with which passengers see TSA is not matched by federal rules. Television station KGW8 in Portland, Oregon, posted the following:
Our source is Thomas Kelly, a spokesperson with the TSA's Office of Public Affairs.

Federal workers are not allowed to accept gifts, but there are a few exceptions, like non-cash gifts worth under $20.

However, Kelly specifically told us TSA agents cannot accept gifts of any kind at the airport from travelers.

Officers are not allowed to accept cash, gift cards, or gifts at screening locations because doing so could distract them or create the appearance of favoritism.

Kelly said the public's good intentions are not going unnoticed.

"[TSA agents] are grateful for everyone's gratitude. It makes a difference. Public support from passengers, industry groups, and community organizations underscores the importance of TSA's work in securing aviation."

Additionally, agents cannot accept donations unless they're being distributed to all federal employees. This is why a donation bin that's been placed at Seattle-Tacoma International Airport is allowed: the donations are being distributed among all federal employees at the airport.
There are ways that passengers can help TSA agents.
Contact your Senator and Representative and urge them to settle this government shutdown. Nothing can help TSA agents more than an end to this shutdown. Calling your local representatives in Congress is one of the most effective ways to make your voice heard. You can find contact information for your representatives here.
Donate through crowdfunding campaigns that have been established at sites like GoFundMe.
Use charity drives to donate food and sundries for agents. Airports across the country are setting up donation bins to help agents. Non-perishable food items can be dropped off at airports from Orlando to Baltimore to Seattle. Check with the airport before showing up with diapers, baby wipes, paper towels, pasta, canned and other goods.
Show your appreciation verbally at security checkpoints. Travelers may be forbidden from providing direct donations of tips to agents, but appreciation cannot be legislated out of existence. Be patient and let them know that you know they are working without pay. It can help.
Businesses at airports are also kicking in to help TSA agents. Parking areas are providing free spaces during work hours; barber shops are giving free haircuts; restaurants are serving free meals; some banks are providing short-terms loans, and the bus systems in some cities are providing free transportation to those with proper IDs.
Thank you to all agents who are showing up for work to keep the traveling public safe.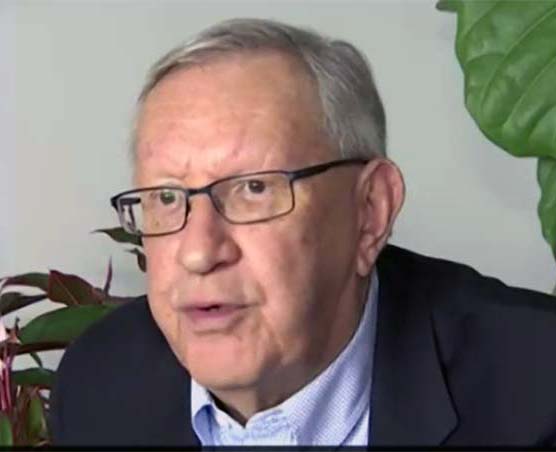 Charlie Leocha is the President of Travelers United. He has been working in Washington, DC, for the past 11 years with Congress, the Department of Transportation and industry stakeholders on travel issues. He was the first consumer representative to the Advisory Committee for Aviation Consumer Protections appointed by the Secretary of Transportation from 2012 through 2018.