---
Here's how to recognize an unacceptable hotel room and how to ensure your actions don't jeopardize your claims against the hotel.
---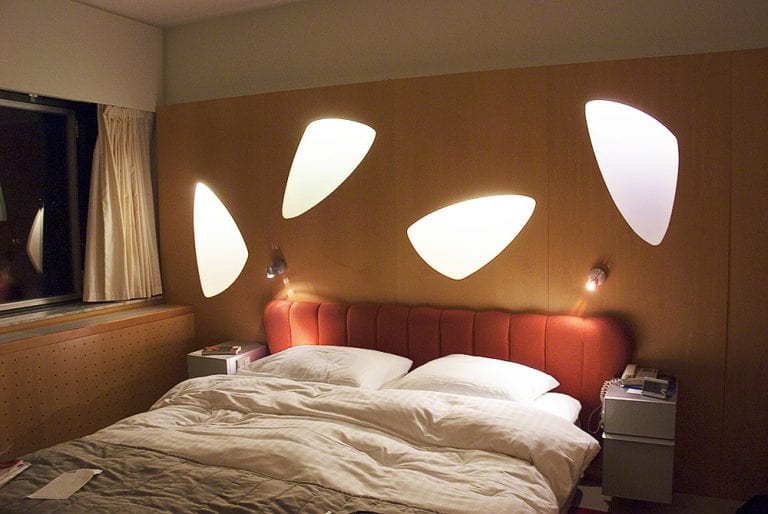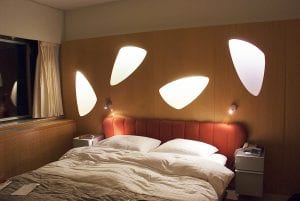 If you travel enough, eventually you'll be disappointed with an unacceptable hotel room you booked. It might be that you feel the room is too small or worn. It's also possible that you may be more than disappointed. You might be outraged when you open the door to your room because it's unacceptable.
Understand that there's a big difference between a room that's a disappointment versus one that's unacceptable. Understand what's unacceptable, not just disappointing, and what to do about it. We also must understand how to avoid compromising or jeopardizing our complaints and claims.
Sometimes hotel rooms that are unacceptable can be quickly and easily fixed by the hotel. Give them the chance.
I traveled to Georgia last summer. When I entered my hotel room I found that a bathroom light fixture didn't work, the bathroom trash bin and TV remote were missing and the handset cord on the telephone was shorted out. Housekeeping and maintenance had fallen on the job.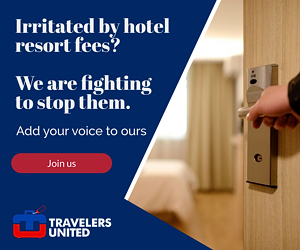 While these were unacceptable, unlike some hotel problems, they could be easily and quickly fixed if the hotel wanted to remedy them.
I went down to the front desk to complain. They said they'd make it right. Within ten minutes maintenance arrived with a new phone and trash bin. They checked the light fixture and returned about ten minutes later with a replacement fixture. It took about a half hour to install it. Housekeeping came to the room with a TV remote and extra towels that I requested.
So what is unacceptable is that we would have to change rooms, be walked to another hotel, or get a full refund. Basically, an unacceptable hotel room is a hotel room with issues that a reasonable person couldn't accept and couldn't be satisfactorily repaired.
The rooms and hotels may be unacceptable and must be satisfactorily resolved for the guest.
Here are some hotel room and hotel issues that are unacceptable.
1. Reservations:
When a hotel accepts your reservation, they make some guarantees. They guarantee your room category, the daily rate, and the dates of your stay. They may be guaranteeing some room features such as smoking vs. nonsmoking, in-room refrigerators, and included Internet access. On the other hand, some room features may be considered room preferences, such as room location and Internet speed. You need to check the "fine print" of the reservation when you book the room to be sure.
The room may be guaranteed but not provided. That is unacceptable.
If it's guaranteed and not provided, that's unacceptable. If it's merely a preference, while you may not be happy and may be able to do some negotiation, you can't expect to successfully claim the room is unacceptable.
2. Hotel Room Conditions:
Hotels are responsible for providing guest rooms that are clean, in good repair, fully working, secure, and sanitary, They should contain essential safety features.
Room and window locks must be in working order. Privacy blinds and shades must provide privacy. Telephones and smoke detectors must be in working order.
Room locks on all doors should be fully functional and have no defects without exception. That includes any safety chain or latch and deadbolt function. Mainly if the room is on the first floor or a low floor with a balcony, the window locking system must likewise be fully functional and without defects.
Privacy blinds/shades/drapes should be available to use on all windows without exception. See-through curtains that allow light through during the day aren't acceptable since they can be seen through at night.

Rooms shouldn't have strong odors or evidence of rodents, bedbugs, or mold. Mold in particular is dangerous to infants, children, people with chronic health issues, and those who are immunocompromised.
Guest telephones must be fully functional to be used in an emergency. Working smoke detectors are essential in hotel rooms too.
I refused to stay in a hotel that had a dead smoke detector because if a fire started in the room, it would go undetected until it spread elsewhere in the hotel.
About five years ago I entered my hotel room after checking in and thought the room's smoke detector was likely dead. There was no light on or flashing on the smoke detector. To confirm its status, I pressed the test button. The smoke detector was dead. I called the front desk who told me they couldn't get it fixed until the next day. No working smoke detector was unacceptable, I explained. I refused another room and wouldn't stay in a hotel that had a room in which a fire could start undetected. Asking for cancellation, I got it in writing and called another hotel just down the street and got a great room.
3. Hotel Property:
If the hotel property appears unsafe, that's unacceptable. For example, a hotel with unlocked side doors from garages or outdoors to the hotel is unacceptable. Water leaks from pipes or lousy weather are likewise unacceptable. If the hotel has features that are out of order or not available, it's unacceptable. Examples are out-of-order elevators or a closed pool.
If, in your opinion, your hotel or hotel room is unacceptable you need to immediately call the front desk or personally go to the front desk to explain precisely why the room isn't acceptable. If the hotel can't immediately resolve the issue, you need to tell hotel management what you want. You have a variety of options according to what would make the hotel acceptable, including another room, being "walked" to a comparable hotel in a comparable room at the same or lower rate, a discounted rate for a room at the reserved hotel, a credit on your hotel bill, complimentary amenities or meals or a full refund.
Document any hotel/hotel room problems and solutions in the form of a credit, discount, refund, etc.
No matter the issue with your room or hotel you should document it to the extent possible. Photos of the problems are a must. In addition, have the hotel put any resolution they offer in writing and that the solution is acceptable to the hotel. When I've been offered a credit, I've had the front desk write it down and sign it before I went to my new room at the hotel. Twice, that came in handy at checkout when the credit wasn't on the final bill.
If you booked your room via a travel agent, give your agent a call. They may be able to help. Once in Paris, when I checked into my hotel, they couldn't give me the class of room promised. They could downgrade me at a discounted rate, but the room was the size of a hole in the wall. I called my travel agent immediately. He spoke to someone at the hotel and I got an upgrade to a fantastic room at my originally quoted rate.
If you stay in an unacceptable room, you'll compromise your chance of resolving the problem.
If your room is unacceptable, report it immediately, then try to resolve the issues with the hotel. But if it can't be solved right away, tell the hotel what you want and be firm. One thing you shouldn't do is spend the night in the unacceptable room waiting for a resolution, as that will compromise your claim and likely end your ability to get a satisfactory resolution.
(Image: Room at Copenhagen Radisson Blu Royal Hotel, Copyright © 2015 NSL Photography. All Rights Reserved.)
---
READ ALSO:
Do you need travel insurance in 2023?
Airline consumers really want to know the full cost of travel
---
After many years working in corporate America as a chemical engineer, executive and eventually CFO of a multinational manufacturer, Ned founded a tech consulting company and later restarted NSL Photography, his photography business. Before entering the corporate world, Ned worked as a Public Health Engineer for the Philadelphia Department of Public Health. As a well known corporate, travel and wildlife photographer, Ned travels the world writing about travel and photography, as well as running photography workshops, seminars and photowalks. Visit Ned's Photography Blog and Galleries.