---
Here are six levels of Passport Hell.
---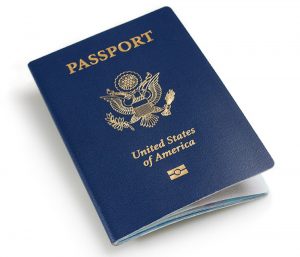 Too many international travelers don't understand passport rules at their destination which may require them to renew their passport earlier than they expect. That can get them into passport hell and ruin a trip before it starts. Mistakes in last minute passport applications may result in no passport on one's departure date and no trip. U.S. nationals in some states may find a passport or passport card is a necessity to fly domestically in 2018.
Passport Hell can be painful when it comes to expiration dates.
Many countries, including most Schengen area countries, require passports to be valid for at least three months beyond one's date of departure. More than 50 countries, including Venezuela, Ecuador, China and France, require passports be valid for at least six months after one's arrival. Thinking about visiting the amazing city of Istanbul? In Turkey, passports must be valid for at least 60 days after visitors' six-month visas expire. That's eight months after visitors enter Turkey. (Here are the Schengen visa rules.)
Passport renewals take time.
Routine U.S. passport renewals take about six weeks. Adding time in case of problems, I typically renew my passport ten months to a year before it expires, according to my travel plans, to ensure my destination countries will accept it.
Passport cards are limited. International flights require a passport.
Passport Hell comes in many forms. A few years ago, the U.S. introduced the U.S. Passport Card. Unfortunately, many U.S. nationals are confused about when you can use a passport card and when you must use a passport.
Last week, I heard from a traveler who lives in upstate New York. She bought the less expensive passport card to drive to Canada, which she does regularly. She mistakenly thought she could use it for any travel to Canada, Mexico and the Caribbean. Fortunately, her travel agent realized she didn't have a passport for her vacation in which she was flying to Aruba. She got it just in time for the trip.
U.S. passport cards can be used for land and sea travel to Canada and Mexico, Bermuda and some Caribbean countries, but not air travel. This is critical to understand. I continue to caution cruisers about depending on a passport card. If cruisers have an emergency during their cruise, or must return home prematurely for any reason causing them to need to fly, their passport card won't be able to be used. While on a cruise to Aruba, for example, you'll need a passport to return to the U.S. by air, even for an emergency.
While traveling internationally by land, sea or air, I always use my passport because it's accepted for any mode of travel, unlike a passport card.
Passport Hell might mean you need a new passport rather than only a renewal.
Renewing a U.S. passport, or applying for one for the first time, isn't particularly difficult, but many applicants seem to make the same mistakes that cause their applications to be rejected, potentially causing a significant delay in obtaining their passport, possibly until after a scheduled trip is to start.
Passports issued more than 15 years ago that are damaged, that weren't issued under the applicant's current name (a renewal can be applied for if the name change can be documented with an original or certified copy of the applicant's marriage certificate, divorce decree, or court order), or issued before the applicant was at least 16 years old, can't be renewed. If the above circumstances exist, an application for a new passport must be submitted.

Get a good passport photo.
Bad passport photos can lead to Passport Hell. according to the U.S. State Department, passport applications are mainly denied because the applicant's passport photos are deficient. Applicants must be cognizant of all the rules for the photos. They must be in color with a white or off-white background, 2 x 2 inches, with the applicant's head facing directly toward the camera, sized between 1-1 3/8 inches from the bottom of the chin to the top of the head. The applicant's face must look natural, with both eyes open, unobscured by clothing, headphones, etc. No hats or head coverings are permitted unless they are religiously based. No eyeglasses may be worn unless needed for a medical condition and certified by a physician's signed statement.
Pay the extra money for a passport card — it is another excellent form of ID.
I typically advise international travelers to skip paying the extra $30 when renewing or ordering a new U.S. passport and purchase a passport card at the same time. Now, it may be a good idea for some U.S. nationals to get it.
As of January, 2018, unless there is a significant change in the Real ID law or in nine states' compliance to it, residents of Kentucky, Maine, Minnesota, Missouri, Montana, Oklahoma, Pennsylvania, South Carolina and Washington will no longer be permitted to use their driver's license as identification to fly domestically in the U.S. If you're from one of those states and getting or renewing your passport this year, you should consider getting a passport card for domestic air travel.
Many U.S. nationals will find that they need to renew their passport long before it expires to ensure their travel plans won't be ruined. They need to understand that passport cards aren't a passport substitute and that errors in their passport application will cause it to be rejected, possibly killing their trip, if their application was a last-minute submission.