---
Are passengers bringing emotional support animals aboard planes scamming the airlines? 
---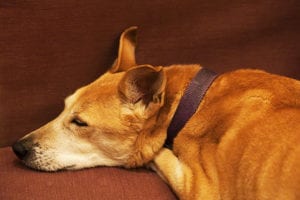 Air travelers using emotional support animals (ESA) seem to be increasingly scamming the airlines. United Airlines reported that 43,000 emotional support animals were brought on United flights in 2016 alone. By last year, that number jumped to 76,000 passengers bringing emotional support animals on board, a staggering 76 percent increase.
Pets cost as much as $250 per round trip, while emotional support animals fly free. It's a powerful enticement for pet owners to "game" the airlines.
Too many emotional support animals are causing serious problems for passengers. Last June, a Delta passenger in a window seat, where escape was impossible, was attacked twice by another passenger's support dog weighing about 50 pounds. The passenger suffered facial lacerations and puncture wounds to his lip and gums. He needed 28 stitches to close his wounds.
In 2017, Delta experienced an 84 percent increase from 2016 in aircraft cabin animal incidents, ranging from animal bites to urination, defecation, and other problems.
Several years ago, a stinky support pig and owner were kicked off their flight. Passengers complained of the pig's offensive odor. Then it defecated in the cabin's aisle.
Just last week, a support dog bit the forehead of a small girl on Southwest Airlines, on a flight from Phoenix.
Passengers have used or tried to use dogs, cats, pigs, ducks, rodents, and even a peacock as ESAs. While some emotional support animals help passengers deal with their fears of flying, many of the animals are nothing more than pets. Passengers don't want their pets flying in cargo hulls nor do they want to pay for them to fly in the plane's cabin with them.
Emotional Support Animals and Service Animals are very different. Emotional support animals are to provide therapeutic benefits to their owners while service animals are trained to perform specific tasks to help people with disabilities, such as highly trained seeing-eye dogs. Emotional support animals have no requirement for training. That's increasingly problematic.
Under U.S. Department of Transportation regulations (USDOT), to board a plane with an ESA, a passenger has to have a mental or emotional disability recognized by the mental health community and needs an emotional or psychiatric support animal for air travel. They must have an assessment by a licensed mental health professional which certifies that's the case. Passengers with an ESA must provide documentation to the airlines.
Unfortunately, for a minimal fee, it's not hard to obtain emotional support animal documentation online, with few questions asked.
At websites like The Official ESA Registration Of America, you can register your dog, cat or another animal, get a therapist's letter, IDs, identification vests and more. Their "All-You-Need ESA Package" costs just $250.
The ESA evaluation letter is key to successfully scam U.S. airlines. The company, like others, has a team of "mental health professionals," which are stated to be experts in ESA evaluations and certification letters. You give them a call, and if you qualify, you'll be given a certification letter for the airlines.
The company reminds you that if you're not approved, their fee isn't refundable, but what are the odds that someone will be turned down? To get a certification you have a 20-minute phone interview with their mental health pro. How hard would it be to lie and/or exaggerate when the mental health professional interviewer never meets you nor has the ability to directly verify any of your mental health statements?
Fortunately for passengers having to deal with emotional support animals, the airlines have been reevaluating their rules and are making them tougher. They want to prevent ESA problems like the ones described above, but they must stay within USDOT's regulations.
Starting Thursday, March 1, in addition to the regular identification, animal information and the emotional support animal certification already mandated, Delta will require passengers to show proof of their emotional support animal's health and vaccinations at least 48 hours before their flight. Passengers will need to vouch, in writing, that their emotional support animal can behave. Unfortunately, passengers will be on the honor system. They won't have to show, for example, that their emotional support animal successfully graduated from obedience school.
That's a serious problem.
The USDOT regulations allow airlines to put some restrictions on what emotional support animals they must accept in their aircraft. Some unusual animals can be refused. Recently, United refused to allow an support peacock to board one of their planes. The airlines can refuse to allow animals which "pose a direct threat to the health or safety of others" or which "would cause a significant disruption of cabin service." To that end, airlines can reject animals based on size, weight, and behavior.
The problem is that it's impossible for ticket and gate agents, or flight crews to accurately evaluate, in just a few moments, the potential for an animal badly misbehaving on the plane. That's all the time they have to tell if the animal's behavior will cause problems in an emergency.
The recently adopted tougher rules for emotional support animals by the airlines is a step in the right direction, however, USDOT must promulgate new regulations which will require emotional support animals to take behavior training and be certified that they have successfully completed the training. USDOT must take prompt, decisive action to ensure passengers near the emotional support animals will be safe and that these support animals won't create a health hazard.
(Image: Emotional Support Animal (ESA) – Copyright © 2018 NSL Photography. All Rights Reserved.)
After many years working in corporate America as a chemical engineer, executive and eventually CFO of a multinational manufacturer, Ned founded a tech consulting company and later restarted NSL Photography, his photography business. Before entering the corporate world, Ned worked as a Public Health Engineer for the Philadelphia Department of Public Health. As a well known corporate, travel and wildlife photographer, Ned travels the world writing about travel and photography, as well as running photography workshops, seminars and photowalks. Visit Ned's Photography Blog and Galleries.