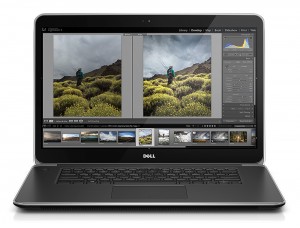 An acronym that all travelers in this Web-connected world should know is VPN. Travelers throughout the world use the Internet to research, plan and book travel for business and leisure. Once away from home, travelers continue to use the Internet for many purposes, whether traveling domestically or internationally. A VPN or Virtual Private Network provides a needed part of any traveler's online security profile.
Keeping your computer, tablets, and smartphones, their data and your identity secure is tough enough at home, but while traveling, security is even more difficult to achieve because you have no control over the security of the Internet connection you're using at hotspots, airports, hotels, etc.
According to Cybint, a cybersecurity educational company, there is an Internet hacker attack every 39 seconds and hackers affect one in three Americans every year.
According to a study conducted by the Ponemon Institute in its "2017 Cost of Cyber Crime Study," malware and Web-based attacks have increased in frequency and ransomware attacks have doubled in the last year.
At home and work, most networks use strong security protocols, hardware firewalls and other safety measures. While away from home, at the coffee shop or burger place in your neighborhood or on the other side of the planet, travelers generally have little choice but to connect to the Internet through unprotected, public or semi-public networks. Unfortunately, it's easy for hackers to connect to those same networks. On unprotected networks, unless you add your own security measures, hackers can monitor your Internet presence and transactions, plus snatch your data, without much difficulty.
Therefore, travelers need to adopt multiple preventative security measures on their laptops and other connected devices.
Contrary to the opinion of some, security protection is a necessity for both Windows and Mac-based computers. A report from Malwarebytes in August, 2017, showed that Mac malware increased by 230 percent since the summer of 2016.
Firewall:
While traveling, use a software-based firewall from a third party or the one built into your operating system. I use a third party firewall because it's smarter, has better configuration options and is more robust than built-in firewalls.
Antivirus:
Travelers need a good antivirus which automatically and continuously analyzes their computer's data, including emails, for viruses and strips them out or quarantines them.
Anti-malware:
The proliferation of malware is growing daily. I recommend using software specifically designed to detect malware and prevent its attack. It should also be able to protect a computer from web-based attacks by preventing travelers from following links to dangerous websites. I have consistently found that using separate antivirus and anti-malware software is better than using an integrated single product.
VPN (virtual private networking):
The use of a VPN service can dramatically improve a traveler's cybersecurity. It's essential for laptops, as well as all connected devices including tablets and smartphones when using a WiFi connection.
VPN is essentially a tunnel through the Internet that sends your data encrypted from your computer or connected device to your email service, websites you're browsing, your bank, credit card company, reservation service, etc. VPN connections are virtually invisible to others on the Internet. Even if they are somehow found, they are very hard to follow and intercept. They make your Internet use highly difficult to monitor, access or exploit.
In addition to maintaining data integrity and privacy for domestic and international travelers, there are other benefits for VPN users traveling outside their home country.
VPN connections mask your IP address. If you connect to the Internet while visiting France without using VPN, your IP address would locate you as being in France. On the other hand, if you connect to the Internet in France, and go through a VPN server located in the U.S., your computer will appear to be located in the U.S.
VPN IP address masking can help travelers in several ways.
If you have a streaming service subscription in the US while visiting a foreign nation, you'll likely be disappointed when you try to connect to it. Many Internet services such as online travel agencies, dating services, and streaming news sources can be accessed as though travelers were in the US by using a VPN. For instance, a VPN allows travelers to see what the price for hotels or airlines is for locals and for those booking from the US.
Note: Most streaming services, such as Netflix, don't permit connections from outside the subscription country. Many travelers once used a VPN to fool the streaming service into thinking that they were accessing the Internet from the US. However, Netflix and others have created new firewalls that can now block much of their streaming content. However, some VPN services can still access many streaming services.
Using a VPN server in a foreign country will help you avoid governmental censorship, filtering and monitoring. VPN services allow you to browse anonymously with its continuously encrypted connection. VPN services allow you to avoid geo-sensitive website issues. For example, while in France, but connected through a VPN server in the U.S., if you perform a Google search you will get a list as if you were in the U.S. Without the VPN connection, you would get a list of French and European websites due to having a French IP address.
I recommend using a VPN service. This kind of service works on laptops and other connected devices such as tablets and smartphones. It should use at least 256- bit encryption, not cap Internet bandwidth, and have multiple servers available throughout the world, especially a traveler's home country. It should have live 24/7 support and permit you to use multiple devices simultaneously.
Maintaining your privacy, data integrity, and preventing identity theft while traveling is essential. Using a firewall, antivirus and anti-malware software is insufficient with today's cybercrimes increasing in frequency and sophistication. Travelers must add a VPN service to their Internet security arsenal.
(Image courtesy of Dell, Inc.)
After many years working in corporate America as a chemical engineer, executive and eventually CFO of a multinational manufacturer, Ned founded a tech consulting company and later restarted NSL Photography, his photography business. Before entering the corporate world, Ned worked as a Public Health Engineer for the Philadelphia Department of Public Health. As a well known corporate, travel and wildlife photographer, Ned travels the world writing about travel and photography, as well as running photography workshops, seminars and photowalks. Visit Ned's Photography Blog and Galleries.