---
It's important to have a travel Plan B, a plan to help you handle travel uncertainty, the unpredictable and unexpected when traveling internationally.
---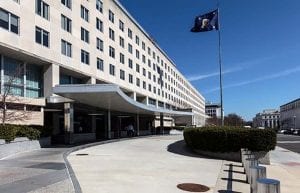 It is time to consider travel Plan B. Russia invaded Ukraine last week. Immediately the world of travel changed. The European Union closed its airspace to Russian commercial, private and military aircraft. Russia has been responding to that, tit for tat. The airspace restrictions will mean that many airlines must cancel flights, while some remaining flights will have to take circuitous routes, causing longer flight times to international destinations.
In addition to the war, the COVID-19 pandemic continues to cause havoc with constantly changing rules and regulations for international travelers. Fortunately, many COVID restrictions are easing at the moment.
Over the years, the one constant in travel that I've found is that I can expect travel uncertainty to occur on almost any trip, particularly international journeys. To deal with the unexpected, preparation is the key. While planning a detailed itinerary is important for any international journey, having a "Plan B" might be just as important.
It takes common sense, but it's possible to plan for travel uncertainty, the unpredictable, and the unanticipated.
You might think that it's impossible to plan for travel uncertainty, the unexpected, the unpredictable, the accidental and the unanticipated, but you can. It takes imagination and commonsense preparation.
I've got seven tips for U.S. nationals to help you be prepared for the unpredictable and unexpected during your international journeys. Consider this your call to develop a travel "Plan B."
The U.S. State Department website has a wealth of information to help international travelers plan for travel uncertainty.
U.S. State Department Country Information:
Preparation starts even before booking. You need to learn about your destination, its crime, health, and political travel uncertainty situations. Much of that data is on the State Department's website destination information area. It has details about passport and visa requirements, vaccination requirements, currency restrictions, embassy and consulate information, safety and security data, information on local laws, health, healthcare and health insurance, etc. This information is invaluable to develop a "Plan B."
U.S. State Department COVID-19 Country Specific Information:
The global COVID-19 pandemic continues. At this page of the State Department website, you'll find essential information about COVID at your destination and their requirements. The data includes information about COVID testing, vaccine, entry and exit COVID requirements, possible restrictions on internal travel, quarantine information, what to do if you become infected, etc.
U.S. State Department Travel Advisories:
State Department Travel Advisories discuss current conditions at nations across the globe that have potential problems of health, COVID-19, civil unrest, terrorism, arbitrary law enforcement and harassment of foreigners, etc. The advisories, along with country information and COVID-19 data, is critical to help travelers create a commonsense "Plan B" in case things go wrong during their travels.
Travel insurance can help make you financially whole if the unexpected happens, but it's not a cure-all.
Travel Insurance:
Travel insurance can make you whole financially if the unexpected happens, but it's not necessarily a financial panacea. These days, you should ensure the policy has COVID-19 coverage. If you're a senior citizen, since Medicare doesn't cover you while traveling internationally, medical travel insurance is essential.
In the case of situations such as Ukraine, be aware that more often than not, travel insurance may not cover you if you're canceling your trip due to war (declared or undeclared), civil disorder, terrorism, and other threats and disasters. Fortunately, if your flights, cruises or other travel is canceled by the travel provider, you'll generally be entitled to a refund, but sometimes that doesn't make you whole.
In case of bankruptcies, such as what happened with Crystal Cruises recently, be aware that not all travel insurance covers cancellations due to bankruptcies and ones that cover it may have timing restrictions.
Packing smart to handle emergencies while traveling is essential for international travelers.
Pack Smart:
If you are using checked luggage or gate checked luggage, you need to pack smart. Checked luggage may be delayed, damaged or even permanently lost. You should pack essentials such as crucial toiletries and medications (prescription and over-the-counter) in your carry-on. Valuable items and essential documentation and gear must also go in your carry-on. Don't forget your charger for your electronic gear, plus an appropriate plug adaptor for each of your destinations.
You should always pack a full change of clothes in your carry-on. That serves two important purposes. If your checked luggage is delayed or lost, you'll have a change of clothes at your destination. While in transit, if your clothes become wet and/or damaged, you'll be able to change your clothes. On two occasions over the years I've had flight attendants accidentally spill tea on me while on long flights. Thank goodness I had a full change of clothes in my carry-on.
Every U.S. citizen and national should use the U.S. State Department STEP program for all their international travel.
U.S. State Department Smart Traveler Enrollment Program (STEP):
Each time I travel internationally, I load the details of my journey into STEP. It's a free service of the U.S. State Department to allow U.S. citizens and nationals traveling abroad to receive important information from destination embassies about safety conditions at your destination(s). That helps you make well-informed decisions before you leave and while you're traveling.
Via the STEP system, U.S. embassies and consulates obtain your contact information so that they can contact you in case of an emergency due to natural disasters, civil unrest, family emergencies, etc., in order to assist you. They can help family and friends contact you in case of an emergency at home or at your destination. A number of years ago, because they used STEP, friends of mine were able to be contacted by the State Department, which had arranged to evacuate Americans due to civil unrest that periodically turned violent.
Once you create a STEP account, prior to leaving the US, you enter your complete itinerary, and contact information at the STEP website. That includes your mobile phone number and email address on your mobile phone, so that the U.S. State Department can contact you while you're traveling during emergencies.
U.S. smartphones generally can't use toll-free numbers when traveling internationally.
Emergency Phone Numbers:
Make a full list of emergency phone numbers to help you handle a variety of emergency situations. Input them into your smartphone so they're ready for use, if ever necessary. The phone numbers should be local numbers, as generally toll free numbers at international destinations don't work on U.S. mobile phones. Store the numbers for airlines, trains, hotels, your travel agent, credit cards and your destinations' U.S. embassies and consulates, etc. Make sure you know the local national emergency number that works like 911 in the U.S.
These are my top tips for planning to handle unexpected problems and emergencies while traveling internationally. Use your imagination to think of various emergency scenarios and how to handle them to fully prepare in case you have an international travel emergency.
---
READ ALSO:
How to get the travel insurance you need
How self-insurance can help with COVID-19 travel problems
---
After many years working in corporate America as a chemical engineer, executive and eventually CFO of a multinational manufacturer, Ned founded a tech consulting company and later restarted NSL Photography, his photography business. Before entering the corporate world, Ned worked as a Public Health Engineer for the Philadelphia Department of Public Health. As a well known corporate, travel and wildlife photographer, Ned travels the world writing about travel and photography, as well as running photography workshops, seminars and photowalks. Visit Ned's Photography Blog and Galleries.