Self-insuring works with uncertain travel dates. Travel insurance can work as well. Read the fine print. Not all policies cover epidemics.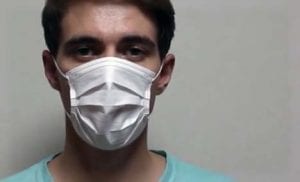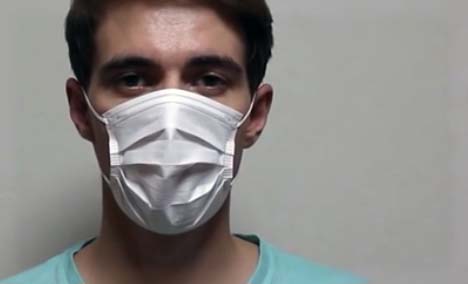 The travel world is awash with questions about how travelers can protect themselves from the COVID-19 virus (coronavirus). Travelers can purchase travel insurance or they can self-insure for COVID-19 travel. Make sure that insurance coverage will include pandemics or epidemics. If planning on self-insuring, follow these rules.
Many of the major travel policies do not cover travelers for epidemics or pandemic issues. However, many do. Make sure to read the fine print. Check out the insurance coverage restrictions notes later in this article.
The World Health Organization declared the COVID-19 virus a public health emergency of international concern on Jan. 30. This announcement aims to help those countries with weaker health systems to strengthen their disease defenses, especially in Africa.
In China, experts claim containment measures are going well. However, as of Tuesday, February 25, more than 2,600 cases of the virus have been reported outside of mainland China. Travelers are concerned after almost a month of media presenting the worst of the virus.
Publisher note: Due to the changing nature of this threat, check the
Centers for Disease Control Site for the latest information.
See also this John Hopkins coronavirus (COVID-19) tracker
Travelers often want to discover new worlds and find surprises along the way. However, with travel insurance, the fewer surprises one discovers, the better. Travel insurance is one product where travelers should read carefully and know exactly what they are purchasing before the insurance is needed.
Self-insure for COVID-19 travel if you are willing to sacrifice your airfare
Airfares are hard to self-insure. A round-trip to Washington, DC, to Italy (where the coronavirus has flared up) today costs only $950 for nonrefundable travel in July. However, the same fully flexible ticket on American Airlines costs $5,568. Spending almost six times the airfare to get a refundable ticket is not worth it for most consumers.
If a traveler decides to cancel or change this $950 ticket, they will lose a $450 change fee. The traveler will also lose the extra-legroom seat reservation fees of $200 round trip and another $120 extra fee that was paid for checked baggage. That all adds up to $720 that a traveler will forgo should they decide not to take the trip.
For most airline travelers, buying an unrestricted ticket is not a reasonable option. The most realistic situation will be that travelers will have to sacrifice most of the money paid for the airfare. If travelers can bear the costs of a flight cancellation or a personal decision not to take a vacation, they can self-insure.
For overseas hotel reservations and vacation rentals, purchase refundable rates
Protecting oneself from changes in travel plans is relatively easy and affordable when it comes to ground arrangements. For lodging costs, remember to always purchase the refundable room rates, In Rome, the refundable rates for hotels are only about 15 percent more than nonrefundable room rates. In Madrid, the difference is about the same.
Always book the refundable rate. If your travel plans do not change and the nonrefundable rate is available, travelers can win by booking the lower rate and canceling the more expensive one.
NOTE: VRBO.com and Airbnb.com have excellent refundable lodging rates. So do hotels. However, travelers must select the refundable lodging rates rather than the slightly less expensive nonrefundable rates.
Buy refundable rental cars
The same rules for accommodations can also be used for rental cars. Always book refundable car rentals. Here are some examples. AutoEurope.com (1-800-223-5555) normally provides a full refund if the automobile reservation is canceled. Some online travel agencies charge less for pre-paid automobile rentals, However, for most auto rental operations, reservations can be canceled at will. In some cases, there may be special supplier rules that require 48-hour notification. Read your rental contract carefully.
READ ALSO: Is air travel giving the coronavirus a big boost?
Look in your wallet for travel insurance — your credit cards often have built-in insurance. Plus, call your insurance provider.
Find the page with the benefits offered by your credit card. READ IT. Some credit cards include trip cancellation insurance. Others include medical insurance that will fly a friend to your bedside. Some will provide repatriation insurance. Read the fine print. You will be amazed at how much insurance is built into credit cards these days.
Call your medical insurance provider. Some providers provide coverage for trips anywhere on the planet. Often they have all bills sent directly to the insurance company and then pay the health service providers directly. In other cases, the traveler pays the bill with a credit card and will be reimbursed by the insurance provider. Finally, they may not offer any international coverage. However, they may offer domestic health coverage. Medicare and Medicaid are only useful in the United States.
Look for travel and medical insurance that you have already through personal insurance or credit cards.
Buy travel insurance — beware the following companies: 
The easiest travel insurance to purchase is normally offered at the end of the booking process on airline websites and online travel agencies. BEWARE: These add-on policies may not cover pandemics or epidemics. Make sure to read the small print. And, remember, travel insurance can be purchased directly from insurance providers. It does not have to be bought from airlines or online travel agents (OTA).
As of February 3, 2020, both the Centers for Disease Control and the World Health Organization now recognizes 2019, Novel Coronavirus (COVID-19) as an Epidemic.  Many travel protection plans exclude losses caused directly or indirectly by an Epidemic. Most plans, including Cancel Anytime plans, contain general exclusions from coverage for any loss directly or indirectly due to any loss, condition, or event that was known or foreseeable when the plan was purchased, or due to an epidemic.
Both Allianz and TravelGuard are the two primary travel insurance companies that provide insurance at the end of the reservation process on airline reservation sites and OTAs. These examples are from the current insurance policies in effect as of February 28. The situation may change in the near future.
On January 21, 2020, Berkshire Hathaway and Travelex Insurance changed their COVID-19 policies. From January 21, there would be no coverage for trip cancellations because of the coronavirus.
Major travel insurance companies that do not provide epidemic coverage.
Allianz Coverage: The General Exclusions section of the policy clearly states that "an Epidemic" is not covered.
Travel Guard: The following exclusions also apply to Flight Guard: Benefits will not be provided for the following: Sickness or disease of any kind.
Expedia Travel Guard: ASSISTANCE SERVICES*
NOTE: You have no medical insurance with TravelGuard or Expedia. The insurance provider will assist with medical services, however, you must pay for the services.
NOTE: All Travel Guard Assistance Services are not insurance benefits and are not provided by the Company. Travel Guard provides assistance through coordination, negotiation, and consultation using an extensive network of worldwide partners. Expenses for goods and services provided by third parties are the responsibility of the traveler.
APRIL Trip cancellation Plan Underwritten by Generali US Branch — General Exclusions: Pandemic and/or Epidemic
Berkshire Hathaway Travel Protection
"On January 21, 2020, Berkshire Hathaway Travel Protection (BHTP) listed the Coronavirus disease 2019 (COVID-19) as a named event, which affects the travel insurance coverage available for new policies purchased after that date. They are not eligible for Trip Cancellation/Trip Interruption coverage if the effective date of their plan is January 21, 2020, or later. It is important to note that fear of travel, travel advisories and destination being inaccessible due to this illness are not covered risks under the Travelex Insurance plans."
"Plans where the "Cancel for Any Reason upgrade" has been purchased allows the insured to decide for themselves whether to travel or cancel their trip according to the terms of the plan."
Generali Global Assist — No coverage for pandemics or epidemics
Currently, as of 29 February 2020, these insurance companies provide coverage of coronavirus cancellations.
AXA Assistance USA — No exclusions for the COVID-19 virus or an epidemic.
GeoBlue Medical Insurance
Injuries and Illnesses pandemics are covered as any other Injury or Illness. The Covered Person must not unreasonably fail or refuse to depart a country or location following the date a warning to leave is issued by the United States government.
John Hancock — No exclusions for pandemic or epidemic.
Seven Corners — No exclusions for pandemic or epidemic.
RoamRight — No exclusions for pandemic or epidemic.
ALSO ON TRAVELERS UNITED BLOG: Do you need travel insurance with pandemic protection
More refund tricks for nonrefundable tickets
Christopher Elliott in USAToday.com adds these thoughts to dealing with this deadly virus that is filling the news.
Remember the 24-hour rule. When flying domestically, you can cancel most tickets within 24 hours of booking them. Airlines will try to offer a flight credit, but if you cite the 24-hour rule, you should get an immediate refund.

Use a travel agent – and get travel insurance. A travel professional often has insider contacts at an airline and can help negotiate a refund if necessary. Some larger online agencies even have entire departments dedicated to processing "waivers and favors" for customers who want an exception to the refund rules.

"Use a travel agent when possible," advises Julian House, founder of a discount promotional codes website. Also, ask your agent about an insurance policy that may cover you if you have to cancel your flight.

If you can't get a refund on a nonrefundable ticket, salvage the credit. "Your odds are much better of changing the date or repurposing the ticket," says Andrew Weinberger, a frequent air traveler who works for a real estate company in New York. He's managed to change his ticket to a different destination and dates, paying a change fee. It's far better than throwing the ticket away.
For more information on COVID-19 Novel Coronavirus, please visit the World Health Organization's website at https://www.who.int/emergencies/diseases/novel-coronavirus-2019, or the CDC's website at https://wwwnc.cdc.gov/travel/notices/alert/novel-coronavirus-china or consult your medical professional.
MORE GOOD ARTICLES ABOUT TRAVEL INSURANCE:

A good site to comparison shop for travel insurance.
NerdWallet Travel Insurance Overview.
Finally, if faced with any problems, make sure to file a complaint with the Department of Transportation. Often, this will be simply forwarded to an airline. However, DOT will keep track of complaints that are received. Those will be used in the future to make changes to federal policies.
---
---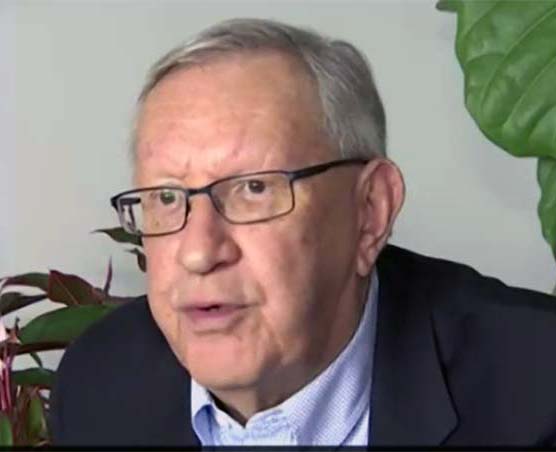 Charlie Leocha is the President of Travelers United. He has been working in Washington, DC, for the past 11 years with Congress, the Department of Transportation and industry stakeholders on travel issues. He was the first consumer representative to the Advisory Committee for Aviation Consumer Protections appointed by the Secretary of Transportation from 2012 through 2018.