Fees to use credit cards in Europe for purchasing airfares are going up and spreading to mainstream airlines. Lufthansa was the latest to announce credit card fees, effective Nov. 1. They join other biggies, British Airlines and Virgin, on the credit-card-fee bandwagon.

This new credit card processing fee from Lufthansa will only apply to tickets purchased in certain European countries, making it even more difficult for consumers to know exactly what is happening.
Lufthansa will begin levying a credit card surcharge on tickets issued on or after Nov. 2 for flights departing from airports in Germany, Belgium, Finland, the U.K., the Netherlands and Switzerland.
The "Optional Payment Charge" will apply to all channels.
The charge per ticket will be €5 on domestic routes; €8 on intra-European routes, and €18 on long-haul routes.
The Office of Fair Trading (OFT) in the U.K. recently came out against these practices.
The OFT considers that surcharging for using a credit or debit card is potentially misleading to consumers when it comes as a surprise – particularly when free payment mechanisms are only available to a small proportion of consumers, making a surcharge effectively compulsory.
Lufthansa and its group of airlines — Lufthansa, Austrian Airlines, BMI, Brussels Airlines and Swiss — are planing on moving forward.
The warning here: Credit card usage fees are running rampant in Europe and are not uniform. Beware. Be aware.
Can it happen here in the U.S.A.?
Perhaps, but I don't believe it has happened yet. (If anyone knows of an airline charging a fee to use a credit card processed here in the U.S. please let me know.) The current VISA rules say
A checkout fee, or payment card surcharge, is an unfair surprise fee that a retailer tacks onto a consumer's bill when he or she uses a credit or debit card. Visa rules do not allow retailers to charge cardholders a checkout fee for using their cards, mirroring laws in 10 U.S. states.
The 10 states with No Surcharge Laws are California, Colorado, Connecticut, Florida, Kansas, Maine, Massachusetts, New York, Oklahoma and Texas. Consumers who are subjected to checkout fees in states where they are protected by law may report the retailer to their state attorney general's office.
OK, for the time being, it appears that U.S. consumers are protected against credit card surcharges, but there are situations that may come up when purchasing through the internet that might incur the European fees — namely when the financial end of the transaction is completed in a foreign country. Keep an eye out for any suspicious surcharges or for foreign transaction fees.
[According to Lufthansa] U.S. agencies with multinational clients will be affected if they use a service such as eGlobalfares, which allows them to benefit from lower fares in particular countries.
If the ticket is issued in one of the six countries, it will be subject to the surcharge.
The list of European airlines, especially low-cost airlines, that charge a usage fee for credit cards is long. I reported on it earlier this year. Here is the list from that post.
This list shows Europe's Top 10 low-cost Airlines and the fees they charge per type of credit card:
1) Iceland Express: 1% of total ticket cost on all cards.
2) Air Europa: £0 on Visa Debit, Mastercard Debit, Visa Credit, Mastercard Credit. NB: American Express is not accepted and there are no baggage fees when flying this airline.
3) British Airways: £0 on Visa Debit/Electron, Switch/Maestro, and Mastercard Debit. BA charges £4.50 ($7.33) on Visa Credit, Mastercard Credit, and American Express.
4) Virgin: £0 on all debit cards and £5.68 ($9.25) on all credit cards.
5) Monarch: £0 on Visa Electron, £3.90 ($6.35) on all other Debit cards, and £5.57 ($9.08) on Credit/Mastercard.
6) Jet 2: £5.56 ($9.06) booking fee and credit card fee of £5.76 ($9.30) on all credit cards. £5.56 ($9.06) booking fee on Debit Cards. £0 on Electron. £5.56 ($9.06) booking fee if using Paypal plus £2.47 ($4) Paypal fee on top.
7) BMI Baby: £9 ($14.67) on American Express, Mastercard, and Visa Credit. £6 ($9.78) on Visa Debit, Switch/Maestro, and Solo. £0 on Electron.
8) Flybe: £9 ($14.67) transaction fee plus £1 ($1.63) on top for Visa, American Express, and Mastercard. £9 ($14.67) transaction fee on Visa Debit, Switch/Maestro, and Solo cards. £0 on Electron.
9)Ryanair: £6 ($9.78) each way (on any card whether debit or credit).
10) Easyjet: £12.95 ($21.10) on American Express, Visa and Mastercard. £8 ($13) on Visa Debit and Mastercard Debit. £0 on Visa Electron.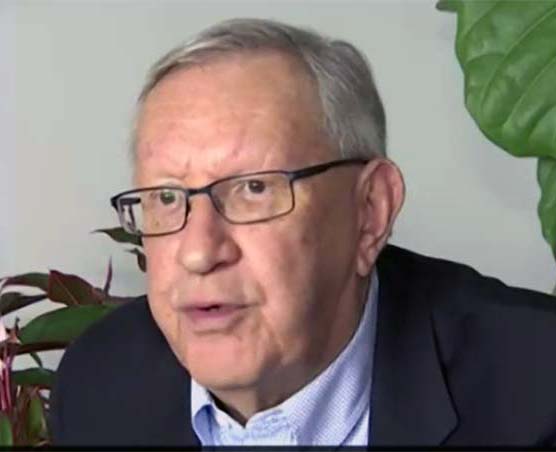 Charlie Leocha is the President of Travelers United. He has been working in Washington, DC, for the past 11 years with Congress, the Department of Transportation and industry stakeholders on travel issues. He was the first consumer representative to the Advisory Committee for Aviation Consumer Protections appointed by the Secretary of Transportation from 2012 through 2018.