---
The health pandemic continues infecting thousands of Americans daily. A severe flu season is predicted. Flu vaccinations and COVID shots are proven to keep you safe.
---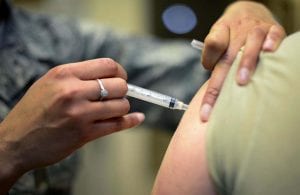 While many have had a great summer traveling, everyone knows other travelers whose trips were ruined by health issues. COVID vaccinations and flu vaccinations can keep you safer. Many who planned international travel too often suffered not only from vacations cut short but from wallet-slam. Spending multiple isolation days in hotels, eating restaurant-prepared food, and rescheduling flights are expensive.
Whenever we travel, we should always do what's necessary to prevent health problems, whenever possible, so we can fully enjoy our journeys from beginning to end.
The COVID pandemic isn't over. The currently dominant BA.5 subvariant is the most contagious COVID virus yet.
Many Americans and Europeans learned this summer that the COVID pandemic is not over. They learned that the latest COVID-19 Omicron subvariant, BA.5, the dominant COVID virus in much of the northern hemisphere, is so contagious that many who managed to avoid contracting COVID for more than two years were no longer able to evade it.
I'm fully vaccinated, as is my wife. We both have two boosters. We've been wearing masks in elevators, hallways, and stores. We've eaten outside when the weather permits. While traveling, we wore our masks in the airport and while aloft except while eating and drinking.
We weren't feeling great on the last full day of our trip last month, but we tested negative for COVID. If they were false negatives, we increased our diligence about wearing masks to prevent infecting others. We felt better the following day and tested negative again. We flew home but continued to wear our KN95 masks.
My wife and I took COVID vaccinations and booster shots prevented us from suffering from severe COVID illness.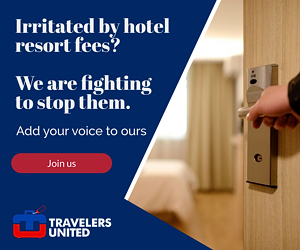 We were fortunate that we didn't get stuck 700 miles from home and rack up hotel and meal charges for days, as the next day, my wife tested positive for COVID. Two days later, I tested positive. More than two years into the pandemic, we became COVID-19 statistics. We took the treatment medication prescribed by our doctor, and in a few days, our symptoms ended, but we tired more quickly than usual. Our doctor says that will end soon. The vaccinations and boosters worked. We had mild cases and recovered quickly.
I can't emphasize enough that had we tested positive for COVID just a few days earlier, what was a wonderful vacation would have turned into an expensive debacle.
COVID is regularly ruining many travelers' vacations and business trips, forcing them into hotels to isolate and severely delaying their return home.
That's what happened to a couple I know. In 2020, they booked a European river cruise for twelve days. It was to be their delayed 40th-anniversary cruise. They had a great time for five days. Then waking up with a fever, my friend tested positive for COVID. The cruise line helped them book a nice hotel room and got them transportation to the hotel. Two days later, his wife tested positive. Altogether, they spent 12 days in isolation in the hotel before flying home. They had travel insurance coverage.
Neighbors I know never got to take their summer vacation. Two days before leaving for a national park journey in the western US, they tested positive for COVID, one that morning and the other that night. They purchased insurance for their flights, so they were primarily okay, as their hotel stays were refundable except for one near Monument Valley.
COVID has turned some family vacations into superspreader events.
I've heard from readers who had beach and mountain vacations become superspreader events. They could have been tragic, as some readers said that grandparents who became infected during the get-togethers had more than mild COVID cases. Another reader who had already had COVID flew to see family for the first time in two years, having what she thought was a simple cold and sore throat. After her flight, upon arriving at her hotel near her family, she pulled out a COVID home test because, by now feeling flushed, she took out her travel thermometer, which read over 100°F. To her chagrin, she tested positive. Her great reunion was over before it began. She isolated in the hotel for six days, then wore a mask for the one day she had left to see her family before returning home.
Despite claims to the contrary, the COVID pandemic continues, and COVID vaccines and boosters are highly effective.
Politicians and others can claim the pandemic is over, but the daily 50,000 to 100,000 new confirmed COVID-19 cases in the US alone emphatically state the claim is false.
It's essential to understand the effectiveness of a COVID vaccination if you plan to travel this year and for the foreseeable future. A study was published last week in the JAMA Internal Medicine journal that examined COVID hospitalizations from January to April 2022, when the Omega variant was already dominant, among vaccinated versus unvaccinated adults. According to the study,
"COVID-19-associated hospitalization rates were 10.5 times higher in unvaccinated persons and 2.5 times higher in vaccinated persons with no booster dose, respectively, compared with those who had received a booster dose."
Quite simply, the COVID-19 vaccinations and booster injections work exceptionally well. I wouldn't consider traveling anywhere unless I was vaccinated and boosted. I plan to follow the science and get the new bivalent COVID-19 vaccine booster at the recommended interval after my recovery from the virus. It's been approved by both the FDA (US Food and Drug Administration) and CDC (Centers for Disease Control and Prevention).

In the coming months, travelers must consider COVID and flu vaccinations before traveling.
In the coming months, travelers should consider more than COVID-19 when considering their travel health. While influenza has been relatively quiet over the last couple of years, that's unlikely to continue. Many public health experts predict a severe flu season in the U.S. and Europe.
The prediction comes primarily because of the recent flu season in Australia. Australia has its flu season in the southern hemisphere before the US and Europe. Their flu season, just ending, was the worst they've had in the last five years. Historically, what's happened in Australia is a good predictor of what will happen in the US and Europe.
It's easy to prepare for the upcoming influenza season. Just get a flu shot.
It's easy to prepare for influenza. All we need to do is get an annual flu vaccine injection. People under 65 can get any of the licensed 2022–2023 flu vaccines. For those 65 years of age or older, consider one of the licensed higher dose flu vaccines, since as we get older, our immune systems aren't as strong as those of younger people.
No traveler should take their health for granted. As we move into the fall and winter travel seasons in the US and Europe, travelers must be conscious of both COVID-19 and influenza. If you're still unvaccinated for COVID, get vaccinated and boosted. We already know that the COVID vaccines are safe. The JAMA study proves they're highly effective. By the end of October, get the flu vaccine. It's proven itself effective for decades. Do what's necessary to stay safe and healthy on your journeys.
---
READ ALSO:
Do passengers really want on-time filghts or flight availability?
Are airlines getting more strict about carry-on rules?
---
After many years working in corporate America as a chemical engineer, executive and eventually CFO of a multinational manufacturer, Ned founded a tech consulting company and later restarted NSL Photography, his photography business. Before entering the corporate world, Ned worked as a Public Health Engineer for the Philadelphia Department of Public Health. As a well known corporate, travel and wildlife photographer, Ned travels the world writing about travel and photography, as well as running photography workshops, seminars and photowalks. Visit Ned's Photography Blog and Galleries.