---
Before Travelers United, travelers had no focused advocate in Washington. Today, travel has changed for the better and it is still changing.
---
These traveler protections are in place because of Traveler United's work.
Our organization was instrumental in each of these changes.
Without Travelers United, travelers would not have these protections.
These accomplishments have been achieved by working closely with our members, national media, the travel industry, the Department of Transportation (DOT), Congress, and many other governmental agencies. Our list is long. More surprising is that these accomplishments had never been attempted before Travelers United came to town.
We know that Americans do not have the time to understand the twists and turns of lawmaking in Washington, DC. Mothers and fathers are busy figuring out how to make money to pay rent, to send the kids to college, to go on vacation, and to help children with homework. That's where Travelers United comes in. We wake up every morning and keep track of what happens to the travel world in terms of rules and regulations.
Much of our work is done quietly. Though we work for American travelers, we do not seek credit. We want to make your representatives look like good stewards of travel. Travelers United works behind the scenes to keep consumer and passenger issues in front of government watchdogs such as the Department of Transportation, FTC, FAA, Department of Justice, and others. And, today, because of the efforts of Travelers United, there is a strong alliance of advocacy groups who now are listened to by Washington, DC.
---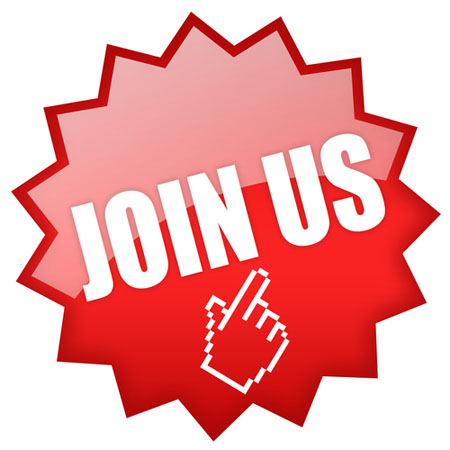 Join our mailing list for free — both weekly and daily newsletters are available to the right.
Donate to help Travelers United help you.
Sign up for Travelers United Plus — the best personal cybersecurity plan for only $49 a year.
This program includes secure WiFi with a VPN • an ultra-secure Swiss Document Vault where travel and other important documents can be kept • a leading Password Management program.
It works every day around the corner in your neighborhood or across the planet.
When purchased separately these pieces cost more than $100 a year.
Your membership fee of $49 saves you 50 percent.
---
The most effective and hardest working traveler advocate in Washington, DC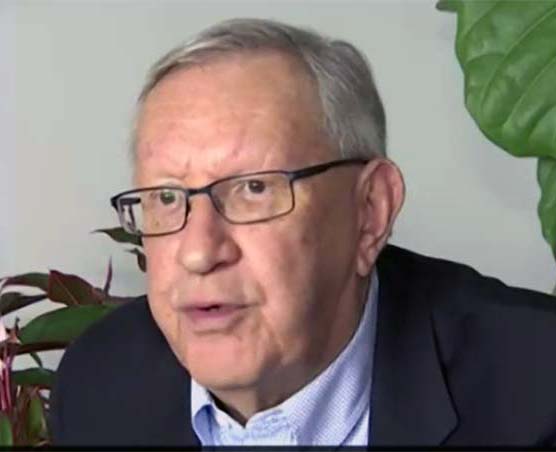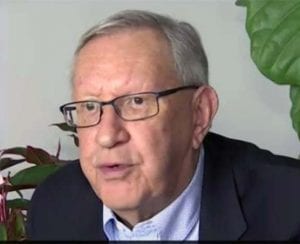 Charlie Leocha, president and co-founder of Travelers United, has been called the most effective and hardest working consumer advocate in Washington, DC, in the travel field. Industry stakeholders either fear his opposition or try to get his agreement when it comes to changes in laws, funding, mergers, consumer protections, and advertising honesty in the travel field. During the past decade, he has been asked to meet with lawmakers, travel executives, and the city's biggest lobbying organizations. He has repeatedly been seen on network TV, quoted in leading print media, and testified before Congress repeatedly.
Travelers United cemented its position in Washington as the organization that educates consumers, regulators, legislators, and their staff. Today, Travelers United is the leading voice for all travelers. We are heard in the Halls of Congress and the Department of Transportation. The Federal Aviation Administration and the Federal Trade Commission have all worked with us. The Department of Justice listens to us. And, all travel stakeholders from airlines to hotels and more respect our travel consumer voice in the capital of our country.
Plus, national media from the Wall Street Journal, New York Times, Washington Post, NBC News, CBS, CNBC, ABC, CNN, MSNBC TV and radio, and more turn to Charlie Leocha for his expertise.
These airline changes all happened because of Travelers United. Our organization either introduced the changes or was instrumental in working to change the system, even during the pandemic.
Got DOT to file an Enforcement Notification that guaranteed passengers refunds when airlines canceled flights or changed schedules significantly.
Reached agreement with DOT to require that all non-refundable tickets sold for use during the pandemic should be eligible for flight credits.
Currently working to allow flight credits to never expire.
Domestic change fees for airline tickets were eliminated.

Aviation consumers got their first official voice in Washington with the creation of the Advisory Committee for Aviation Consumer Protections within the Department of Transportation.
Creation of Airline Passenger Advocate at DOT. The first congressional mandate that passenger protections are part of DOT's mission.
The advertised price is the full mandatory price to fly. Full-fare advertising rule means all airfares must include airfare plus mandatory taxes and fees.
Denied boarding (or bumping) compensation is doubled to $1,350 for long delays. Plus, it is connected to the consumer price index.
No cancellation fees for 24 hours after the purchase of airline tickets. The 24-hour ticket change rule (passengers have 24 hours to change or cancel their non-refundable tickets) is instituted.
Lost/damaged/delayed checked baggage compensation increased to $3,500. This compensation is for domestic flights. The compensation was increased from $800 to $3,500.
Passengers can make complaints directly to DOT — effectively

Prior to 2013, DOT acknowledged receipt; end of story
After Travelers United work with DOT, the Department put a file number on the complaint; DOT notified passenger whether a complaint is policy-related (to be handled by DOT) or service-related (and sent to an airline, in which case the airline must acknowledge receipt within 30 days and provide a substantive response within 60 days).

Tarmac delay rules extend to international flights

International flight tarmac delay rules are for those over four hours.

Brought environmental groups together with travel stakeholders to fight for sustainable aviation fuel.
Travelers United changes the world of travel for the public
Airline customer service plan requirements detailed by DOT

A detailed list of required customer service clauses
Foreign carriers are included to detail customer service plans
Reimbursement of a checked-baggage fee if baggage is lost
Reimbursement of airfares and unused fees when airlines cancel flights or when they significantly change schedules

All consumer choices on a website must be "opt-in." Prohibition of opt-out provisions on airline and ticket agent sites (boxes on websites must only be opt-in rather than opt-out). This extends to trip insurance and other conditions that are optional.
Any price increases after airline ticket purchase are forbidden. Once airfare is purchased, that airfare and ancillary fees cannot be increased.
Delay notifications. During delays, airlines must notify passengers every 30 minutes about the delay situation.
Law passed by Congress to require children to sit with families. Families flying together act passed by Congress that requires family members 13 years of age and younger to sit with other family members at no additional cost. Still awaiting DOT action.
Baggage refund rules passed by Congress. Lost bags get full baggage fee refund; delayed bags also get fees refund. This has not yet been put into effect by DOT.
Phone calls forbidden on planes while in the air.
Bus carrier changes instituted because of Travelers United connections.
Bus stations open to accommodate late night/early morning connections. After consumer complaints about bus stations closing and stranding passengers in the cold after midnight, a meeting with then-Secretary of Transportation Ray LaHood resulted in an agreement with Greyhound to keep them open whenever there is scheduled bus activity.
First steps in creating a Bus Passenger Bill of Rights. Met with the American Bus Association and DOT's Motor Vehicle Safety division to encourage consumer protections for bus passengers.
Hotel actions and lawsuits to eliminate resort fees
Travelers United filed a lawsuit against MGM Resorts for false advertising when presenting room rates without mandatory hotel fees
Initiated FTC letters outlining resort fee misleading practices.
Worked with the National Association of Attorneys General to bring a lawsuit against hotels for misleading resort fees.
The AG District of Columbia filed suit against Marriott Corporation.
The AG Nebraska filed a lawsuit against Hilton Hotel Corporation. 
Introduction of the first bipartisan bill to eliminate resort fees. In 2019, both Republican and Democrat members introduced bill to eliminate unadvertised resort fees
Cruise Line Activities
Cruise passenger Bill of Rights developed. Helped draft legislation to create a cruise line bill of rights and protect cruise passengers from crime outside the territorial waters of the US. The effort is still pending.
Proposed extended law enforcement to cruise lines boarded in US. Worked with Cruise Line Victims Association to allow US law enforcement to investigate crimes aboard cruise ships operating outside of the 12-nautical-mile national limits.
Railways and Amtrak
Partnered with the National Association of Railroad Passengers (NARP) to extend the consumer voice in matters rail-related and bring NARP members into the conversation in all travel-related matters.
Other Accomplishments and Current Activities
Air traffic control towers stayed open during the 2020 pandemic. Worked together with Airlines for America (A4A), DOT, and FAA to keep airport air traffic control open in order to maintain the capability to link America effectively.
Travelers United is the only consumer advocacy organization that is working to get travel going with the airlines as we emerge from the pandemic.
Created the first privacy forum including DOT, FTC, aviation industry, travel distribution, and consumers. Instrumental in bringing the DOT and FTC together for the first time to discuss travel privacy issues and initiated the first meeting of all stakeholders in the travel market to discuss privacy issues — airlines, travel agents, online travel agents, GDSs, DOT, FTC and consumers.
Improved DOT passenger rights website. DOT upgraded its website to explain passenger protection. Travelers United proposed the display of posters and videos at airports informing passengers about rights in terms of lost luggage, overbooking, flight delays, and tarmac delays.
Reduced Customs and Passport Control wait times at airport gateways. Working together with A4A, US Travel Association, International Air Transport Association, Global Business Travel Association, and other parties to reduce wait-time for foreign visitors (often over 4 hours) and returning citizens (often over 2 hours) at Custom and Border Patrol airport gateways.
Successfully stopped increases in airport taxes for passengers. Working together with USTA, A4A, ALPA, and GBTA to stop increases of government-imposed taxes and fees. The TSA security fee was increased over our strong objections; a lawsuit is proceeding to roll back the redefinitions imposed by TSA. Current efforts are under way to prevent the proposed increases in the Passenger Facilities Charges, Agriculture Inspection fees, and Customs and Border Protection fees.
Publication of Rental Car Taxes in pricing tables. Now, taxes and fees are shown in car-rental website pricing tables.
All of these actions happened because of the work of Travelers United, your support, and the support of other travel stakeholders.
We can only succeed in the coming year with your tax-deductible donations and your input into our polls and surveys. We let Congress, DOT, and the media know what American travelers are thinking.
Sign up for Travelers United Plus Cybersecurity Program
Secure Wifi • Swiss Document Vault • Password Management Program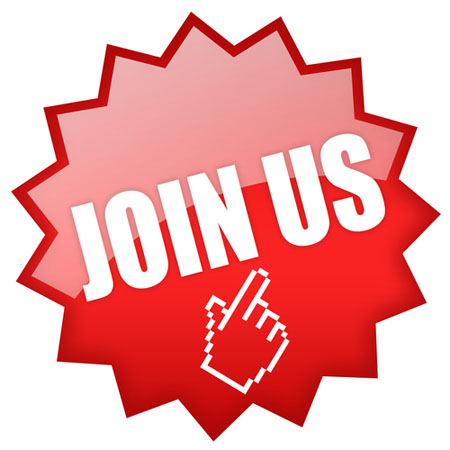 Donate to help Travelers United to help you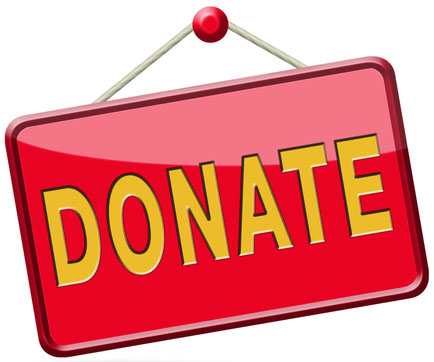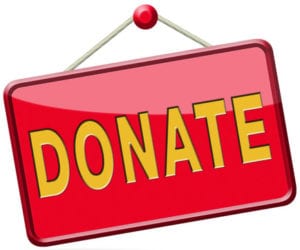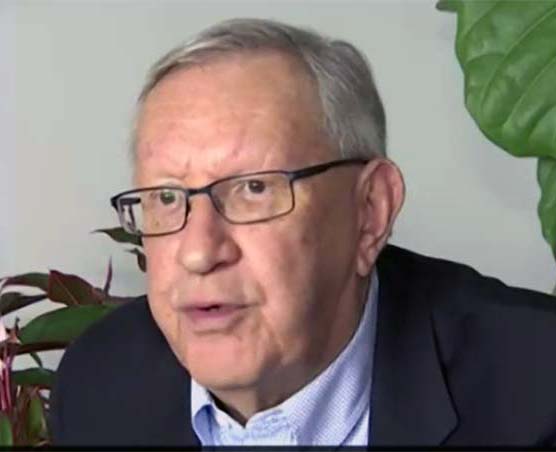 Charlie Leocha is the President of Travelers United. He has been working in Washington, DC, for the past 12 years with Congress, the Department of Transportation, and industry stakeholders on travel issues. He was the first consumer representative to the Advisory Committee for Aviation Consumer Protections appointed by the Secretary of Transportation from 2012 through 2018.