---
The taxi vs. ride-sharing fares battle zone
---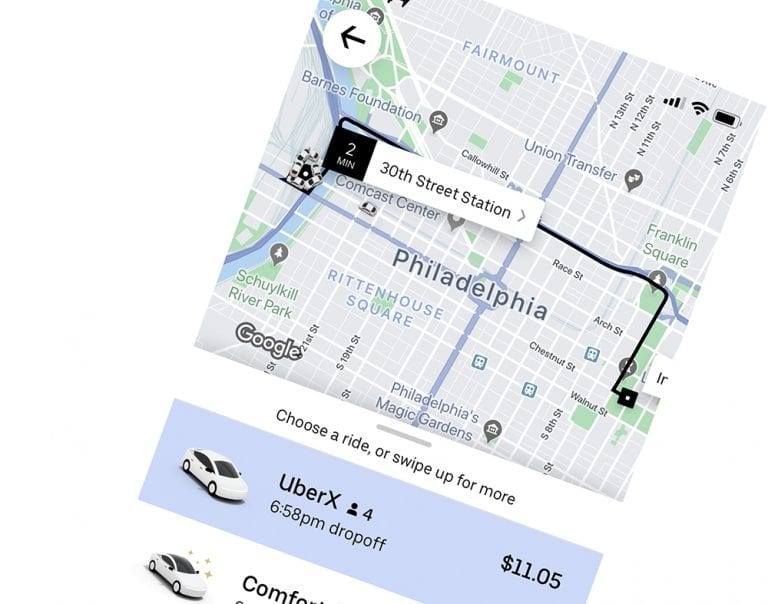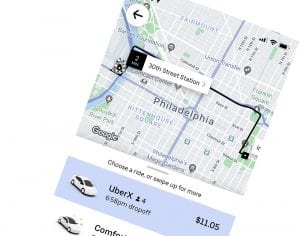 This month, I got a travel economics lesson that changed the way I think. In the taxi vs. ride-sharing fare battle, I no longer automatically assume that airport to inner-city transportation costs less by Uber or Lyft. Today, with flat rates and surge pricing, travelers need to compare costs. After a trip from Washington, DC, to New Orleans, the travel experience taught me taxi fares may beat Uber and Lyft fares.
Flat fares erased taxi vs. ride-sharing differences between New Orleans Airport and the French Quarter. Plus, back in DC surge pricing made Uber/Lyft costs almost 50 percent more expensive than cabs. These fares made me reassess my normal ride-sharing-always-beats-cabs mindset. It is back to pay attention and buyer beware.
Local airport surcharges can level the taxi vs. ride-sharing price competition between airports and downtown
From and to Washington's Reagan Airport and downtown can be a bargain for some Uber or Lyft users. But, for others, it can be the same. And, for those caught in the Uber/Lyft surge pricing world, ride-sharing can cost more.
When traveling from most of DC, Arlington, or Alexandria, whether one takes a cab or Uber/Lyft the differences on fares don't add up to much. However, when traveling for longer distances, ride-share fares are normally less than cab fares to airports. These differences work when returning home after a trip.
READ ALSO: 8 factors to help decide how early to get to the airport
Stay alert to surge pricing, when ride-sharing can cost more than taxis
However, travelers need to have a traveler beware attitude. When I returned from New Orleans, I was going to take a ride-share from the airport. I checked their prices and found that the charge from Reagan Airport to nearby Arlington was being offered for $23+ because of surge pricing. Knowing that the normal taxi fare from my place to the airport was about $15, and maybe $18 with traffic, meant I walked to the taxi line and was home in 10 minutes for only $15 plus tip.
When taxi fares are fixed, Uber and Lyft normally follow suit
Another instance where Lyft and Uber offer no real benefits is to and from airports with fixed taxi costs. In New Orleans, the flat rate for a taxi from the airport to downtown is $46. Those prices hold for ride-sharing services as well as taxis. My decision was to take a taxi from the airport into town. It was far easier to stroll to the taxi stand and be on my way. It sure beats contacting Uber/Lyft, waiting, and then checking license plates as the cars passed by.
On the way back to the New Orleans airport, I was leaving town at 6 a.m. to catch a 7:30 flight to DC., so I opted for an Uber to pick me up. That was easier than figuring out which taxi company to call for a ride to the airport.
JFK's almost-flat fares
Whatever city one visits, the fixed prices from the airport to downtown are normally a boon for travelers. However, sometimes there are complications. New York JFK is such an airport. Here, the taxi fare from JFK to Manhattan is $52. With taxes the cost will normally be between $52 and $56.50 (tolls will be added). But, if headed to Brooklyn, Queens, the Bronx or elsewhere, the Uber/Lyft price may be less than taxi fares. Check their rates. Here are tips from the JFK Airport website.
Tipping is customary for good service.
Taxis at JFK Airport charge a flat fare of $52 for trips between the airport and Manhattan. Taxis impose a $4.50 surcharge during peak hours (4-8 p.m. weekdays, excluding holidays), for a fare of $56.50.
There is also a NY State tax of 50 cents added to trips within New York, but not for trips to NJ.
One fare pays for all passengers to one destination.
Four passengers (five in minivans) is the limit for New York City cabs.
Meter must read $3.00 at the start of the trip (except for JFK-Manhattan $52 Flat Fare trips).
Please take your receipt.
Between JFK and Manhattan — Flat Fare is $52 to the first destination (plus tolls and tip). The taximeter and receipt should reflect that this trip is a flat fare.
ALSO IN TRAVELERS UNITED BLOG: Hate more airport taxes? You are not alone
Travelers will still have to work to calculate whether to take a cab or ride-share
The bottom line is that travelers need to ask whether their arrival airport has a flat fare from the airport to downtown. Some cities, like Las Vegas, have flat fares based on zones; others are universal. Some allow a partial flat fare and then normal rates kick in. Consumers still have work to do to comparison shop for taxi fares between the airport and the city center.
Bottom line: Comparing Lyft to Uber to taxis takes work. 
On balance, Uber and Lyft fares will normally beat taxi fares. However, for automobile cleanliness and driver engagement, Lyft and Uber are almost always a better product than a local cab. Plus, for many traveling on business, using a credit card to charge fares is important. With Lyft/Uber there is no problem. With local cab companies, it depends on the local cabbie.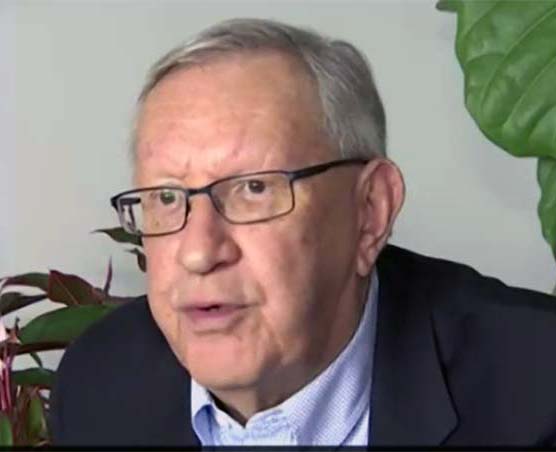 Charlie Leocha is the President of Travelers United. He has been working in Washington, DC, for the past 11 years with Congress, the Department of Transportation and industry stakeholders on travel issues. He was the first consumer representative to the Advisory Committee for Aviation Consumer Protections appointed by the Secretary of Transportation from 2012 through 2018.