---
Fall foliage is at its peak — know these 8 fall foliage road trip safety tips
---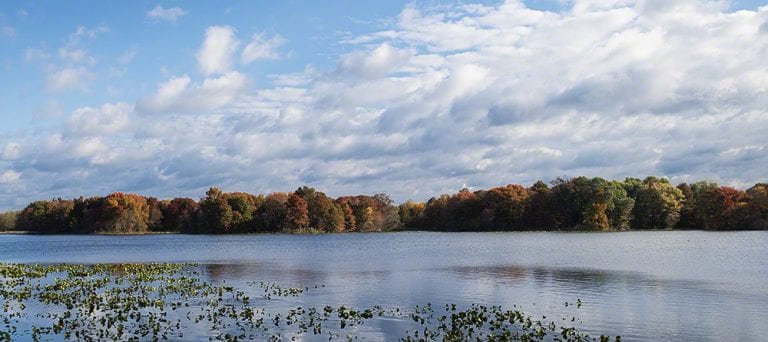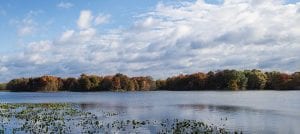 Fall foliage road trips are happening now. Fall began in the northern hemisphere last month. This month the trees began to change color. Last week, along many mountains and through the northern tier U.S. states, colors were generally at their peak. This week, foliage peaks in many more states and will continue to march south.
When fall comes, I think road trip, jumping in the family car to take long rides through rural America and national parks. These fall foliage road trips give us the flexibility to stay longer when we find something special or leave early if our expectations are unrealized.
Fall foliage road trips have some constraints, similar to any trip. Some sights aren't open every day and their hours may not be convenient, but fortunately, most parks are open dawn to dusk. In planning for a U.S. fall foliage road trip, you can use this foliage map to help you predict where the colors will be at their peak to plan your route.
As with any trip, fall foliage road trip safety is essential
Whether driving in a rental car or your own vehicle, safety is essential. Here are my eight top road trip safety hacks.
• Adequate tire tread on all your car's tires is essential —
Tire Rack recommends that drivers who may experience wet conditions, including wet leaves, should have tire tread with a minimum of 4/32" (3.2mm) tread depth, more for snowy conditions. Tire Rack's tests have shown that shallow treads reduce wet braking traction and increase stopping distances. If you're renting and your tires don't have enough tread, get another car or a tire change. For your own car, replace any tires without enough tread.
• Never depart on a road trip without a spare tire —
Have a spare in the car, even if you have run-flat tires. There's nothing that kills a road trip more than delays and missed opportunities due to a flat tire.
According to Consumer Reports, about a third of new cars today come with no spare. In my opinion, run-flat tires or an inflator with a tire repair kit isn't a suitable substitute for a spare tire.
Run-flat tires can last up to about 50 miles of driving, but more likely will get you about 25 miles or so and that only if the damage is to the tread, not the sidewall. Tire inflators with a tire repair kit won't help if the sidewall is damaged or if the tread is severely damaged. With a spare tire, it doesn't matter how your tire went flat. It will get you going again. While space-saver/donut spare tires aren't the same as full size tires, they can be driven for 70 miles or so.
READ ALSO: Everything you need to know about traveling with animals (and kids)
• Check your spare tire or inflator carefully —
If your car has a spare tire, make sure it's properly inflated and that you have a complete working jack and a lug wrench. You'll also need a lug nut key adapter if you have locking lug nuts to remove your flat tire to put on a spare, or replace it, if necessary. If you're renting and the car has no spare, try to rent a different car. If that's not possible, or if your personal car merely has a tire inflator kit, make sure it hasn't expired. If it's expired or soon to expire, replace it.
• Maintenance is essential —
Before using your own car on your road trip, make sure its maintenance is up to date. If you're driving a rental car, before you leave their lot, in addition to the spare tire and jack kit, check its lights, mirrors, brakes, air conditioning, heater, windshield defroster, the air pressure and tread of all tires, rear window defogger and windshield wipers. If the car isn't right, have the company fix the problem. If they can't do it quickly, have them give you a different car.
• Navigation (getting around) —
Today, GPS based navigation systems have replaced maps to find your way on road trips. Since you'll likely be on unfamiliar roads, while some may call it overkill, have some kind of backup to help you get from place to place on your trip, especially if the car's unit isn't factory installed. If you have a smartphone, consider installing a top quality GPS based navigation app like CoPilot, that doesn't require online data during your trip, as cellular service is spotty in rural areas. Don't forget to bring a car smartphone charger to keep the phone working.
• International road trips —
If renting internationally, ask the rental company for a local number in case you need emergency assistance. Toll free numbers generally don't work on cellphones from foreign countries.
• Make sure your car's antifreeze level is adequate if heading to cold weather —
You don't want the engine to fail due to a lack of antifreeze.
ALSO ON TRAVELERS UNITED: 4 ways to avoid electronic toll collection penalties
• Your rental car contract —
Never leave your rental car contract in the vehicle. It's your owner's card/certificate. You don't want it in the car in case it's stolen.
Most of the time fall foliage road trips go well, with no trouble at all, but it's better to be prepared for problems. If you're prepared, you'll be able to minimize their consequences and prevent wasted time waiting for a tow or vehicle repairs.
(Image: It's fall at the John Heinz National Wildlife Refuge at Tinicum, Copyright © 2019 NSL Photography. All Rights Reserved.)
After many years working in corporate America as a chemical engineer, executive and eventually CFO of a multinational manufacturer, Ned founded a tech consulting company and later restarted NSL Photography, his photography business. Before entering the corporate world, Ned worked as a Public Health Engineer for the Philadelphia Department of Public Health. As a well known corporate, travel and wildlife photographer, Ned travels the world writing about travel and photography, as well as running photography workshops, seminars and photowalks. Visit Ned's Photography Blog and Galleries.