Not hungry enough for a sit-down breakfast, I munched on Tibetan dumplings called "momos" purchased from a food truck decorated with a sign that touted "Himalayan Fresh Food." Lunch was a hurried affair at a modest five-table eatery where I ordered the menu special of yak meat washed down by salty tasting yak milk tea. This was exploring the world in Queens in New York City.
For dinner, I chose a small restaurant hidden on a side street which gives new meaning to the word "eclectic." The Ecuadorean-born owner-chef transformed what could be basic North and South American fare with hints of Spanish, Chinese and other cuisines from around the world.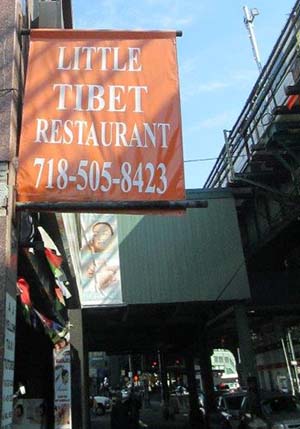 While exploring the world in Queens, the dining experience provided is a perfect introduction to a destination that offers a virtual world tour without having to board a plane or set foot on a ship. In the past, New York City's borough of Queens wasn't high on many people's "bucket list," but now it's earning high praise from respected sources. The Microsoft Money website has named it one of the "hottest" cities in America and Conde Nest Traveler urged readers to visit there as soon as possible.
The proverbial icing on the cake was applied when Lonely Planet travel guides crowned Queens the "Number one U.S. travel destination for 2015." It praised the often-overlooked borough for its "truly global food culture," exciting museum and art scene and seaside attractions. Lonely Planet's editors said, "Queens is emerging from the shadows of Manhattan," a claim that prompted the district's imaginative tourism promotion folks to come up with the motto: "It's in Queens."
The list of "its" in Queens is long, varied and full of welcome surprises. For many, when exploring the world in Queens, the most appealing attraction is the fact that in ethnic diversity, Queens ranks first among counties in the United States and among urban areas throughout the world. More than half of its residents were born outside the U.S., came from over 120 countries and speak more than 135 languages. The Tower of Babel had nothing on this enclave.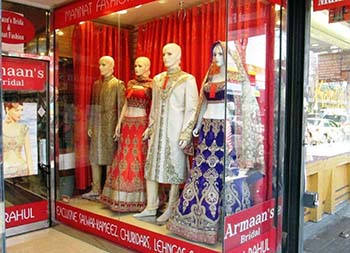 A good introduction to this cultural conglomeration comes when exploring the world in Queens through some of the 50-plus distinct neighborhoods that are adjacent in terms of geography yet worlds apart in ambience and atmosphere. A stretch of Roosevelt Avenue in Jackson Heights would be at home in Ecuador, Colombia, Peru and other Central and South American countries. The feeling, food and fun are very different in Flushing, home to one of the largest Chinese enclaves outside of Asia which is much bigger than Chinatown in Manhattan. Exploring Astoria provides a personal and close-up introduction to authentic Greek culture, including magnificent Greek Orthodox churches and tavernas that serve up a seemingly endless parade of traditional meze appetizers.
People of shared background congregate, socialize, eat in restaurants that serve familiar food from the "old country" and shop in stores devoted to merchandise that would fill shelves where they, or their parents or grandparents, were born.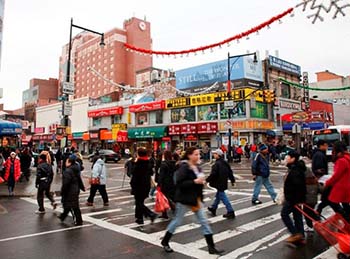 In Astoria, that translates to mini-neighborhoods predominately occupied by immigrants from India, Korea, Romania, the Dominican Republic and other far-flung countries. Given the name, it's no surprise that the Jamaica area has strong roots in the Caribbean. Then, for exploring the world in Queens, there are sections known as Little Egypt, Little India, Little Guyana, Little Colombia and Little Manila.
In places, the cultural blending becomes apparent in the length of a single block. On one street Cuban, Chinese and Italian restaurants are next door neighbors. Diners seeking sustenance on another block have a choice of Cypriot, Philippine, Czech and Peruvian fare.
As if choosing which cuisine to enjoy from a virtual United Nations of possibilities weren't challenge enough, the selection of things to see and do in Queens is equally daunting – in a good way.
Fans of baseball and tennis may enjoy a rare opportunity for behind-the-scenes looks at landmarks of those games. Even many non-New York Mets fans enjoy watching the team in action during baseball season, or taking a guided tour of Citi Field at other times. In addition to the dugout, playing field and other facilities, tours include the New York Mets Hall of Fame and Museum, with  exhibits, highlight videos and interactive kiosks.
The USTA Billie Jean King National Tennis Center, home of the US Open, offers an even more interactive experience. Along with tours of its expansive facilities, people may reserve time to play on its 12 indoor and 23 outdoor courts.
After several spirited games of tennis, what could be more inviting than a dip in the Atlantic Ocean? Visitors often are surprised to learn that several miles of inviting beaches line the Queens coast.



Rockaway Beach has a seven-mile boardwalk which is longer than the famous one in Atlantic City, and a designated area for surf boarders. Jacob Riis Beach offers shorter stretches of landscaped walkways. While swimming is officially prohibited at the isolated Breezy Point Tip of Rockaway Beach, broad stretches of sand, dunes and marshes are inviting enough.
Those who prefer indoor pursuits have a welcome choice of more than 30 museums, large and small. Given its name and focus, the Queens Museum is the logical place to begin. The building was erected to house the New York City Pavilion at the 1939 World's Fair, and its permanent collection includes thousands of artifacts and memorabilia from both that and the 1964 expositions. Other exhibits range from artistic, such as an extensive collection of early Tiffany glass, to mundane, a relief map created for the 1939 fair which illustrates the city's water supply system.
A highlight when exploring the world in Queens is the Panorama of New York City, a 9,335-square-foot model which encompasses some 900,000 structures built in intricate detail to exact scale. In this mini-metropolis, the Statue of Liberty stands just below two inches high and the Empire State Building is a towering 15 inches.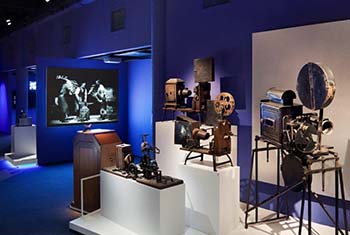 Visitors to the Museum of the Moving Image are immersed in the history, technology and art of movies, television and even video games.  Historic cameras, costumes, set designs and other exhibits are enhanced by unique experiences that include recording voice-over dialogue for a film, adding music to movie scenes and choosing sound effects for sequences from well-known motion pictures and TV shows.
If you're still not convinced that exploring the world in Queens warrants a visit, or at least a day trip from Manhattan, add in a bustling Resorts World Casino, a pre-Revolutionary house and working farm, one of the major sanctuaries in the Northeast for spotting resident and migrating birds and a 24-square-block arts district.
A sightseeing itinerary also can include homes in which a virtual alphabet of celebrities once lived. Among them were Louis Armstrong, Ella Fitzgerald, the Marx Brothers, Mae West, Jackie Robinson and Malcolm X. I came away from a visit to Queens convinced that if it was good enough for them, it's great for me.
For more information about exploring the world in Queens, log onto itsinqueens.com.

After gallivanting throughout the United States and to more than 75 other countries around the world, and writing about what he sees, does and learns, Victor Block retains the travel bug. He firmly believes that travel is the best possible education, and claims he still has a lot to learn.  He loves to explore new destinations and cultures, and his stories about them have won a number of writing awards.