Too fat to fly? Move to the fat section.
L.A. Times columnist David Lazarus says the only solution is to create fat sections on airplanes in this somewhat amusing video presentation. It only makes the cut because it is timely.
We have already covered this extensively, siding with Southwest and pitying the poor flight attendant who had to inform Mr. Smith of his removal. On the other hand, imagine how happy the person sitting next Mr. Smith must have been. I wonder where his twittering is.

Leadership lessons from aircraft carriers
Scott Eblin who writes Next Level Blog and focuses on leadership, just returned from a trip on an aircraft carrier. His observations and videos were certainly of interest to me.
To successfully launch from the deck of a carrier, a jet or plane has to go from a standing start to about 150 knots in under three seconds. That acceleration is achieved through use of a catapult system. Conversely, a plane lands on a carrier at about 150 knots and then comes to an immediate stop when its tailhook catches one of four arresting wires on deck. The caught wire is immediately retracted so that, when operations are in full swing, a plane can launch from or land on the carrier about every 45 seconds.

Obviously, there are a lot of crew members who have to work together seamlessly to ensure safe and effective aircraft operations. In this week's Truman clip, you'll hear from two of them. The first is a sailor who works in the catapult room below decks. The second is a crewmate who works on the system that controls arresting wire number three. One of the things that most impressed me during my Truman trip was the pride, knowledge and responsibility exhibited by the different sailors who explained to us what they do and how they do it. This video will give you a small taste of that.
Skiing and snowboarding in British Columbia, Canada

If you haven't gotten your fill of the Winter Olympics in Vancouver, Grouse Mountain and Whisler in British Columbia, here is another shot of the extent of ski and snowboard resorts in Western Canada. Each resort has its own personality and the snow varies from coast to interior, but the great Canadian welcome and hearty good times are always a constant.
I have had the chance to ski often in Canada, from resorts in Quebec to Alberta to British Columbia. The resorts are hard to beat, the skiing and snowboarding is great and the total experience us hard to beat.
Evgeni Plushenko — Sex bomb
This may be too much for many Olympic aficionados, but this video of this year's silver medalist and the Torino Olympic's Gold Medalist is priceless. Though he may have not been the most gracious loser in Olympic history when U.S.A.'s Evan Lysacek won the gold medal, he certainly has a sense of humor as seen in this video.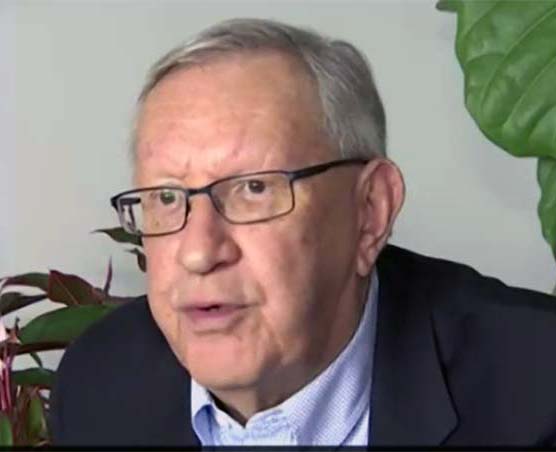 Charlie Leocha is the President of Travelers United. He has been working in Washington, DC, for the past 11 years with Congress, the Department of Transportation and industry stakeholders on travel issues. He was the first consumer representative to the Advisory Committee for Aviation Consumer Protections appointed by the Secretary of Transportation from 2012 through 2018.