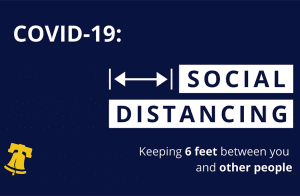 This weekend we examine some wearable tech that can help stop COVID-19. We take a look at worrisome changes to airline contracts of carriage. And, then we examine studies of mass transportation fears that have not panned out  there have been many fewer coronavirus cases than expected..
Companies turn to wearable tech to fight COVID-19 — Big Brother is here!
We knew technology to stop COVID-19 was coming. Many have feared it. Now Amazon and others have rolled out new devices that will alert its warehouse staff that they are too close to one another. Social distancing will be moving from a "suggested" physical distance to an exact measurement. Any people too close to each other will hear a loud beeping noise and lights will flash. This is the promise of wearable tech.
An Amazon spokesperson confirmed the company recently began a small-scale pilot of the wearable device at one of its warehouses. The spokesperson added that the company will use feedback from teams testing the device "to continue to iterate."

"We're excited to test this technology with you and get your feedback to understand if it's an effective tool to keep you safe," the memo says. "Additionally, if we are ever notified of a COVID-19 diagnosis, the data captured from the devices of associates who had close contact can be used to conduct contact tracing."
If these wearable tech distance snoops aren't enough, Amazon is also deploying "distance assistants," to alert supervisors when workers are too close to one another. These assistants are better known as cameras. Surveillance is getting more and more personal. Already, Apple and Google are planning smartphone apps that will alert users and supervisors when workers have passed within six feet of another person.
A camera is hooked up to a 50-inch monitor and a local computing device which is equipped with software developed by Amazon. The software uses machine learning models to differentiate humans from their surroundings, as well as depth sensors to measure the approximate distance between workers.

As employees walk past the camera, circles overlaid on the monitor indicate whether they're maintaining proper distancing. If an employee is following the rules, the circle appears green and if they're too close to another person, the circle flashes red.
Other wearable tech systems are being tested to keep us safe from ourselves and coronavirus. The tests will be done at the NBA "sanitary bubble" being created for the coming NBA season in Orlando.
As the NBA heads to Disney World in Orlando, Florida, the league is making available a host of technological bells and whistles to both players and staff.

According to the NBA's health and safety memo for the restart of the season, which was obtained by CNBC, residents will receive a "smart" ring, a Disney MagicBand, individual pulse oximeter and a smart thermometer to help monitor and reduce the spread of the coronavirus. The league is also investigating the implementation of a wearable alarm to help players and staff adhere to social distancing.
COVID-detecting "smart rings" are also being tested to predict the onset of coronavirus symptoms, like subtle changes in temperature, sleep patterns, and heart rate. These Finnish-made "rings," sold for the price of $299 apiece, are being tested from California to West Virginia.
West Virginia Rockefeller Neuroscience Institute held its own study, finding that the Oura Ring is able to predict Covid-19 up to three days in advance with 90 percent accuracy. It should be noted that the study was conducted in conjunction with Oura Health,
In fine print, airlines make it harder to fight for passenger rights
The airlines are adding additional fine print to their contracts of carriage. These new clauses have already been reported to the Department of Transportation (DOT) by Travelers United as violating current regulations. Airlines are attempting to limit any legal response to their egregious actions to private arbitration. Plus, they are an attempt to wipe out what little legal protection passengers enjoy today.
Airlines of all sizes are being sued for withholding billions of dollars from passengers whose flights were canceled because of Covid-19. American Airlines was named in a class-action lawsuit in April; a similar one was filed against British Airways in early May. Also in April, separate but similar class actions were filed against the low-cost carriers Frontier Airlines and Spirit Airlines, both of which had "No Class Action" clauses in their contracts of carriage before the coronavirus was declared a pandemic.

These lawsuits have more than 100 class members and seek more than $5 million in combined claims. All claim that the airlines are either breaching their own contracts of carriage — which usually codifies a passenger's right to a cash refund when a flight is canceled — or sidestepping a Department of Transportation policy that requires airlines to give refunds when flights to, from or within the United States are canceled. Or both.
Mass transit fears got ahead of the evidence
Recent studies have shown that public transportation has not been a big factor in spreading the coronavirus. After almost a half-year of testing the original mass transit fears about having people travel side-by-side in a hole in the ground and on buses have not been borne out.
A recent study in Paris found that none of 150 identified coronavirus infection clusters between early May and early June originated on the city's transit systems. A similar study in Austria found that not one of 355 case clusters in April and May was traceable to riding transit. Though these systems, like their American counterparts, were carrying fewer riders at a lower density than before the pandemic, the results suggest a far less sinister role for transit than the MIT report described.

If transit itself were a global super spreader, then a large outbreak would have been expected in dense Hong Kong, a city of 7.5 million people dependent on a public transportation system that, before the pandemic, was carrying 12.9 million people a day. Ridership there, according to the Post, fell considerably less than in other transit systems around the world. Yet Hong Kong has recorded only about 1,100 COVID-19 cases, one-tenth the number in Kansas, which has fewer than half as many people. Replicating Hong Kong's success may involve safety measures, such as mask-wearing, that are not yet ingrained in the United States, but the evidence only underscores that the coronavirus can spread outside of transit and dense urban environments — which are not inherently harmful.
…
Hard-hit cities such as Milan that have reopened their transit systems have not seen subsequent infection spikes. Japan, which has some of the world's busiest rail networks, had very few infections at all — only about 17,000, less than 1 percent of that of the United States — and no reported upticks in Tokyo since Japan began reopening its economy.
Featured photo courtesy City of Philadelphia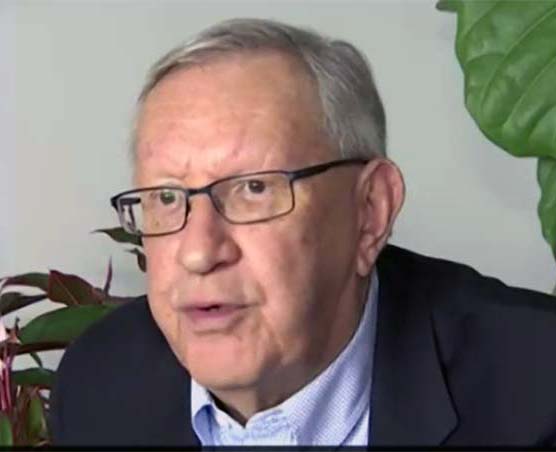 Charlie Leocha is the President of Travelers United. He has been working in Washington, DC, for the past 11 years with Congress, the Department of Transportation and industry stakeholders on travel issues. He was the first consumer representative to the Advisory Committee for Aviation Consumer Protections appointed by the Secretary of Transportation from 2012 through 2018.