San Diego drafts new rules for vacation rentals
It is a cantankerous issue in many cities and towns, especially those with tourism potential. Web platforms like Airbnb are allowing many second-home owners to rent out their properties as vacations homes. In San Diego alone there are 4,000 listings on airbnb.com. Local owners who live full time in neighborhoods are irritated when their next door neighbors start renting out their homes to strangers. Many feel that the community is destroyed by having too many houses available for short-term rentals. This battle is taking place in Colorado, Florida, northern California, and almost all popular destinations.
The "framework" for an ordinance, as the city's Development Services Department is calling it, comes in response to two hours-long council committee hearings held in April and May, when home sharing hosts squared off against homeowners, who complained that vacation rental homes have taken over their neighborhoods and disrupted their lives.
The latest proposal is sure to stoke even more debate.
"This was one of the more difficult processes we've been through because there wasn't any clear direction, and it seemed whichever way we went, we'd be in conflict with one side or the other, and typically that's not the case," explained Robert Vacchi, development services director. "You never please all the people all the time, but usually you get clear direction which way to go. But in this case, it was pretty even on both sides."
Airfares will remain low for the near future, industry analysts say
With jet fuel prices dropping like a rock, will airfares follow? So far, it hasn't happened, but some "experts" say airfares may be coming down. If anyone is planning a trip to Europe next year, they will be shocked at where international airfares are going — into the stratosphere. These lower airfares can't come soon enough.
Airfares fell 5.6 percent from June through July, according to the U.S. Labor Department's Consumer Price Index, the largest month-to-month drop in fares since December 1995.
Meanwhile, passenger yield, which is the average per-mile price of airfares, is down 2.2 percent year-to-date on domestic flights, according to the trade group Airlines for America (A4A). On international flights, passenger yield is down 6.3 percent.
Montreal-based Hopper, which tracks GDS searches in order to analyze airfare prices and demand, predicted that ticket costs will stay low through the fall, with the average round-trip domestic fare through November tagged at $249, which is 2.8 percent less than last fall.
Rental cars in Europe: Some good deals
Consumer advocate Ed Perkins went to Europe to test rental cars himself. Here is his report, complete with prices and an analysis of where is the best deal to rent a car. His basics: Automatics cost far more than stick shifts, there isn't much difference in price between compact and economy cars, and in which country you rent your car makes a big difference (especially true for those planning a multi-country trip).
I tested one-week rentals at Europe's key arrival gateway airports, starting on September 19, for "compact" cars, for smaller "economy" cars and for the least expensive cars available with automatic transmissions. Some rental companies also offer even cheaper "mini" cars, but those are designed mainly for running around a city, not for extended touring. My test focused on the least expensive available "bare bones" rentals without insurance add-ons at each airport:
Weekly compact rates ranged from $91 at Dublin ($13 a day) to $436 in Oslo ($62 a day). Rates were less than $20 a day in London, Amsterdam, Copenhagen, Geneva-France and Brussels; less than $30 a day in Paris, Madrid, Prague, Frankfurt, Budapest, Rome and Bratislava; and less than $40 a day in Geneva-Switzerland, Vienna and Lisbon. The really high-priced cities were Keflavik, at $50; Helsinki at $56 and Oslo at $62.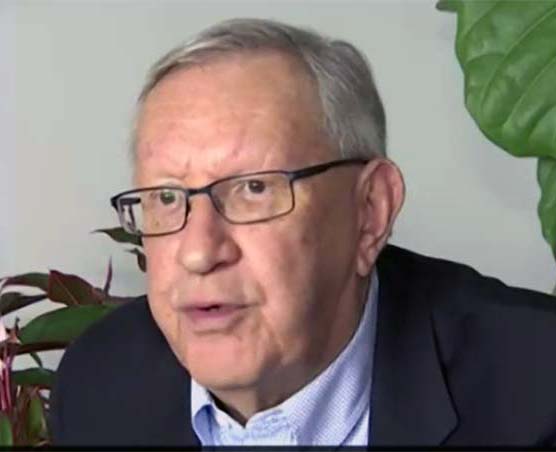 Charlie Leocha is the President of Travelers United. He has been working in Washington, DC, for the past 11 years with Congress, the Department of Transportation and industry stakeholders on travel issues. He was the first consumer representative to the Advisory Committee for Aviation Consumer Protections appointed by the Secretary of Transportation from 2012 through 2018.