---
Top 14 TSA checkpoints "never dos" 
---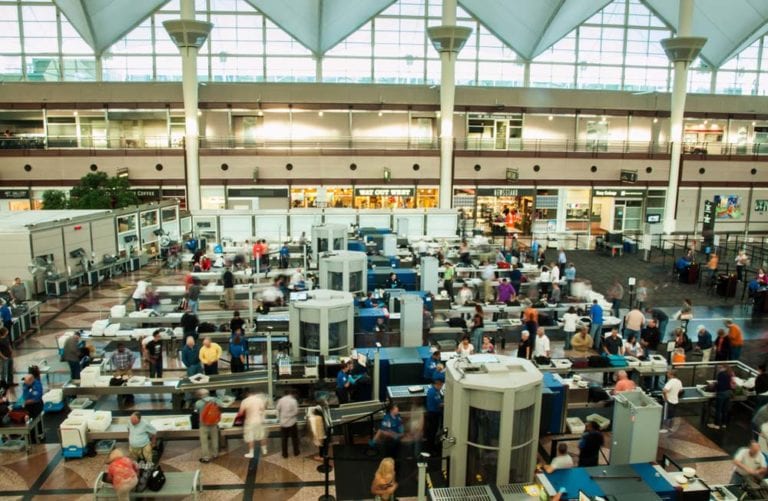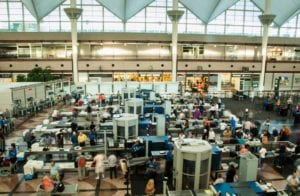 Here are 14 TSA checkpoint "never dos." One of the best ways to get your trip off to a bad start and possibly miss your flight is to be delayed or stopped at an airport security checkpoint because you've goofed. There are a myriad of regulations and commonsense rules you should follow at security checkpoints.
Here are my 14 top TSA checkpoint "never dos" to help you negotiate your way through airport security checkpoints.
Don't ignore the chance to become a TSA Precheck or Global Entry member:
If you're eligible, consider TSA Precheck ($85 per 5 year term) or Global Entry ($100 per 5 year term). Global Entry entitles you to TSA Precheck privileges. Precheck makes it easier and faster to traverse U.S. airport security. Global Entry also makes it easier and faster to get through passport control and customs when entering the U.S.
Don't hastily throw your belongings in your bags:
When your belongings are carelessly packed in your bags, security agents can't tell what's in your luggage via x-ray inspection. This one of TSA checkpoint "never dos" invariably triggers hand checking which wastes time and often leads to frustration. Organize your belongings while packing bags and neatly pack them in layers. Pack wires and cables in careful bundles to ensure their recognition.
Before it's time to leave for the airport, don't forget to check airport security wait times:
Many countries' airport security agencies list their checkpoint wait-times online or through smartphone apps. Check them to ensure you're at the airport early enough to comfortably make your flight.
Don't use a body bathing or cream product containing glycerine prior to leaving for the airport:
Glycerine is a nitrogen-based compound that often causes false positives when airport security use ETD (Explosive Trace Detection) equipment to hunt for explosives. A false positive can cause a traveler to be delayed by airport security agents for questioning which can last quite a while. I know some travelers who've missed their flights while being questioned. Use products without glycerine.
Don't forget to have your boarding pass, government issued ID, and other papers, when necessary, ready at the entrance to airport security checkpoints:
Without those documents ready to go, you may be sent to the end of the line to wait again, though most of the time you'll be allowed to stand to the side to find them.
NOTE: In the U.S., starting on October 1, 2020, U.S. citizens and residents will need a Real ID-compliant government issued ID to fly. Regular driver's licenses will not suffice. I have mine already.
Don't make yourself a target by packing a prohibited item in your bag:
For U.S. travelers, TSA has online help to determine if an item is permitted in your luggage. If you pack a prohibited item in your bags, it will be confiscated and if found in your carry-ons, it will undoubtedly cause your bags to be hand checked and will often result in getting an enhanced pat-down.
NOTE: The prohibited items list in each country varies, so if traveling internationally, check the list for each country from which you're boarding a flight.
Don't forget to remove your change, cellphone and other belongings from your pockets:
Whether in the TSA Precheck line, other countries' expedited security lines or standard security lines, empty your pockets so they won't set off metal detectors or cause problems in full body scanners. You don't want to be delayed by this one of TSA checkpoint "never dos."
Don't ignore security liquids rule:
Ignoring the liquids rule will result in confiscation. Don't forget that some foods and cosmetics fall within the rule. If you're using generic bottles, make sure their size is clearly indicated on the bottle. I used to have properly sized, unlabeled bottles until they were confiscated. Put your liquids' baggie in a bin unless you're in the Precheck line.
ALSO ON THIS WEBSITE: Passports — Global Entry, CBP Kiosks, Renewals by app and online
Don't forget to declare liquid medications in excess of the limit:
Liquid/gel medications and devices are permitted in excess of the 3.4oz limit, but must be declared when you enter the security line. Medications should be put in a bin, in their original packaging.
Don't ignore the powder rule:
The powder rule isn't well known. If you have more than 12oz (350ml) of powders in your carry-ons, such as talc, cosmetics and protein mixes, put them in a bin for inspection. Typically, that will trigger more intensive, time consuming screening. I pack mine in my checked luggage.
Don't ignore the electronics rule:
Don't leave electronics larger than a cellphone in your carry-ons. Place them in a bin to prevent having your bags hand checked. They may stay in your bag in the Precheck line.
Don't lock your carry-on:
I've seen locked carry-ons get extra attention and hand-checking delays.
Don't talk out of turn:
If a security agent asks you a question, answer it simply and directly. Don't be rude, make jokes or talk about bombs, terrorism or anything illegal. It will get you more trouble than you want.
Don't ignore security directions:
The fastest route to a delay and problems at security is to ignore security agent instructions.
Following these tips won't guarantee you'll never endure delays or difficulties at airport security, but they'll generally make negotiating checkpoints easier and faster.
After many years working in corporate America as a chemical engineer, executive and eventually CFO of a multinational manufacturer, Ned founded a tech consulting company and later restarted NSL Photography, his photography business. Before entering the corporate world, Ned worked as a Public Health Engineer for the Philadelphia Department of Public Health. As a well known corporate, travel and wildlife photographer, Ned travels the world writing about travel and photography, as well as running photography workshops, seminars and photowalks. Visit Ned's Photography Blog and Galleries.