---
Travel agents are priceless when it comes to service, but they can't work magic
---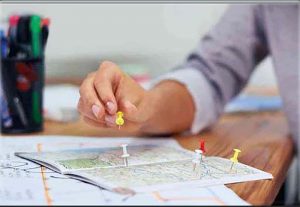 A comedian friend of mine recently told a joke about mall travel agents, where the punchline was, "They're just googling flights and hotels on Expedia; why are you too lazy to do it yourself?"
To be fair, there are some bad travel agents out there, but not many that are still in business. Yet, there are still many misconceptions as to what agents can and can't do. This post is about what travel agents can and can't do with airline tickets.  A later one will be on hotels.
For starters, here's what travel agents can't do.
We can't absolutely guarantee you the best airfare, especially if it's an inexpensive domestic trip. I've had friends who've been looking online and ask if I can get a lower fare with, say, Southwest, or for weekend flights to Las Vegas. Generally, agents are indeed looking at the same displays travelers are for published fares.
We also can't help if you've booked a ticket directly with the airlines and are having problems with it. Even when we have special relationships with sales representatives and help desks, airlines won't touch a booking an agency didn't book. We get those calls a lot.
Agents also don't have any special ability to book free mileage tickets, and quite frankly, most of us won't do it. Since such tickets must be booked with airlines directly, it means we have no control over them. The potential problems are significant, including, for starters, possible flight changes that aren't communicated. Or, flight changes that are communicated by the airline but are unworkable.
Here's what travel agents can do.
• Travel agents can offer alternatives you might not have thought of booking.
For examples, flights to Palm Springs might be expensive, but flights to Ontario, an hour away, are often considerably less. And, online sites generally aren't good for finding roundtrips on two different airlines, or open-jaw itineraries (i.e. flying into one city and out of another).
• Many agents can also add value to your airline travel.
Some airlines charge for most, if not all, seat assignments on discount airfares. Agencies with preferred relationships with certain carriers can get those charges waived, which can mean serious savings. Some agencies also have automatic programs that check back daily for preferred seat assignments when aisles or windows are not available. (And some agents do it the old-fashioned way by checking personally.)
Read more: Do vacation rental managers really protect you?
For international flights and business class, agents might well be able to offer something better, particularly with business class. The fact is that with the cheapest tickets there's not a whole lot of incentive for airlines to go lower. (One airline person told me once he thought his carrier could make more money filling the cheapest seats with cargo rather than people.)
With the higher fares, airlines can and do contract for better deals. An old client who normally books direct contacted me recently because the under-$5,000 fares to Europe he had seen earlier had gone up to $9,000. He missed the 90-day window, but I was able to get almost the original fare through a wholesaler.
• Travel agent service after the ticket is issued can be priceless.
Online agencies and airline websites generally send schedule change information, but not always. I booked a ticket for a March trip on an airline website with a travel voucher. Later, when I checked on a seat assignment, I discovered a 15-minute schedule change, about which the airline had never contacted me. In addition, if online travel agents do email you, they don't — as many agents do — double check to make SURE you got the schedule change,
• Travel agent service during travel saves time.
Ever been on a canceled flight, especially in bad weather? The customer service line is a hundred people long to rebook, and airline hold times are approaching infinity. Sometimes it's easy to make changes online, but not always.
If you've booked through an agent, you have someone to call or email. The big online agencies have customer service numbers, although they can get busy, too. To be fair, most brick-and-mortar agents don't work 24-7 unless you are paying hefty fees, but your odds of getting help are much better, especially for domestic flights, which generally don't fly in the middle of the night. (Some agents also contract with 24-7 services for additional fees.)
Some people are still happier Googling flights themselves and taking care of their own issues. And that's fine. However, doing it yourself takes away the travel agent service before the airline ticket purchase and during your travels.
Janice Hough is a California-based travel agent a travel blogger and a part-time comedy writer. A frequent flier herself, she's been doing battle with airlines, hotels, and other travel companies for over three decades. Besides writing for Consumer Traveler, Janice has a humor blog at Leftcoastsportsbabe.com (Warning, the political and sports humor therein does not represent the views of anyone but herself.)