---
Leisure travelers are back in full force, but airline workers are hard to find.
---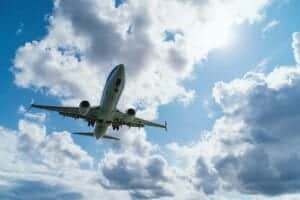 At least as of the time of writing, leisure travelers are coming back. Big time. In fact, as anyone who's flown recently knows, planes are jammed. I just heard yesterday that an airline is cutting service because too many people want to fly. Now, that is something I, as a travel advisor, never expected to hear from an airline.
From a travel advisor and traveler perspective it certainly appears as if airlines didn't anticipate how quickly Americans would want to start flying again as leisure travelers. From a travel advisor's point of view, in many cases now with domestic travel, it's become seriously difficult to find good flight options. And that is at any reasonable price.
Depending on the market, business and first-class seats can be almost impossible to find.  Business travelers, usually the passengers who fill premium seats, may still be largely staying home. In my opinion and experience, it is the many leisure travelers, still nervous about flying, that willingly splurge to sit up front. After all, they have been saving money by not traveling for a year. Plus, some first-class fares, especially to Europe are being sold in the $2,200- $3,000 round-trip range.
Airlines appear to be more flexible but are not consumer friendly.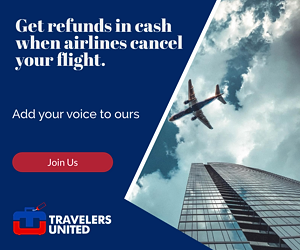 Now airlines have been generally reasonable in extending 2020 ticket flight credits. They trumpet their lack of change fees for tickets booked going forward. However, airlines each have their own opaque rules for handling flight-credit issues when passengers canceled flights prior to the airlines. Some, but not all, allow passengers to get travel voucher credits for the cash difference if the fare goes down after booking too.
Some airlines like Delta have said that all flight credits will expire at the end of 2022. Southwest has provided a two-year expiration date. Neither is a solution that Travelers United supports. However, it is a start for an airline to be consumer friendly. Any refunds either in the form of cash or airline credits are not the property of the airlines. Refunds in any form belong to the aggrieved passengers.
A group of Senators and Representatives have urged the Department of Transportation (DOT) to decree that all airline credits will not be subject to airline rules. All airline credit rules should be uniform and all credits should be usable as a gift card on the airline that missed them. These credits are the customers' money, not the airline's money.
But airlines are less vocal about other pernicious changes.
United Airlines has a big rule change already. Prior to the pandemic, an unused ticket on United had to be reticketed within a year. Which meant if in June you booked a Christmas trip in Europe, and canceled it, you needed to reissue within a year of ticketing. So a 2021 ticket could be reticketed in early 2022 for Christmas 2022.
But United Airlines's rule has changed. Please note the contract of carriage at the time of your purchase. Do not allow United Airlines to change the rules retroactively. They have been known to attempt such shenanigans.
Now for a wholly unused ticket, "travel must begin within one year of the original ticket issue date." So if you booked a holiday trip for this December in June now and don't go, you need to commence travel by that same day in June 2021.
And for one of those super-organized people who book your travel 11 months out for the best fares, your window is short indeed. Over the years I've had several clients book Christmas travel in February. Some book Easter travel in the summer. In these cases, canceling a trip last minute might mean only a month or two to commence travel, or lose the ticket completely.
AA has some unusual flight credit rules plus, long wait times.
As well as timing issues some airlines such as American Airlines (AA) added other restrictions to the use of airline credits. The most surprising to me is the requirement that any new ticket must be made in the same class as the initial booking. Friends of mine who purchased business class tickets to Barcelona learned from an AA agent that their flight credit could only be used for another business class ticket. I can't find that kind of language. Then again, I never canceled a pandemic business class ticket for airline credit.
These friends and others also regaled me with stories of waiting for telephone operators for almost two hours. Others, attempting to get a flight credit refund from Jet Blue, heard that the wait would be more than four hours! The operator crunch hurts customer service. Plus, travel advisors face longer-than-usual wait times when dealing with airlines.
No doubt other attempted contract of carriage changes are coming.
Airlines all lost a lot of money in 2020, and they'll be doing their best to make it up. My guess is both with higher fares and additional/higher fees. REMEMBER, no rule changes made after the original ticketing date can be used against travelers
Airlines are even sticking it to travel agents.
An Alaska Airlines agent made a mistake with a canceled flight I booked for a family to Hawaii last April. Fixing it necessitated all subsequent changes (up to four now as COVID kept not going away) to go through an incredibly complicated procedure on their website. These changes involved voucher codes and pins. The airline apologized but couldn't give us control of the ticket to exchange via the regular agency computer procedure. So stuff happens.
Then this February I reissued a ticket from April 2020 for a trip a client needed to cancel early in the pandemic. I called Alaska to verify and was told, "Just reissue, no penalty, only the fare difference." It was done, I thought.  Except that the agent neglected to tell me to put a note basically saying, "Waiver due to COVID" on the ticket. Four months later, my agency got a $50 bill from the airline for not putting the code on the ticket.
The ticket mind you was correct, as was the fare difference. Since our agency does a lot with Alaska and they have historically been reasonable, we pointed out that I wasn't advised to make the notation. The agency asked them to waive the $50. Their response was sorry, the full penalty applies. (I wish I could charge THEM for my time for the hours I have for their exchange mistake.)
Of course, other airlines have all kinds of different procedures so I am sure this is happening all over the country. And yes, travel agents should be careful, but we are all, like airline employees, beyond frazzled at this point. And the way the system works, agents have to pay these penalties, called "debit memos," or they will be prohibited from booking the airline in question in the future.

Today, airlines are attempting to change rules to hurt their customers and travel advisors. They are not consumer friendly.
It's not like penalties to travel agents for mistakes are new. It's not like airlines haven't changed rules before in ways that don't benefit consumers. However, retroactive changes are a new phenomenon led by struggling major airlines. And, as travel starts to finally return to normal levels, especially business travel, my sense is that less flexibility and more fees, for agents and travelers, are on the horizon.
---
READ ALSO:
Why female crash dummies have no place in safety testing today
Is annual travel insurance really worth it?
---
Featured photo by Andre Tan on Unsplash
Airplane photo by Kevin Woblick on Unsplash
---
Correction: The Frontier Airlines COVID recovery fee has been rolled back. Mention of it has been eliminated.
Janice Hough is a California-based travel agent a travel blogger and a part-time comedy writer. A frequent flier herself, she's been doing battle with airlines, hotels, and other travel companies for over three decades. Besides writing for Travelers United, Janice has a humor blog at Leftcoastsportsbabe.com (Warning, the political and sports humor therein does not represent the views of anyone but herself.)