If there was ever an example of a band of legislators teaming up with the unions (probably funded by airlines in part) to back a cause that is bad for the overall country, the delayed approval of the operating permit for Norwegian Air International (NAI) is a prime example.
The weeping and wailing of the airline unions, the furious staff machinations in the Senate and the House of Representatives to sign letters supporting the union point of view, that the application for a foreign air carrier permit that would allow the Norwegian Air International to operate air service to U.S. markets should be denied is totally misdirected.
The union press releases cry out:
[Permitting NAI to fly transatlantic,] "will destroy the strong middle-class living standards U.S. aviation professionals have worked decades to achieve, and opens the floodgates for other bottom-feeding carriers with no regard for quality jobs."
The union efforts and claims are totally misdirected and are not only bad for consumers and the national economy, but they are bad for the unions themselves. An amazing amount of political capital is being spent on denying NAI permission to operate. However, history will show that the rants of airline unions about the demise of their jobs will be unfulfilled. Plus, the benefits of the injection of competition into the international aviation market will be vindicated.
1. NAI approval will result in lower international airfares.
This is fundamental and basic. Competition results in lower airfares. Our current aviation market has only three major airline alliances that control almost 80 percent of the transatlantic market. Adding NAI to the mix can only help competition by providing a new low-cost alternative for consumers.
2. NAI approval will increase travel and tourism spending in the USA.
Lower prices will stimulate international travel. Every time that new entrants have come into markets the numbers of passengers increases. This is not a zero-sum game. Case in point: Milan-JFK passengers have increased since Emirates Airlines started their service. US airlines flying that route have lost almost no passengers, but overall travel has increased. This is good for both sides of the Atlantic.
3. NAI approval will open new international gateways in America.
International airlines crave new gateways into the USA. Plus, midsize American cities like Oakland, Pittsburgh, Cincinnati, and others crave international service. NAI's expansion will allow some of this new service to perhaps grow. Only recently, another low-cost entrant, Aer Lingus, started service with much fanfare between Ireland and Hartford, Conn.
4. NAI approval will provide more choice for aviation consumers.
Today, America's consumers have three major choices when it comes to flying across the Atlantic. Though it appears that more than a dozen airlines compete for the consumer travel dollar, only three alliances control about 80 percent of the transatlantic market. These alliances operate as joint ventures that work like a single airline with their own profit sharing programs and the right to coordinate routes and airfares.
• American Airlines is teamed with British Airways and Iberia and others in the Oneworld Alliance.
• United Airlines is teamed with Lufthansa, Swiss and Austrian as well as others in Star Alliance.
• Delta Air Lines is tamed with KLM/Air France and Virgin Atlantic in the SkyTeam Alliance.
5. NAI approval will help America's regional airline pilots.
As much as the major airline unions are crying about the degradation of their middle-class standard of living, they only have to look close to home to see pilot suffering. While network carriers are howling about more competition on the transatlantic routes, they allow their fellow regional pilots to fly for near minimum wages. If unions want to improve the lot of pilots, they should look closer to home.
Plus, more Norwegian Air International flights will only drive up pilot and flight attendant pay as NAI expands and needs more pilots. This will directly help those regional pilots waiting their turn to fly for the big US airlines and allow them to enjoy a similar middle-class standard of living.
6. NAI approval will provide more airline jobs here in the USA.
Not only will NAI need pilots, but they will need flight attendants and hundreds of other airline workers. NAI has committed to sourcing their pilots and flight attendants from the USA.
7. NAI approval will provide more airport jobs here in the USA.
NAI entry into the transatlantic market will result in thousands of new airport worker jobs. Overall, the impact of NAI will dramatically better the aviation workplace, especially in local communities across the country.
8. NAI approval will support the Open Skies treaties that is critical for FedEx and UPS international operations.
FedEx and UPS have made no secret of the fact that the Open Skies treaties are the underpinnings of their international cargo networks. Overall, UPS and FedEx employ more American workers than all of the US airlines combined. Striking a blow for limited pilot and flight attendant union protection while damaging thousands more workers who serve the cargo industry, airports, airline support systems and, the travel and tourism market is foolish.
9. Norwegian Air International approval will strengthen American industry.
NAI is one of Boeing's major customers. They are one of the largest customers for the US aerospace industry overall. Thousands of great middle-class jobs will be enhanced by this approval.
10. Norwegian Air International approval will improve the customer experience.
NAI flies the newest and most advanced aircraft available across the Atlantic. Any airline passenger that has flown on the Boeing 787 will agree that the experience is excellent.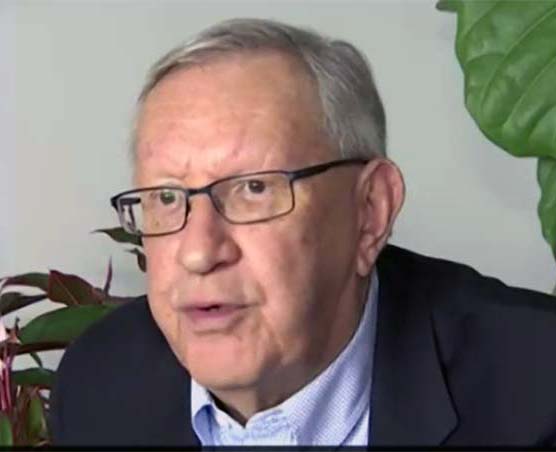 Charlie Leocha is the President of Travelers United. He has been working in Washington, DC, for the past 12 years with Congress, the Department of Transportation, and industry stakeholders on travel issues. He was the first consumer representative to the Advisory Committee for Aviation Consumer Protections appointed by the Secretary of Transportation from 2012 through 2018.