Today is the final filing day for those in opposition to the American Airlines/US Airways (AA/US) merger. The merger rules and regulations allow objectors to the settlement to file comments that must be addressed by the Department of Justice (DOJ) prior to the final approval of the merger. A collection of consumer groups, including the Consumer Travel Alliance, will be making such filings today.

There will be very legal submissions full of footnotes arguing that the settlement agreed to between AA/US and the DOJ does not provide proper remedies to the original complaint filed by DOT. The Consumer Travel Alliance (CTA) has signed onto those comments. Then, there will be a separate set of comments filed by CTA arguing that more needs to be done to inject competition into the airline system that is being wrung out of it by this merger.
Though DOJ has included divestitures of slots at Washington-Reagan Airport and LaGuardia, together with facility divestitures at some of the largest airports across the country, more needs to be done to change the aviation competition landscape.
These arguments cross the jurisdictional boundaries between the DOJ and the Department of Transportation (DOT). However, it is important that DOJ comment on them and their importance in the airline competition universe and the ability of consumers to effectively compare complete prices across airlines.
These issues must be addressed by DOJ as anti-competitive issues that hinder the operation of a free aviation marketplace. DOJ may not have jurisdictional authority, however, addressing these issues goes hand-in-glove with DOJ's efforts to transform airline competition and insure effective comparison shopping.
#1 Airlines must disclose baggage and seat reservation ancillary fees prior to airfare purchase.
As long as airlines have the ability to thwart the consumers' ability to easily compare prices across airlines, passengers are at a disadvantage. Airfares these days are only one facet of the total cost of travel. Baggage fees and seat reservation fees can add significantly to airfares. For most airlines, these costs are not disclosed during the airline ticket purchasing process. At a minimum, baggage fees and seat reservation fees (with their permutations and exclusions based on elite frequent flier levels and credit card used for purchase) must be disclosed prior to purchase and should be available for purchase through whatever channel airlines choose to sell their tickets.
Only with such full disclosure of pricing data can software developers, GDSs, online travel agencies and others work to create new software to handle the increasingly complex ancillary fee data. Without the release of this pricing data by the airlines, developers cannot create new systems to make airline ticket purchases more consumer-friendly.
#2 Airlines must clearly disclose code-shares and note other contracts of carriage.
Airline passengers are finding it harder to uncover the actual operator of flights within alliance partners who use extensive code-sharing. Yes, there is notice, but it is deceptively difficult to uncover during the booking process. Plus, when code-share partners operate flights, there is no clear information presented to consumers about:
• Which contract of carriage applies — the marketing carrier with its airline code on the flight number, or the operating carrier?
• Which baggage fees and rules apply — those of the marketing carrier with its airline code on the flight number, or the operating carrier? Does carry-on baggage fall under the US marketing carrier's rules or is it governed by the code-share partner's rules and regulations?
#3 DOJ should take a public stand against antitrust immunity agreements between airlines.
Antitrust immunity agreements are mergers in disguise. Through regulatory slight-of-hand, airlines are permitted to openly collude on prices in marketing and setting schedules. Airline partners with antitrust immunity agreements have set up joint ventures on routes granted such immunity that have their own operational organization and government structure. Delta Air Lines does not operate transatlantic flights. Air France does not operate transatlantic flights. Their joint venture does. The same goes for antitrust immunity agreements between United Airlines and Lufthansa or between American Airlines and British Airlines.
Current antitrust immunity agreements significantly harm consumers by eliminating competition. Just as a merger between American Airlines and British, Delta and Air France/KLM, or United and Lufthansa would stop much transatlantic competition, these misdirected, DOT-approved antitrust alliances have stripped the American and international aviation marketplace of much of its competition, harming consumers worldwide.
These are three issues that DOJ should comment on as it moves forward to approve the final merger agreement. The hard and creative work that the DOJ lawyers have done in attempting to transform the domestic airline market in response to this most recent merger between American Airlines and US Airways needs to be complimented by a similar re-examination of anticompetitive issues governed by DOT.
The work that DOJ has started needs to be finished by DOT. Consumers will only be able to enjoy full competition across airlines when divestitures directed by DOJ are combined with full disclosure of the total cost of travel across all channels where airline tickets are sold; when code-sharing arrangements are clarified or eliminated as deceptive; and when antitrust immunity agreements are repealed.
There is still a lot of work to be done to protect consumers from the loss of competition. DOJ has takes some good first steps. Now, DOT needs to step up to the plate, with clear encouragement from DOJ, to re-establish a more competitive airline market that will allow the free market to work effectively in the skies.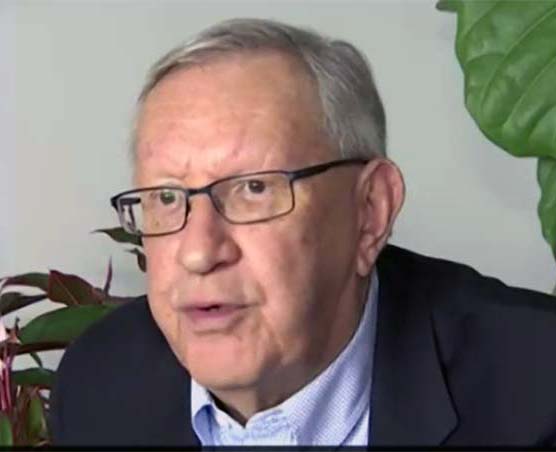 Charlie Leocha is the President of Travelers United. He has been working in Washington, DC, for the past 14 years with Congress, the Department of Transportation, and industry stakeholders on travel issues. He was the first consumer representative to the Advisory Committee for Aviation Consumer Protections appointed by the Secretary of Transportation from 2012 through 2018.