Airline stopovers have been an issue that confounds and frustrates travelers.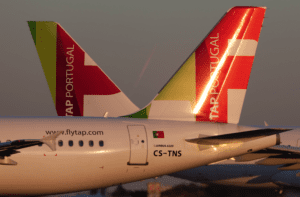 For all the decades I've been a travel agent, stopovers have been an issue that creates confusion for travelers.
A plane connects at some airport. Why can't you get off the plane and connect the next day or a few days later?
The short version is because airline rules generally don't allow it.
Now, there are some exceptions. Flights to Hawaii from the East Coast, for example, usually allow a stop for a modest fee, currently  $60 in the United States on United Airlines.
Thanks to the major airline alliances, inexpensive European stopovers have all but disappeared.
Flights to Europe often used to allow a stop at the European gateway, for example. Once upon a time, someone flying from San Francisco to Rome could stop over in Munich for $100. Major airlines, pretty much in lockstep (yes, the business is full of oligopolies), raised that stopover fee to $800.
Some smaller airlines still offer European stopovers. Asian/Pacific airlines are the most lenient.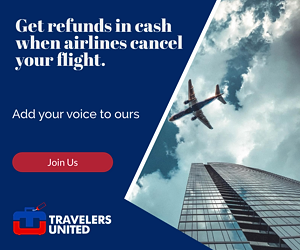 SAS, TAP, Air Portugal, Icelandic Air, Turkish Airlines, and Iberia come to mind. (All, of course, subject to change.)  And Mideast Airlines — Emirates, Abu Dhabi, Ehtiad, tend to be generous, hoping travelers will spend time in their countries.
Curiously, airlines are much more lenient with fares to Asia and the Pacific. United Airlines, which charges $800 for a Europe stopover, charges only $100-$150 for some Asian/transpacific flight routes. United Airlines currently allows stops on the way; to Singapore or Sydney, for example.
A good travel agent can help with stopovers — for a cost, of course.
Suppose you're interested in a free stopover on a trip to Europe and are open to trying a new destination. If you book through them, a good travel agent can probably suggest something that will work for your particular itinerary. (Note: asking an agent to figure something complicated like this out and then booking online is bad travel karma unless you pay them a fee for their research.)
But United, American, Delta, Lufthansa, Swiss, British, KLM, and Air France can charge almost as much for a stopover as you pay for an overseas flight.
Now, mileage award tickets are a whole different issue, and some still allow stops, but that's another post.
There are still, however, a few hacks to get that stopover you want.
The first is the 24-hour rule. It doesn't count as a stop if your overnight stay is less than 24 hours. In one case recently, the best fare I found for some clients heading to Paris was via Washington Dulles (IAD). They wanted to visit family in the DC area. While it was costly to do a full stopover, there was the option of arriving at Dulles at 7 p.m. and leaving the next day at 6:30 p.m., basically for free. ($20 in US tax).
That rule works within Europe, too. Of course, it's not an extended stay, but it could be enough for someone who wants a dinner in Paris, a few drinks with friends in Munich, and a museum stop in Amsterdam, with a late morning arrival into Europe or an early departure to the US.  A stopover is free even at 23 hours and 59 minutes — if flights are available.
Consider the overnight stopover hack. If you hate an early morning return from Europe, look at this. An intra-Europe flight that connects to a transatlantic flight may leave as early as 6:00 a.m. This means leaving for the airport in the middle of the night. On a recent trip with friends, we opted to fly early in the evening the night before. We had a good stopover at the very comfortable (and in-terminal) Sheraton Amsterdam Airport.
And, you can try an open-jaw ticket for a stopover.
If you want to stop in a city with no good deals, the second option is an open-jaw ticket and a one-way in-between. For example, if you want to stop in London on, say, the way to Venice, book a ticket to London and return from Venice. Then, ON A SEPARATE TICKET book a one-way between the two cities. (Be careful on this one. Some airlines do not like having two tickets on one record, which can cause check-in or other issues.)

Many of these bizarre pricing rules don't seem to make sense. As mentioned, the prices often have something to do with the airline monopolies/oligopolies major carriers and alliances have in Europe and the US.  Then, it's what the market will bear. But so far, intelligent humans with a will can often find a way.
---
READ ALSO:
10 tips to aid unaccompanied minors when their flights go wrong
Should illegal immigrants be housed in America's airports?
---
Janice Hough is a California-based travel agent a travel blogger and a part-time comedy writer. A frequent flier herself, she's been doing battle with airlines, hotels, and other travel companies for over three decades. Besides writing for Travelers United, Janice has a humor blog at Leftcoastsportsbabe.com (Warning, the political and sports humor therein does not represent the views of anyone but herself.)