---
Things can go wrong when tips to aid unaccompanied minors are ignored, particularly when taking connecting flights.
---
Last year, during the summer, Amber Vencill had her 10 and 12-year-old sons put on an American Airlines flight from Springfield, MO, to Charlotte, NC, as unaccompanied minors by the children's father after they visited with him. The children were supposed to connect in Charlotte with an American Airlines flight to Syracuse, NY, to visit Ms. Vencill's partner's family. Their trip would have been different if she followed these tips to aid unaccompanied minors.
The flight from Springfield was delayed but eventually arrived in Charlotte. The trip turned into a nightmare for Ms. Vencill and her boys. After being delayed, the flight from Charlotte to Syracuse was canceled. The two boys had to wait overnight at Charlotte Douglas International Airport for their flight to Syracuse the following day.
American Airlines states they provide services for unaccompanied minors flying on their airline.
According to American, their unaccompanied minor service includes the following, among other services:
Kids-only lounges in American hub cities (Charlotte Douglas International Airport is an American Airlines hub) for flight connections. American states that at the lounge,
". . . your child can wait for their connection and play games while supervised by American business partner personnel. These staff members will take your child outside the lounge to buy food and drinks, but they won't be allowed to walk around outside alone."
Complementary Kids' Kits from Quaker.
If flights are delayed or canceled, American states,
"We'll call the contacts on the unaccompanied minor form and arrange an alternate flight if your child is unable to make a connecting flight due to delays or cancellations.

In the rare case that your child needs to stay overnight because of a missed connection, we'll arrange for overnight accommodations, meals and supervision. We'll call if this occurs."
Ms. Vencill claims American Airlines didn't fulfill their promises when they had her children in their care.
According to Ms. Vencill, American Airlines didn't provide the promised services. Therefore, late last month, she filed suit against American Airlines.
In the complaint, Ms. Vencill states, among other claims, that after the Charlotte to Syracuse flight was canceled —
A representative from American Airlines called Ms. Vencill's partner and advised him that the children would be on a flight the following day at 9:00 a.m. Still, American Airlines sent Ms. Vencill an email that said that her children would be on a flight to Syracuse the next afternoon at 5:21 p.m.
American told her partner that the children would be in a lovely room for unaccompanied minors where there were beds and a bathroom and gave him a telephone number that was supposed to be a direct line to the children's location. No one ever answered that number.
A Charlotte airport employee, not an American employee, eventually was able to put her in touch with one of her sons.
Her son told her that their room was "freezing" and that they spent the night on a sofa. He also said they had nothing to eat or drink since the previous night.
The woman who enabled Ms. Vencill to speak to her son brought some food and drinks for the boys.
If Ms. Vencill's account of her children's flights is true, American Airlines did not do as promised.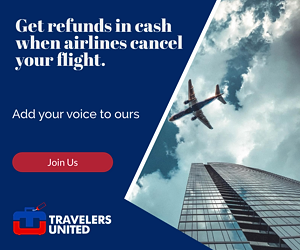 Assuming that Ms. Vencill's account of the incident is accurate, American Airlines failed. They didn't fulfill their promised service to Ms. Vencill and her sons, the promises clearly stated in the American Airlines Contract of Carriage.
I understand how frantic and disturbing it must have been for Ms. Vencill and her boys, as I have two sons myself. I would have been worried if I couldn't speak with my young sons for hours. American Airlines was a failure in their treatment of Ms. Vencill's children. That said, there are many things that Ms. Vencill or any parent can do if they need to send their children on a flight(s) as unaccompanied minors that might have possibly prevented the problems that the boys encountered or at least minimized their impact.
I have 10 tips for you to help prevent or at least mitigate unaccompanied minor issues on airline flights:
Connecting flights are difficult for adults and much more difficult for children to handle.
Avoid connecting flights:
Airlines generally don't allow unaccompanied minors to take connecting flights unless they are at least 8 years old. Frankly, I won't send my youngsters alone on a connecting flight at all. Connecting flights have too much uncertainty. Will the first flight arrive so late that children will miss their connection? Will the connecting flight be canceled? Will the children's luggage arrive with them, a problem for anyone not flying direct, non-stop to their destination?
I know parents, due to their inability to put their children on direct, non-stop flights, ensure their child's safety by accompanying them, instead of allowing them to fly alone. While some families might not be able to afford that, it's something to be considered.
Children flying unaccompanied should have cell phones for emergencies, if at all possible.
Give the children cell phones:
By the time children are 10 years old, if they are flying as unaccompanied minors, they should have a cell phone in case of emergencies and to remain in contact with their parents, even if the journey is going well.
Emergency information:
Some of the children are too young to have a cell phone, but they have a cell phone. Each child traveling as an unaccompanied minor should have written emergency contact information, instructions on handling flight delays and cancellations, critical medical information, clear identification information, a full itinerary, and necessary travel documents. They should be carried on each child's person, in a safe place.
Book an early morning flight:
Early morning flights are the least likely to be delayed or canceled, but if canceled, give the best opportunity for the children to be rebooked for a same-day flight.
Stick to a carry-on bag and personal item:
It's best if unaccompanied children have everything they need for their journey with them at all times, including extra clothes, medication, and other essential belongings in case their flight(s) are delayed or canceled, so avoid checked luggage.
Photo and identifying information for the person picking up your children:
Make sure your children have a photo of the person picking them up and their identification information to ensure they won't be denied picking up your children.
Parents should pack snacks, food, entertainment and cash for their children while traveling unaccompanied.
Pack snacks and real food:
Pack snacks and food for your child in their bag if needed during their trip.
Make certain they have enough entertainment:
Include games and other entertainment, such as a tablet, with a headset. Load the tablet with games, videos, and books.
Cash:
Give your children enough cash to cover incidental expenses, plus several meals, and stow it on their person in a safe place. This is one of the important tips to aid unaccompanied minors.
Teach your children what to do if their flights go awry and if they've never been to an airport, take them to one so they will be comfortable about flying alone.
Instructions and a run-through:
Make sure you do a run-through so your children know what to expect during their journey. Instruct them on what to do if anything goes wrong during their trip. If they've never been to an airport, take them to the airport from which they will fly on a test run to acclimate them.
Recognize that just because your children are permitted to fly unaccompanied, they might not be ready to handle a "solo flight." Follow these tips to aid unaccompanied minors. If you do send them, prepare them well to be able to handle issues and emergencies so they will return to you safely.

(Image: American Airlines A319 landing at Philadelphia International Airport. Copyright © 2018 NSL Photography. All Rights Reserved.)
---
READ ALSO:
Should illegal immigrants be housed in America's airports?
Why isn't there a "best hotel" in town for me?
---
After many years working in corporate America as a chemical engineer, executive and eventually CFO of a multinational manufacturer, Ned founded a tech consulting company and later restarted NSL Photography, his photography business. Before entering the corporate world, Ned worked as a Public Health Engineer for the Philadelphia Department of Public Health. As a well known corporate, travel and wildlife photographer, Ned travels the world writing about travel and photography, as well as running photography workshops, seminars and photowalks. Visit Ned's Photography Blog and Galleries.