DOJ seeks to block United and Delta deal for Newark access
The Department of Justice (DOJ) came out swinging against the proposed slot-leasing proposal between Delta and United Airlines. The deal would give United a lock on Newark Airport slots and would up the number of slots that Delta controls at JFK. DOJ is acting to prevent a defacto monopoly.
United wants to abandon John F. Kennedy International Airport and give its allocation of landing and takeoff slots at the congested airport to Delta. In exchange, Delta would give its Newark slots to United. The deal would allow the airline to consolidate flights at its own hub.
The lawsuit reflects the intense competition for slots that the Federal Aviation Administration allocates at congested airports in the New York area. Southwest, JetBlue and Virgin America have each urged the government to broaden access to New York-area slots or enable more trading of them.
Living and Dying on Airbnb
My dad died in an Airbnb rental, and he's not the only one. What can the company do to improve safety?
Are the rules for Airbnb stringent enough? If they were required to be certified as Bed & Breakfasts are, they would face a "cumbersome but rigorous process" before being allowed to open. There are several who have died or been injured while staying at Airbnbs, and the response has been higher and higher insurance policies. That helps, but not the initial victims. Can Airbnb improve safety?
…Airbnb has always put basic safeguards in place, like user reviews. But its general approach to safety is consistent with Silicon Valley's "build it first, mend it later" philosophy. When an early product produces negative outcomes and bad press, apologize. Then, fix it; make it better. "We let her down, and for that we are very sorry," CEO Brian Chesky wrote in 2011, after a San Francisco woman, "EJ," returned home to find her apartment destroyed, her possessions burned, and her family heirlooms stolen. When her blog post documenting the ordeal went viral, they changed their policy to guarantee $50,000, then $1 million, in property damages and hired enough customer service reps to man the phones 24–7.
Less has been done to protect guests against hosts, presumably because fewer horror stories have gone public.
Top 10 American road trips
Road trips have long remained a classic American pastime, and we certainly don't see these popular driving adventures going out of style anytime soon. That's because there's no better way to experience the charming waterfront towns, stunning vistas and rugged cliffs that dot America's varied landscape than from behind the wheel of an automobile. But picking which routes you want to explore might be tough because there are so many good ones, which is why our Forbes Travel Guide editors are here to help send you off in the right direction. So pack your bags and get ready to embark on one (or more) of these 10 great American road trips.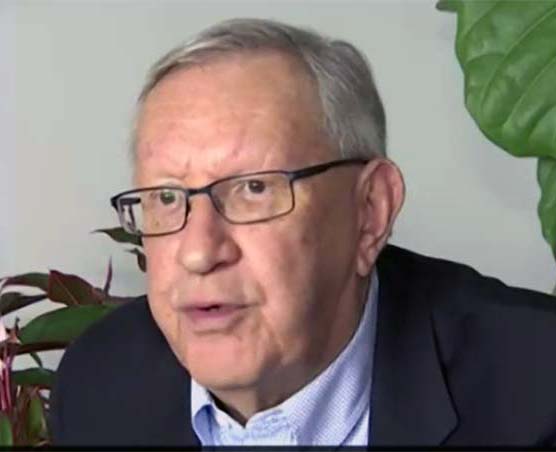 Charlie Leocha is the President of Travelers United. He has been working in Washington, DC, for the past 12 years with Congress, the Department of Transportation, and industry stakeholders on travel issues. He was the first consumer representative to the Advisory Committee for Aviation Consumer Protections appointed by the Secretary of Transportation from 2012 through 2018.