Travel agents and travelers alike are celebrating another step closer to pre-pandemic normal
This month, the official COVID emergency in the US will be over. But, don't forget international travel rules.
But it doesn't mean travelers can be casual. At the time of writing, China, for example, still wants a COVID test before arrival, though it no longer needs to be a PCR test.
And as a travel agent, I'm still getting clients canceling for COVID. Some, no doubt, are traveling with COVID. They figure it's a cold or it's a mild case, even if they do a test, since there are few restrictions. But while I haven't had anyone hospitalized, clients and friends say they were pretty sick, too sick to travel.
Non-COVID health information is still essential.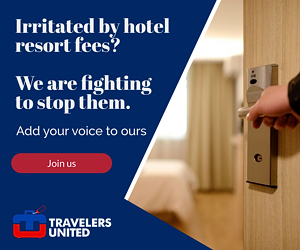 A business client had a complicated South America trip, where he read all the rules, he thought. But he had spent a few days in Brazil before a stop in Columbia, which is allowed. But if you spend time in Brazil, unlike if you travel directly from the USA, you need PROOF of a yellow fever vaccination, which he didn't have.
So he needed to cut the trip short. Fortunately, it was a meeting he could reschedule until later in the year. But had it been something critically important, he would have been out of luck.
Pay attention to different international travel rules for countries other than the US.
Other countries in South America and Africa (Kenya, for example) that don't require yellow fever vaccination proof for travelers from the US do require them for those who are coming from or who have spent time in countries with high transmission levels.
This post won't attempt to cover all the possible permutations to enter countries. Besides, they can change all the time anyway.
Some destinations require electronic visas. And international travel rules will not disappear with the pandemic.
Some countries will need electronic visas. It is a long list that will, sometime in late 2023 or early 2024, include most Schengen countries. Australia, New Zealand, and Turkey are three popular countries for American visitors requiring electronic visas. Note Australia requires them at least 24 hours in advance.

In the short version, while the world is reopening, international travel has always had rules and requirements which are not going away.
So, before you go overseas, research if you're unsure. Joinsherpa is an excellent site used by airlines. The trip you save may be your own.
---
READ ALSO:
Secret, hidden video cameras have been found in Airbnb bathrooms. Here's how to find them.
Travelers United $1 a week: Fly Rights App, Secure WiFi, Password Manager
---
Janice Hough is a California-based travel agent a travel blogger and a part-time comedy writer. A frequent flier herself, she's been doing battle with airlines, hotels, and other travel companies for over three decades. Besides writing for Travelers United, Janice has a humor blog at Leftcoastsportsbabe.com (Warning, the political and sports humor therein does not represent the views of anyone but herself.)