---
Very rarely, insider knowledge of code-share rules can result in better airfares and more flexible rules.
---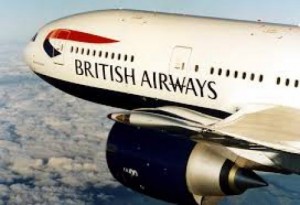 As frequent fliers and Travelers United readers know, code-share flights are usually one of the banes of the travel industry. While they're great for airline marketing, in general with issues of connections, seats, baggage, etc., they tend to be problematic for consumers.
It's not just the which-airline-am-I-flying confusion. Simply put, airlines just don't treat someone booked on a code-share flight the same as someone booked on their "own" flights.
Now, sometimes for frequent fliers seeking to gain mileage status, it may be worth booking a code-share. For example, United often gives more points/dollars towards status for flights booked as United, even when Swiss or Lufthansa operates them as partner airlines, but real consumer benefits to the average traveler are rare.
On the other hand, and very rarely, bargain hunters may get lucky because flights booked as a code-share can in some circumstances be less expensive, especially with itineraries that are not simple round trips. The reasons are found in archaic and almost undecipherable airfare rules.
The airfare rules are archaic and almost indecipherable.
Here is an example: For complicated reasons, a client wanted to purchase a summer trip from Denver to Amsterdam and return from Paris to New York. Now, while that's sort of a roundtrip, it's also what airlines refer to as a double open jaw. US carriers often don't allow such itineraries to use roundtrip fares. Such a trip on American Airlines would cost between $2,000 and $6,000, depending on the routing. However, British Airways has far less restrictive rules. By booking three American flights — Denver to Dallas, Dallas to Amsterdam with a nonstop return from Paris to New York — tickets priced out at only $772. Then, because British Airways is fine with a roundtrip not being to or from the same cities, the booking tactic worked.
In another recent case, booking flights with an Aer Lingus code-share saved money because the Irish airline had less restrictive length-of-stay rules.
Sometimes, I've found flights sold out on the operating carrier involved but were available as a code-share. Last month, I had to convince a client who prefers only to fly United that I had her confirmed on United, but the ticket said Lufthansa. She had a Lufthansa cleared waitlist on a San Francisco to Frankfurt flight operated by United. Inexplicably, United Airlines said they couldn't do the same.
I know it doesn't make a lot of sense, but then, what about the airline industry does?
There can be some other rare advantages, as well. There is an added advantage to booking a ticket that has a British Airways flight number but is operated by American Airlines. The client could get free seat assignments, as AA doesn't yet charge for all preassigned seats. British Airways does, excepting with preferred agencies.
These issues with buying a ticket on flights flown by American but sold by British Airways are the usual code-share ones; passengers have to follow the rules of the ticketing carrier. Unknown to passengers is the fact that often the rules extend beyond purchasing a ticket. If there's a problem with luggage, passengers can get into the run-around where British Airways says, "We didn't make a mistake," and American says, "It's not our ticket."
Plus, if passengers cancel a code-share ticket and reuse it, it must be used on flights operated by the ticketing carrier or other codeshare partners on specific routes. In this example, if this passenger cancels their flight, the ticket could be used for future British Airways flights or BA code-share flights. It cannot be used for a flight to Latin America, the Caribbean or on domestic US flights, which can be done with standard AA tickets.
Some frequent flier miles differences come into play.
A code-share ticket, depending on the class of service, may not get the full mileage credit. Double-check if frequent flier mileage is an issue.
The only certain thing about the airline industry is that it changes faster than we can write about it. That means both consumers and travel agents need to be careful in making sure what airline is being booked. But yes, in some rare cases, there can be some good things about code shares.
---
READ ALSO:
Senators reintroduce legislation to ground skyrocketing extra fees
President Biden calls for a Junk Fee Prevention Act including extra airline fees
---
Janice Hough is a California-based travel agent a travel blogger and a part-time comedy writer. A frequent flier herself, she's been doing battle with airlines, hotels, and other travel companies for over three decades. Besides writing for Travelers United, Janice has a humor blog at Leftcoastsportsbabe.com (Warning, the political and sports humor therein does not represent the views of anyone but herself.)