---
A recent survey found that if you really want to save money, you need to book with sites that offer "mystery deals."
---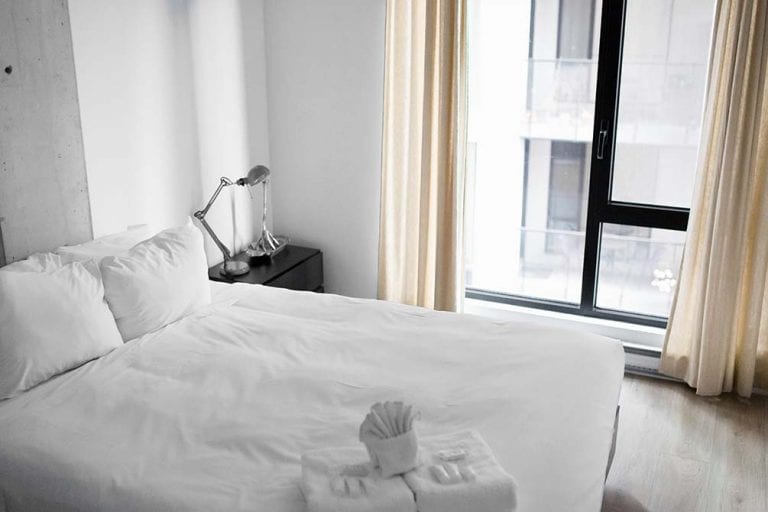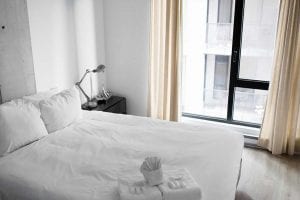 Dozens of travel websites promise best hotel deals and discounts, but can a few clicks on these sites really save you money? Checkbook.org, an independent non-profit consumer group, decided to find out.
Checkbook's researchers analyzed more than 3,500 hotel rates on 18 different online travel agencies, plus hotel websites. They requested rates for stays of one night, three nights and seven nights in 46 U.S. cities and 12 foreign ones.
"Most booking options offered the same price for the same room," Checkbook's Executive Editor Kevin Brasler told NBC News BETTER. "We were rarely offered a different price across any of these different booking sites or even from the hotel. We just found the same price offered over and over and over again."
Except for a handful of specialty websites, there was "very little price variation" among most of the options. Checkbook's researchers were offered the prevailing rate 85 percent of the time.
When rates did vary, the savings was typically less than $10 a night.
READ ALSO: When is a best-room-rate a scam? Plus, more hotel lies
Where is the competition? Room rates all seem the same.
I noticed this price parity when looking for a room at the Sheraton Syracuse University Hotel and Conference Center in September. My subsequent search on Kayak resulted in the same price, $270 a night, on Kayak and nine other sites: CheapTickets, Expedia, Hotels.com, Hotwire, TripAdvisor, Orbitz, Priceline, Travelocity, and Sheraton.
In its report, The Disappearing Hotel Bargain, Checkbook criticizes travel websites for misleading consumers with steep discounts based on "regular rates" that hotels seldom charge.
"They're listing a price, crossing it out, and hyping a lower price — and often adding warnings like 'Only two rooms left!' or '19 other travelers are looking at this deal!' Because the advertised higher price doesn't represent a prevailing rate in fact, the lower price is the prevailing rate. It's available everywhere — we believe these tactics are deceptive," Brasler said. "There's no rush anyway. In our research, we found rates tend to go down the longer we waited to book."
What's going on here?
Most of the well-known online travel agencies are owned by just two companies: Expedia (Expedia, Orbitz, Travelocity, Hotels.com, Hotwire) and Booking Holdings, formerly Priceline Group (Agoda, Booking.com, Kayak, Priceline).
Checkbook believes this lack of competition hurts consumers. Expedia and Booking Holdings disagree. They say they are simply online marketers who display prices set by the hotels.
Representatives from both companies told NBC News BETTER that many hotel chains require parity agreements that prohibit them from undercutting the rate set by the hotel.
"We don't set the prices; they set the prices," said Leslie Cafferty, senior vice president of communications at Booking Holdings. "But the agreement is that they'll list the same price wherever they list it. So, if they list the room at $100 a night on their website, then they will list it at $100 on our website."
Dave McNamee, Expedia's director of communications, offered a similar sentiment. "The value we offer our customers is matching travelers with the best hotel for their needs at the best price available for us to offer," McNamee said in a statement.
Expedia suggested Checkbook found minimal price variation because they only looked at the base rates set by the hotels. They did not log in to take advantage of the deals offered to members.
ALSO ON TRAVELERS UNITED: 18 tips to improve your hotel personal security
"It is incredibly easy for travelers to save up to 10 percent or more on over 175,000 participating hotels just by simply signing up and logging in to Expedia.com," McNamee told NBC News BETTER.
Checkbook's Brasler told us they did not include these membership discounts in their analysis. However, they did check what each site offered as "unlockable" rates — not otherwise available when searching the internet.
Features photo by Andrew Neel on Unsplash. Originally published on NBCNews.com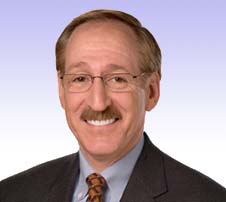 ConsumerMan Herb Weisbaum is one of America's top consumer experts. He's been helping consumers for more than 35 years. Herb's Emmy award-winning television reports have exposed everything from quack medications to bogus investments. Herb covers the consumer beat for NBC News Digital. His stories on NBCNews.com warn readers about scams, bad deals, dangerous products and false advertising. You'll find those stories posted on the ConsumerMan website for easy reference. He's also the Consumer Reporter at KOMO Radio in Seattle.