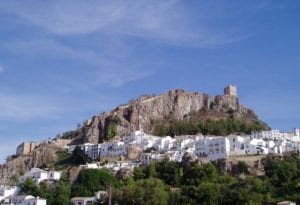 Today we look at how towns surrounding medieval castles can serve as an antivirus fortress. Another story provides a list of countries that have travel restrictions. This New York Times story will be updated as the facts change. And finally, we try to answer the question about when it will be safe to travel.
Zahara de la Sierra and coronavirus: The town that became an antivirus fortress
Did you ever wonder why some towns are built on high hilltops far from the surrounding country? Back in the medieval times, it was for protection from the Christians and then from the Moors. Then, in the early 1800s, the French attacked and these defensive towns served a wonderful purpose as protection from the marauding French troops. Today, they are easy to close and isolate. What made them excellent fortress towns from armies, is also making them a good antivirus fortress. The story is interesting and effective for the town's citizens.
On March 14, Zahara cut itself off from the outside world as a dangerous coronavirus spread its tentacles across Spain. The mayor, 40-year-old Santiago Galván, decided to block all but one of the town's five entrances. Galván acted the day that Spain's "state of alarm" came into force.

Since then, the country has recorded more than 100,000 cases and 10,000 deaths, according to Johns Hopkins University figures. In Zahara, however, there has not been a single recorded case of Covid-19 among its 1,400 inhabitants. "It has been more than two weeks, and I think that's a good sign," Galván told CNN.
Coronavirus travel restrictions across the globe
Here is a list of travel restrictions across the planet. This list of countries that have restricted travel, pulled from official government reports and the United States State Department, will be updated as new measures are announced. The list is organized by continents and the Americas.
Here is a sample of the United States information:
The State Department on March 19 raised its global travel advisory to a Level 4, a recommendation — not a requirement — that United States citizens either remain in place or return home. This is the agency's top warning.

On March 20, the White House Coronavirus Task Force said it was closing the border with Mexico to any nonessential travel, beginning March 21. The measure came days after President Trump announced that the United States and Canada were closing their border by mutual decision. The border with Canada closed on March 21.

As of March 13, all American citizens and legal permanent residents who have been in high-risk areas and return to the United States are required to fly to one of … 13 airports:
READ ALSO ON THE TRAVELERS UNITED BLOG:
Join Travelers United and get VPN for secure WiFi
Unanswered questions about the COVID-19 travel world
Planning for life after coronavirus: When will we know it's safe to travel again?
Here's a $570 billion question: When is it safe to travel again?
According to USA Today, "When the experts say so, that's when. But figuring out who those experts are during the coronavirus crisis may be as difficult as finding a vaccine."
First, look for an OK from all three of these organizations — the State Department, the Centers for Disease Control, and the World Health Organization. Then, nervous Nellie's can also wait for an OK from Canada and the UK.
Other signs that it will be safe to travel. Click here for more.
Schools and businesses reopen. When classes resume and you can sit down in restaurants again, things are returning to normal and it may be safe to travel. China has already done that and at the time of this writing, Italy was scheduled to reopen its institutions in early April. "Once all these things are in place life should resume normally and travel will be safe again," says Chantelle Kern, CEO of The Italian On Tour, a boutique Canadian tour operator.

Your travel agent will book the trip. Travel advisors will do almost anything for you, but more than anything they want you to come home alive. "The health and safety of our clients is our biggest concern," says Betsy Ballco, founder of Euro Travel Coach.

When you can buy travel insurance. Many travel insurance companies stopped selling policies after the outbreak. Some added new restrictions, especially on "cancel for any reason" policies. "That's the canary in the coal mine," says Phil Sylvester, a spokesman for World Nomads, a travel insurance company. When travel insurance providers resume allowing the purchase of policies, it means it's safe to travel.
Lesamourai at English Wikipedia.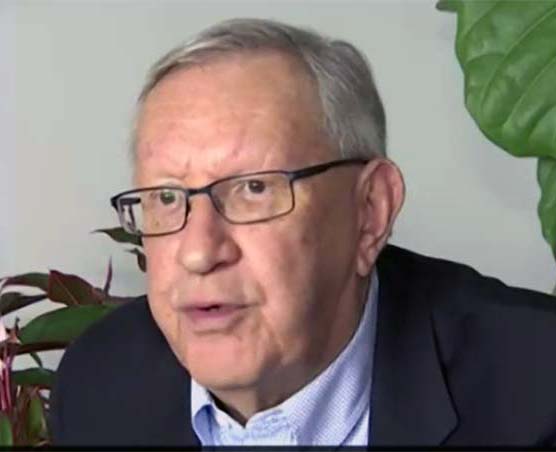 Charlie Leocha is the President of Travelers United. He has been working in Washington, DC, for the past 11 years with Congress, the Department of Transportation and industry stakeholders on travel issues. He was the first consumer representative to the Advisory Committee for Aviation Consumer Protections appointed by the Secretary of Transportation from 2012 through 2018.