Finally, because of competition and world events, airfares are dropping. International airfares are falling dramatically. During the coming post-Labor Day period and winter, airfares are starting to fall to where they used to be half a decade ago. Politics, terrorism, and competition are driving prices down, where market forces and cheap jet fuel didn't manage.
The summer certainly didn't start out this way.
This summer I purchased tickets from Boston to Pamplona, Spain, to fly in July. Though fuel prices are at a 10-year low, the airfares for the two tickets were at an all-time high, or close to it, by my reckoning. I paid more than $1,800 for each coach ticket, with $45 for an aisle seat in each direction on Iberia.
While I was in Europe after terrorism acts in Nice, France, and after the surprising Brexit vote in the UK, the cracks in the major airlines' airfares began. Low fare airlines like Norwegian, Wow, and Air Berlin began to get traction. And, the big airline alliances — dominated by American, Delta and United — began to drop airfares as well, especially for the post Labor Day period.
Upon checking on airfares for mid-October from Boston to Madrid, I found they range from the mid-$600 to $1,100 range, for the most part. That is a far cry from the summer high of $1,800.
When checking airfares from New York to Paris, or New York to London, the prices drop even more because of the magic of competition — lots of it. On the New York to London route, even the major alliances are charging round-trip airfares of about $800 in mid-October, and in the $700s during early December. On the New York to Paris route, October airfares on the majors are about $1,000 and, during December, as low as $700.
All the while the super discount airlines like Icelandair, Wow, Norwegian and even Aer Lingus are listing prices ranging from $570 to $700, roundtrip.
Indeed, the international airfare worm has turned in favor of consumers.
When we look at domestic airfares, the picture is not as rosy. Airlines are claiming a 7.8 percent drop in domestic airfares, according to the LA Times. When measured against an almost 30 percent drop in the top cost to airlines — jet fuel — the drop is paltry. Plus, it only applies where there is robust competition in the system. Any air routes without competition have seen increases or no appreciable drop in airfares.
The average domestic airline ticket sold in the first three months of the year was $361, down 7.8 percent from the first quarter of 2015, according to the latest data from the U.S. Department of Transportation's Bureau of Transportation Statistics.
A CBS story that looked at both major airline alliance airlines and low-cost airlines claimed that the overall drop in late summer airfares was 17 percent.
"I think you'll see airlines have lower profits than they would have expected for the back half of the year and for 2017," said Josh Marks, an airline consultant. "The major carriers are seeing a lot of competition on routes, particularly in leisure markets where they had a significant market share before. We've now seen growth by ultra-low cost carriers that are really offering rock bottom fares."
Travel Weekly notes that low-cost carriers in the US are keeping prices low where they compete with the major airlines.
These are small carriers. Spirit will have just over 60 aircraft by the beginning of 2015. It packs its passengers onto A319s, 320s and 321s in a tight, 28-inch seat pitch configuration (although it does offer roomier Big Front Seats in a 2-by-2 seating configuration with extra legroom). It has big ambitions, planning to add 15 planes in 2015 and 16 more in 2016. By the end of 2021, it wants to be flying a total of 144 planes.

Frontier has just over 50 aircraft, all A320s and A319s, and [airline analyst] Robert Mann described it as an agile airline in terms of its ability to reposition planes to improve fleet utilization.
The Bottom Line: Competition is starting to force domestic and international airfares down. In the US the price drops are not as dramatic as those overseas. However limited, airfares are slowly dropping (not plummeting, like the cost of jet fuel during the past 12 months). Internationally, bargains abound — low cost competition is stronger than ever, political uncertainty is holding back business trips, and terrorism is making leisure travelers less certain about that vacation to see Europe's major cities.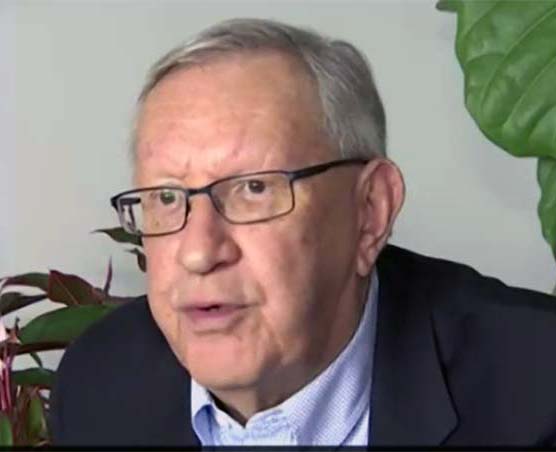 Charlie Leocha is the President of Travelers United. He has been working in Washington, DC, for the past 12 years with Congress, the Department of Transportation, and industry stakeholders on travel issues. He was the first consumer representative to the Advisory Committee for Aviation Consumer Protections appointed by the Secretary of Transportation from 2012 through 2018.