This weekend we look at Delta's schedule changes to Europe in conjunction with their Skyteam partner Air France-KLM. A frequent business traveler discusses his big travel gripes. Finally, AA improves its service after a horrible two weeks of cancellations and maintenance issues.

Delta trimming nonstops to Europe
Delta announced that it will cut several non-stops to European cities, replacing them with connecting flights through its Skyteam alliance partner hub in Paris. This is a consequence of the limited competition that antitrust immunity now provides. Though the promise of increased access to worldwide destinations was promised, reality is showing fewer non-stop flights and much less competition on routes.
Delta Air Lines is cutting back on nonstop flights to cities like Milan, Italy, and Barcelona, Spain, and depending more on connecting passengers through Paris, where its joint venture partner Air France has a major hub.

The move means travelers who once could fly nonstop to some European cities may have a connection as Delta shuffles its flight schedule around to adjust to difficult economic conditions.

Delta announced it is adding a second Atlanta-Paris flight starting March 30. Air France also has two daily Atlanta-Paris flights.
My 6 biggest complaints about business travel
A business traveler gets a chance to sound off in the New York Times. From electrical outlets to lounges to seat recline, here are his gripes. I can think of a lot more.
Although TerraCycle still has less than $20 million a year in annual revenue, it operates in 21 countries now. That means that my intense domestic travel — Minneapolis to Racine, Wisconsin, to Chicago — has morphed into intense global travel — Newark to Bogotá, Colombia, to Tel Aviv.

No matter how you do it, travel is a strain — made worse, I believe, because airlines seem to have a hard time with customer service. Maybe it's just because there are always so many exhausted travelers complaining. Or maybe it's something more systemic. Who knows? But I continue to believe there are some easy fixes that airlines could make. Here are my top six.
American Airlines service improving
After a catastrophic several weeks of flight delays and cancellations, seats falling out of planes (well, not falling our the doors of aircraft; but, out of the tracks and fasteners that hold them in place in airplanes) and reservation cancellations, AA seems to be improving.
American said in the memo Thursday that it has seen a 16 percent increase in its punctuality in the first nine days of October, and it has reduced its cancellations by 27 percent.

FlightStats.com data indicate that American is turning the corner. On Tuesday, for instance, 66 percent of its flights arrived on time, defined as within 14 minutes of schedule. That compared with 81 percent for the entire U.S. industry. And American canceled 18 flights, or 1 percent of the total. On Wednesday, FlightStats said, 64.5 percent of American's flights arrived punctually, compared with 79 percent for the industry, and 11 flights were canceled, or 0.6 percent of the schedule.
From CBS News here is a clip from their news video that shows the AA seats tilted back and out of their tracks and unfastened.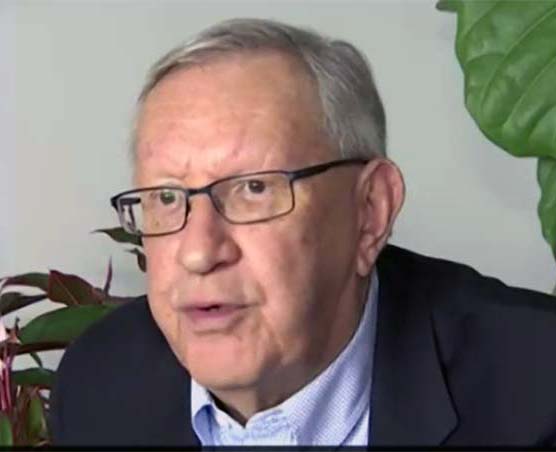 Charlie Leocha is the President of Travelers United. He has been working in Washington, DC, for the past 11 years with Congress, the Department of Transportation and industry stakeholders on travel issues. He was the first consumer representative to the Advisory Committee for Aviation Consumer Protections appointed by the Secretary of Transportation from 2012 through 2018.