---
A visit to Venice will be rewarding but limited 
---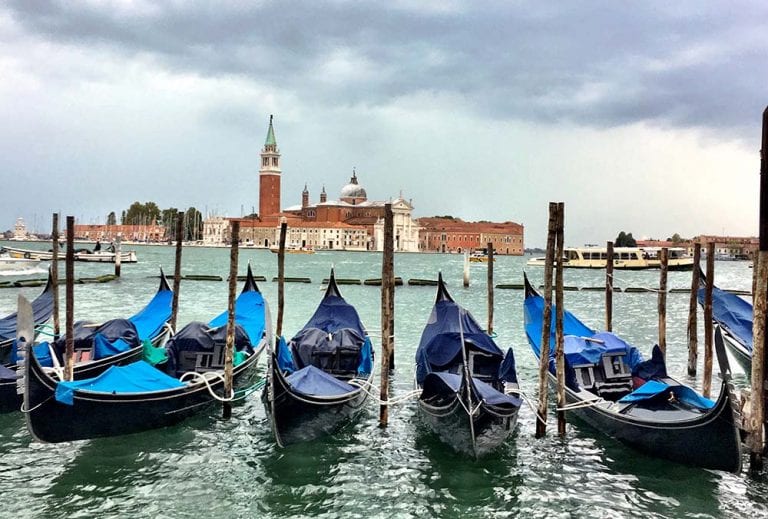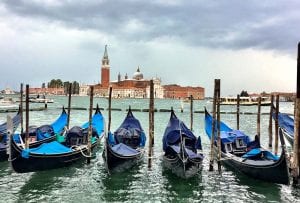 In a way, this post pains me. It pains me because Venice is not for the disabled. Other than the top sights such as at the Doge's Palace and St. Mark's, Venice for the disabled is laced with narrow walking streets and bridge after bridge. I am not wheelchair-bound, but I have a bad knee and after a week in Venice, the bridges wreaked havoc with my knees.
Among other myths of Venice is the issue of moving through this magical city as a disabled traveler or wheelchair-bound person. But Venice for the disabled can be done, with difficulty.
I had a wonderful conversation with a woman who was waiting for the Vaporetto at Rialto with me. She has two crutches and a bad leg and a painful knee. Her response when I asked her where she lived because of the difficulty getting around Venice was, "I am Venetian, I know how to avoid the bridges."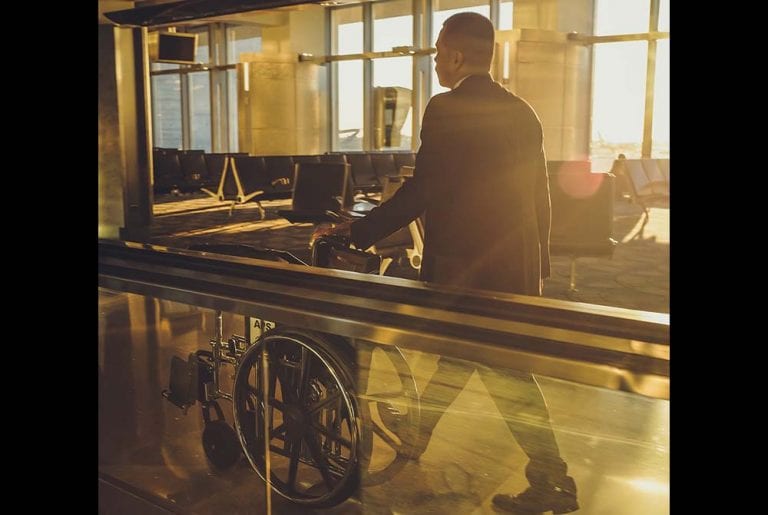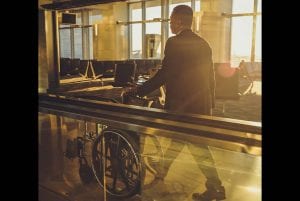 Her sparkling blue eyes seemed happy and she explained that locals can get a sort of subsidy to move to a more accessible place. That normally means living nearby a boat stop and a major campo. She also noted that the waterbus network worked well for her and that everyone would help her when she needed help.
I spoke with more than a dozen Venetians who were moving slowly with canes, sitting at caffés, or doing their shopping in a wheelchair. They all complained about the bridges, but admitted that they have learned how to remain mobile despite their physical disabilities. Plus, almost every person in a wheelchair had assistance. They all said that having a partner to help navigate Venice is a must.
A Venice for the disabled must — learn to move without crossing bridges.
During my recent month in Venice, I stayed next to the San Samuele boat stop. From there I knew that I could walk to Campo San Stefano without crossing a bridge. There were plenty of restaurants and shops nearby. The Vaporetto would take me to Rialto, Accademia, or San Marco in a few stops. Basically, Venice was open to me. Not all of it, but enough that I could enjoy life here — a Spritz in the evening, an ice cream, fine dining, and music.
About a decade ago, the city made a valiant effort to make major bridges accessible with motorized lifts. Unfortunately, the saltwater and dampness made these lifts break down regularly. Eventually, they were dismantled. Another recent effort to help with accessibility was the attachment of a disabled-persons people mover to the Calatrava bridge connecting Piazzale Roma and the train station. That experiment is currently on hold. Both the saltwater issues faced by previous attempts and weight issues with the bridge since it was not originally designed to have tracks attached to its side have sidelined the project.
READ ALSO: Great travel memories — pressed between the pages of my mind
Wheelchairs in Venice can access about 50 percent of the city (some claim 70 percent)
The mantra for wheelchairs in Venice travelers is to find a place that is flat, without cobblestones, and with accessible hotels. Venice for the disabled has all of that but with hundreds of bridges that block easy access.
Waterbuses that ply the Grand Canal from the bus/train stations to St. Mark's Square provide accessible travel. The boat's gatekeepers assist if you need help.
St. Mark's Church is accessible.
The Doge's Palace is accessible.
Many museums and churches have wheelchair availbility.
Be ready for delays when moving from neighborhood to neighborhood on boats, especially with connections.
The waterbuses can be very crowded. You may have to wait for the following boat.
There are no cobblestones in Venice. The paving stones are flat and easy to navigate. The entire city is flat.
Don't try to save money by staying on the mainland in Mestre or Padua.
"Accessible" hotels may have facilities at the hotels themselves. However, getting to the hotel may present an accessibility problem. Check ahead of time to make sure you can get to your "accessible" hotel.
The real magic of Venice is not found in its sights. It is found in the city itself.
The lady I met at the waterbus stop had those important words for me. She loves her city and believes it is magical. The lady told me, "The real beauty of Venice can be seen with a ride down the Grand Canal." She continued, "I, myself, still cannot believe this place exists and I cannot picture it being built today even with our advanced technology."
That being said, the following can be visited with good accessibility. This is in no way a complete overview of wheelchairs in Venice because far more of this magical city can be experienced.
• Visit St. Mark's Church and the Doge's Palace.
• Enjoy the expanse of the Zattere along the Giudecca Canal.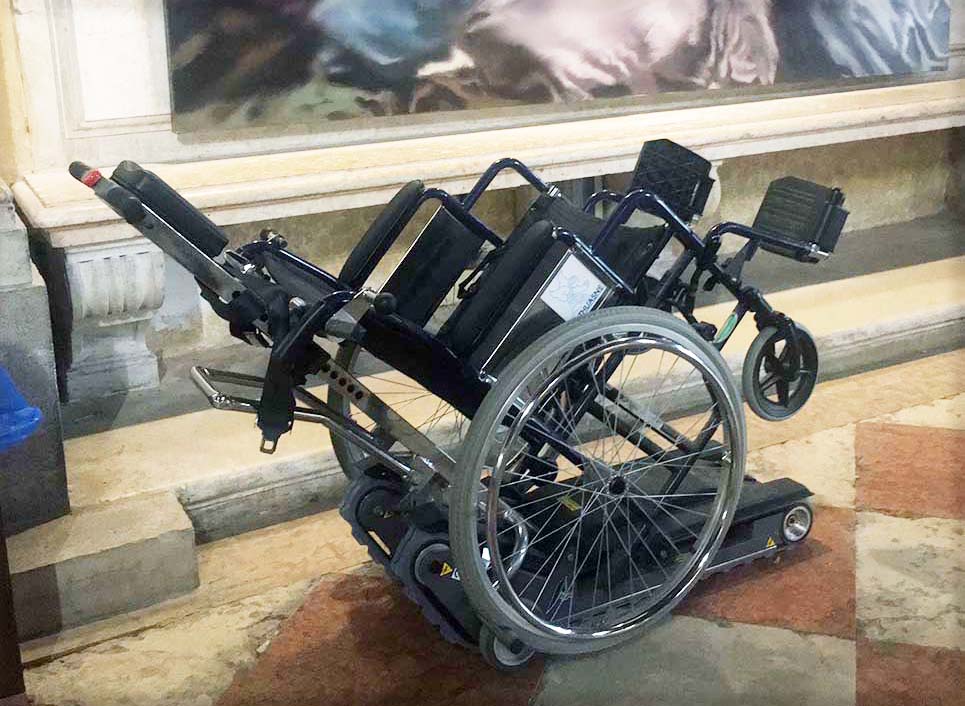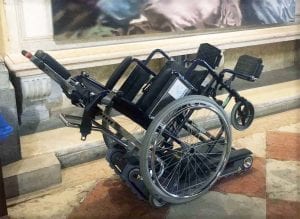 • From the Accademia the disabled in wheelchairs can move through about 70 percent of Dorsoduro. Wander down the San Trovarso canal, past floating vegetable markets, enjoy good Chichetti and wine, and see gondolas being built and repaired.
• Roll down the waterfront of Venice from St. Mark's Square to the gardens of the Biennale (the every-other-year international art show). The Biennale has electric carts to move the disabled and elderly through the pavilions.
• Have a wonderful meal on Zattere or along Via Garibaldi at the eastern end of town.
• A waterbus ride to the island of Giudecca provides wonderful meals with spectacular views of Venice across the cruise ship channel.
• From the San'Toma Vaporetto stop a person in a wheelchair can loop through the Frari Church and visit the Scuola San Rocco to see the Tintoretto exhibition. The Scuola S. Rocco has a special wheelchair that can climb stairs!
Venice is an experience whose beauty and uniqueness no traveler will ever forget. However, I have to confess, those using wheelchairs in Venice also will never forget the bridges.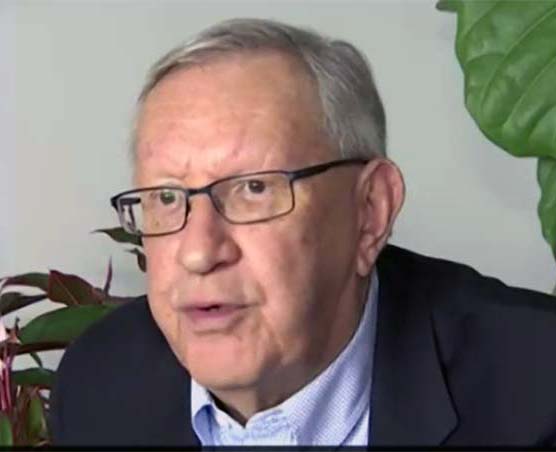 Charlie Leocha is the President of Travelers United. He has been working in Washington, DC, for the past 12 years with Congress, the Department of Transportation, and industry stakeholders on travel issues. He was the first consumer representative to the Advisory Committee for Aviation Consumer Protections appointed by the Secretary of Transportation from 2012 through 2018.