Let's face it, TSA's PreCheck program is an attempt to move back to the days before 9/11 of a simpler, easier, faster way through airport security. The goal, according to John Pistole, TSA Administrator, is to have more and more lanes devoted to PreCheck, so more customers can experience the expedited screening process.
The big difference today is that should a terrorist make it through the terrorist watch list they have skirted more than a dozen layers of security. In effect, TSA's actions are an acknowledgement that the real security checks are taking place prior to passengers getting to the airport.
Airport security checks are more for show and proof to the public that they are being protected by their government. These security checks also serve as an important cover-your-ass protection for elected officials who generously fund them.
As TSA has been publicizing its PreCheck program and selling it aggressively, it has also been shifting many passengers into these pre-check lanes from the normal whole-body-scanner lanes.
For the past six months stories have been popping up in the media about passengers getting something for nothing, being treated the same as those who have forked out money to get special treatment. PreCheck-enrolled passengers have been grousing and journalists have been spreading their gripes about how "unjust" this is and how it has been slowing down what should be a rapid pre-check experience when "rookies" are thrust into the no-liquids-out-of-the-bag, no-computers-out, no-shoes-off world of pre-check.
The attitude is that these passengers being whisked through the pre-check lanes without paying for the privilege is unfair to those who paid.
Soon those days of sending randomly selected passengers through pre-check will be over, according to TSA. Their sales pitch has been good enough to entice more and more passengers to pay. Plus, the terrorist watch list and no-fly list has been growing and is becoming trusted.
According to a report from the New York Times, TSA officials say that around 45 percent of all domestic travelers receive Pre-Check; enough to consider the program established and to dial back the number of non-enrolled passengers granted access to the quick-pass lanes.

In fact, the program reached a daily record in July with just more than 1 million of the 2.1 million passengers screened by the agency receiving PreCheck.

"We'll start pulling back on the number of people who we include on a random, managed-inclusion basis, because we want to, frankly, cater to those who have actually signed up, and who we have the highest confidence in because we know the most about them," John Pistole, TSA Administrator tells the Times.

That's probably a welcome change of pace for the 440,000 travelers who actually paid for the PreCheck perks, but routinely find their lines clogged by passengers without knowledge of fast lane etiquette.
These changes at TSA airport checkpoints don't come in a vacuum. Before TSA allows passengers into the program, they put through an individual security background check. This check, combined with the robust no-fly list and terrorist watch list, are the real keys to security.
Forty-seven thousand people were on the no-fly list in 2013, marking an all-time high that dwarfs the amount ever included during George W. Bush's presidency, according to an analysis of newly released classified documents published Tuesday by The Intercept. In addition, a "selectee list," used to pull out travelers for heightened scrutiny at airports and border crossings, has grown larger than 16,000 people, including 1,200 Americans.

The classified documents also show that 680,000 people are listed in a much larger Terrorist Screening Database that federal authorities share with local law enforcement, private contractors, and foreign governments.
The bottom line: Better background checks together with an expanded no-fly list, combined with more than half-a-million passengers signing up, and paying for, pre-check, is making it possible to scale back the temporary random pre-check programs that TSA has been operating. Then again, note that nothing in the federal government changes quickly. These changes will be gradually rolled out airport by airport.
[poll id="49″]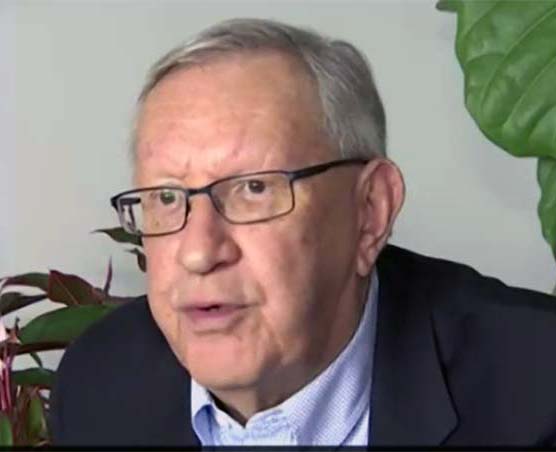 Charlie Leocha is the President of Travelers United. He has been working in Washington, DC, for the past 14 years with Congress, the Department of Transportation, and industry stakeholders on travel issues. He was the first consumer representative to the Advisory Committee for Aviation Consumer Protections appointed by the Secretary of Transportation from 2012 through 2018.