Discover Poznan, Poland, where the country was founded and cafés thrive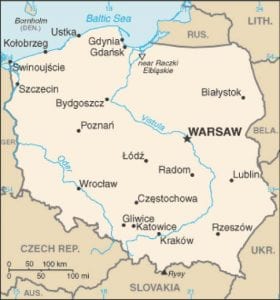 I love museums, walking tours and performances, but the best part of sightseeing is what comes after — the café. Wherever I travel, settling into a one-of-a-kind café is the crowning point of the day. On a bad-weather day in a far-away destination, a café-crawl, with numerous stops, is my best remedy to keep spirits afloat. My favorite place for a café-crawl is Poznan, Poland.
Poznan is a lesser-known Polish city and a hidden gem for café culture. It has something for everyone. Together with a friend, I recently made my fourth visit, and it just gets better. History-buffs, foodies and culture aficionados can all find an abundance of attractions in Poznan and nearby points of interest. It's a great travel value and Poznan is easy to reach via budget flights on Wizz Air, or by train from Warsaw or Berlin.
Starting where Poland originated
With a current population of about half a million, Poznan has long been a center for academic life, trade, and culture because of its history and strategic location. Poznan is the original capital of Poland, dating from the 9th century, and home to its first kings.
Start your exploration of Poznan at Cathedral Island, site of the original citadel and where the baptism of Poland in 966 paved the way to the wide adoption of Catholicism in the territories that became Poland. You can view the crypts of Poland's earliest kings in excavations under the Basilica of Peter and Paul.
After visiting the Cathedral you'll be ready for a café break. Head across the Cybina river via the footbridge hung with lover's locks. Straight ahead follow Srodka Street, replete with tempting cafés.
"It's like a fairy tale"
"Café central" is in the old town or Stare Miasto, once a walled Medieval city. The Old Market Square was laid out in 1253 and is the heart of Poznań, Poland. You'll find the spectacular Renaissance town hall dominating the square, alongside quaint merchants' houses, originally from the 16th century, and surrounded by bustling restaurants. Strolling through the old town I overhear an American tourist pushing a stroller saying, "It's like a fairy-tale." Exactly.
Entering the Old Market Square via Wielka Street, view the line of the old town walls in the cobblestones. Along the square and surrounding streets you'll find an endless array of cafés, each with unique décor and voluptuous pastries and other dishes.
Unleashed creativity in Poznan's best cafés
In my world coffee must be richly brewed and served in a cup and saucer. I've never been a grab-and-go imbiber. An inviting atmosphere is essential, and this is where I find Poznan's best cafés are exceptional. Their eye-popping interiors are pure seduction. Beyond the door, you enter a charmed world: a perfect grandma's parlor, a by-gone factory with steam-punk mural art, an evocative stage set.
On the market square I fell into conversation with 30-something Poznan native, Rafal. "What makes this place so special?" I asked. "We're well known for working hard and for doing things right," said Rafal. "Poznan has the highest employment rate in the country and we have a good university and technical colleges. We're proud of our history and people, and we like to share it. The wars and the communist regime tried to destroy our culture, but it only made us stronger."
I asked about his favorite cafés in town, and Rafal enthused, "There are so many, Café Levanda, Weranda, Lawka… I could go on. The interiors are always inviting, with fresh flowers, funky decorations, friendly staff, delicious coffees, teas, and cakes. And there's so much more," he mused. "Cafés are just the beginning."
"And the pastries and beverages?" I asked. "Try szarlotka (apple cake), or chruscik (angel's wings). It's winter now, so try these with mulled wine. You'll never leave Poznan! Beers from Poznan are amazing, too, and vary from weak pils to strong 14-percent dark rich beers! We have many small breweries."
A sampling of my favorite cafés
On Rafal's advice, I headed to Café Weranda and was not disappointed. Weranda is located only steps away from the magnificent Baroque basilica, Poznan Fara.  Stepping inside the café I was greeted by clouds of paper garlands drifting from the ceiling over the rustic interior. Of course, I ordered the apple cake.
The presentation was over-the-top. I received a warm wedge sprinkled with roasted hazelnuts, a generous dollop of whipped cream and a drizzle of chocolate. An orchid bloom tucked into the whole gorgeous creation formed the piéce de résistance. Later, I read some on-line reviews, and thoroughly agree with one five-star reviewer's comment: "This is a first-date café."
Walking to my hotel I stumbled upon the tiny Rzumskie Wakacje (Roman Holiday) café. During the day it's a small nondescript structure, whereas at night it radiates charm. The windows glow from the four candlelit tables and the walls are lined with books and retro cinema posters. I felt the vibe of a gathering place for poets and artists. On a late-night visit, the owners chatted us up as if we were old friends and served complimentary warm apple pastries with our coffee.
A wonderful budget dining discovery
Manekin, a budget traveler's dream, is a popular café and eatery found in several Polish cities. The queue of devoted customers on the curb didn't deter us and it was well worth the wait. Set in a former industrial space, the décor blends remnants of heavy machinery with silent-movie images. It's an improbable combination, but it works.
The menu is based almost entirely on crèpes, and these are not the delicate French variety. They are bursting with hearty main course fillings or oozing with opulent dessert concoctions of chocolate, berries and whipped cream. You can enjoy a feast for about 20 zloty (five dollars).
Day-trips for history buffs and café aficionados
Poznan, Poland, is a great jumping-off point for nearby historic destinations. Torun, a UNESCO World Heritage site, is a 1.5-hour bus ride from Poznan. Dating from the 8th century, Torun has deep historical roots and is the birthplace of Copernicus. The city is famous in Poland for having preserved its medieval town layout and many Gothic buildings. For the coffee connoisseur, Projekt Nano is the place to go. The vibe is cool and the brewing is taken to a precision art.
Gdansk is a must-see destination for history buffs, and only three hours north of Poznan by train. Plan to spend the night. The birthplace of the Solidarity Movement, and the site where World War II began, the city is steeped in history. After museum viewing – the European Solidarity Museum, the World War II Museum, and National Maritime Museum are all recommended – head for the cafés.
Café Drukarnia is for true aficionados. Name your brewing method – pour over, espresso, chemex, aeropress, French press — and it will be done to perfection. A hip coffee spot where you can pick up on trends in Polish design is Sztuka Wyboru. Located in an old Prussian barracks, the café acts as an art gallery, bookstore, design emporium and independent fashion shop.
And this is just the beginning. All of this reminiscing has me longing for a serious cuppa joe and trip number five to Poland!
Photos © Melinda Ojermark
READ ALSO ON TRAVELERS UNITED BLOG: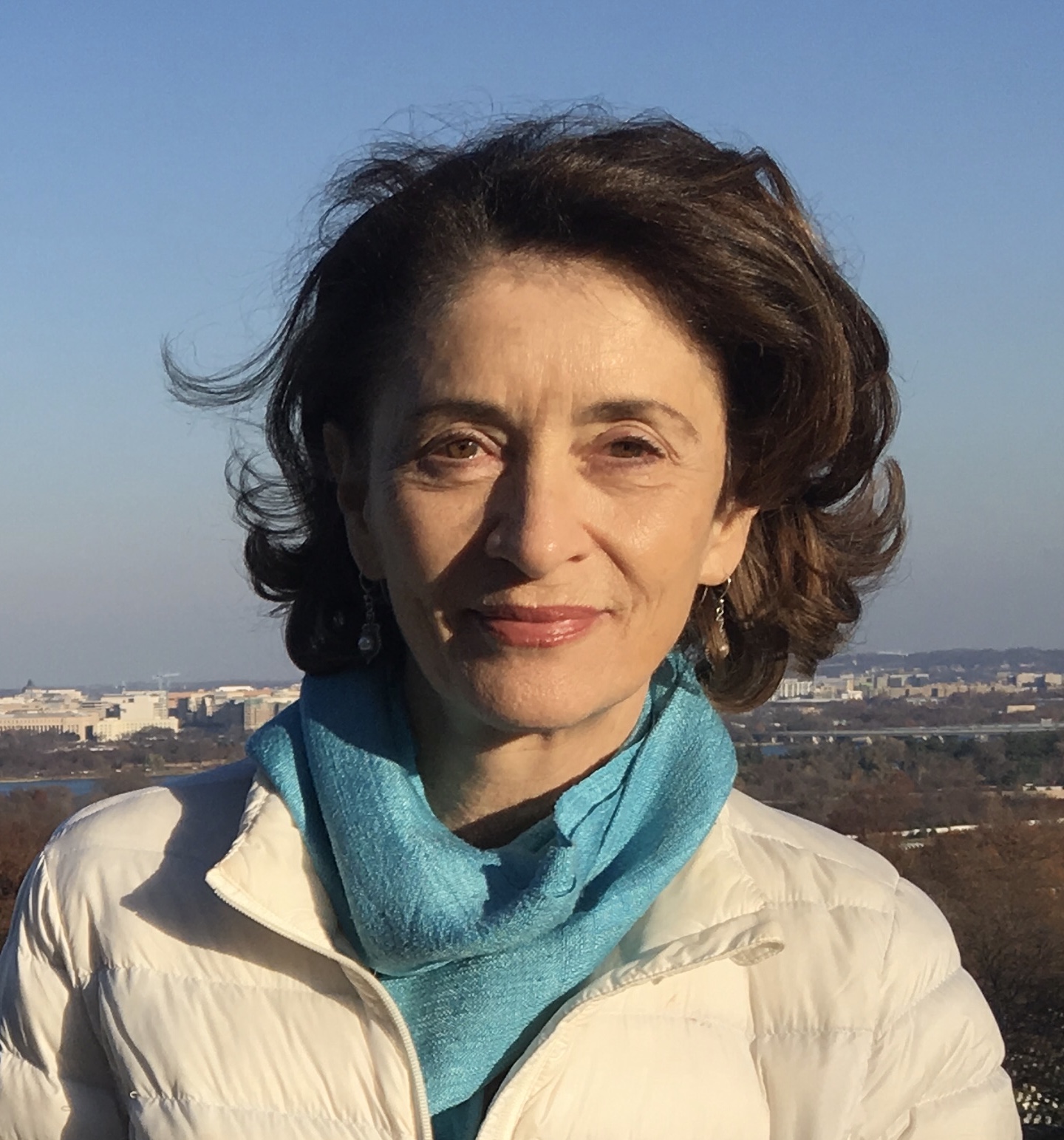 Melinda Ojermark is a global public health expert and has worked extensively in health communications.  As a career international development professional, she has lived in nine countries in Europe, Africa and Asia, bringing a unique perspective to her subject matter.  Melinda has not only been there, she's lived there.  She's based in Washington, DC.