---
One man's system for packing light 
---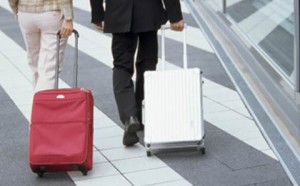 Every traveler has his or her own methods of packing light. Rules for deciding what and how many bags to pack vary for different types of trips. Packing light is a mantra for many, whether it's to avoid airline bag fees or simply to not have to carry around so much weight. This is especially true if they won't be spending the night in the same place for most of the trip. Plus, there are many good reasons for packing light. The price of doing laundry mid-trip is often worth it to not have to carry so many clothes.
Even with cheap airline tickets, for the most part, the baggage fees have remained remarkably steady. Flying with a reduced packing list can save at least $70 on round-trip baggage fees and more if passengers were planning on checking more than one bag.
I can pack for two weeks with only carryon baggage when traveling by train or plane
I've gotten to the point where when packing light I can do a trip of up to five days with just a rollaboard. It is small enough to meet most airlines' definition of a "personal item" (able to fit under an airline seat). I can be away for up to two weeks with a rollaboard whose size is within most airlines' maximum tolerance for a carry-on.  A small backpack or shoulder bag counts as a personal item. It's only for trips of more than two weeks that I feel I may need a larger bag that would require being checked on a flight.
When I fly, I prefer to carry everything on. Of course, packing light is still my rule when I travel by train. I only bring one carry-on-sized suitcase. A small backpack or shoulder bag is just the right size to be manageable to carry onto a train. Then the bags can be stowed in the overhead luggage rack or under the bed in a sleeping car compartment. I use the unused bed if I'm traveling alone in a compartment with two bunk beds.
I plan to wear my underwear, T-shirts, and socks once a day. Then I improvise.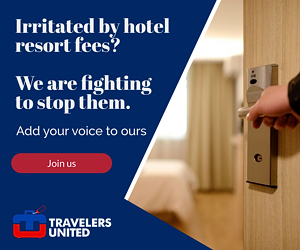 I pack with the intention of wearing each pair of underwear, a T-shirt and a pair of socks once a day. I recycle overshirts, pants, and outerwear so that I wear each pair three to four days over the course of the trip. Wearing the same pair of pajamas two to three nights in a row works for me.
One packing technique my grandmother taught me has really helped me to fit as much into a suitcase as possible. Most suitcases these days have collapsible handles that create two ridges in the middle of the base of the interior. Put smaller clothing (undergarments, socks, T-shirts) in first and fold them so that they fit into the spaces between the handle ridges. They take up almost no room. Then layer larger garments on top of them.
---
READ ALSO: How to have clean clothes while traveling
---
A suitcase unzips into two roughly equally sized halves. I've found it helpful to put tops (shirts, sweaters, jackets) along with underwear in one half. Then I pack the bottoms (pants, shorts, etc.) plus socks in the other half. That simplifies the packing and unpacking process. Use any separate zippered compartment for a swimsuit or any particularly delicate article of clothing. Store papers and various small souvenirs in such compartments.
Your shoulder bag or backpack is essential
When carrying a rollaboard, it is essential to have a shoulder bag or backpack. A strap on the back of the backpack or shoulder bag will allow it to be strapped to the rollaboard's handle. That way the extra piece of luggage can lie atop the rollaboard and be rolled along. I learned quickly that carrying the backpack or shoulder bag separately can add lots of strain on your shoulder and back muscles.
I keep all my electronics (including chargers) and reading material in my smaller "personal item" bag. My toiletry kit (a fold-out kit that has three compartments) has room for liquids. I almost never need carry liquids in excess of the TSA's "3-1-1" limit. I put all these in my toiletry kit. In the last four years, TSA has not asked me to separate my liquids into their own clear plastic bag, even when I'm not in the PreCheck lane. (Of course, when traveling by train or bus, passengers don't have to worry about liquid restrictions.)
Don't forget to tag each bag with name, address, phone number, and email address. Never assume that it'll be fine if they don't plan to let a particular article leave their side throughout a trip. If traveling outside the US, be sure to put +1 before the phone number and add "UNITED STATES" below the mailing address.
A multi-pocket vest can help as well
I also own a multi-pocketed travel vest made by SCOTTeVEST (other manufacturers make similar products), which has room for a water bottle, a small camera, two smartphones, glasses and other small effects, a hat and gloves, papers, and an RFID-protective pocket for a passport. I prefer to carry my passport on my person rather than in a piece of luggage.
In general, the more efficiently one packs their luggage, the less time they will have to spend unpacking and repacking. This gives them more time to enjoy their destination. It also means less strain on their arms, shoulders, and back. The overall enjoyment of the trip will be greater.
---
CHECK OUT THIS STORY AS WELL: Are Travel Agents only for Rich People
---
Featured photo by Tomáš Gal on Unsplash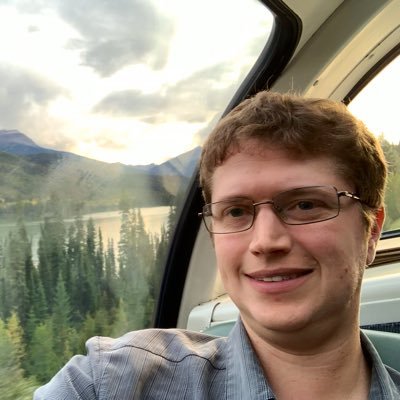 I am a writer, researcher, multimedia communications professional, and photo/videographer.
I am focused on achieving sustainable economic development and human-scaled communities through a robust multi-modal transportation system centered around a network of high-performance local, regional, and inter-regional passenger trains and frequent and reliable rail transit (streetcars, light rail, commuter rail and subways/metros).