---
Southwest had an operations meltdown during widespread winter storms and the FAA canceled all flights when their IT system malfunctioned.
---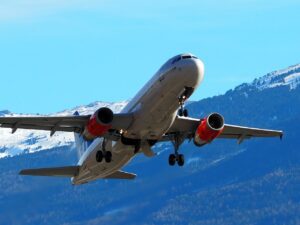 The Southwest Airlines meltdown in late 2022 is already legendary. The blame game will continue for months. Some travelers also search for reimbursement, not to mention their luggage. Unfortunately, what travelers can never get back are their lost vacations and holiday visits.
Southwest claims to be working on ensuring their fiasco doesn't happen again. And perhaps they will succeed. But more travel agents will eventually be needed as the aviation marketing landscape gets more complex.
But even as I was writing and editing this post, the next widespread travel mess turned out to be a Federal Aviation Administration (FAA) technology problem. Who knows what the next will be? Computer failures, weather, strikes, crew illnesses… all of these and other causes can ground an airline, or bring their flights to a near halt.  And since the entire travel industry is stretched as far as staffing, carriers don't have the personnel available to help travelers find alternatives.
The people who CAN help, however, are travel agents.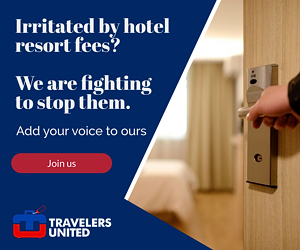 Many travelers don't think travel agents exist, especially for booking airline tickets.
(Brief digression:  In fact, President Obama once said in an offhand manner, "Who uses a travel agent anymore?" Curiously enough, I had a client a few months afterward trying to get to a small event in Chicago with Barack, where her flight was canceled. I managed to get her there even though United claimed it wasn't possible until the next day. I asked her to make sure she tells the President a travel agent is the only reason she made it. She said she did!)
Travel agents, written off more times than I can count, are still working harder than ever.
When flights get canceled, we have reservation systems, many accessible from home or used by home-based agents, and the ability to look for alternatives, with almost all airlines.  A good agent also might be able to come up with alternatives. Flight from Milwaukee canceled; can you fly from Chicago?  Flight from Philadelphia canceled; can you fly from DC or New York? We can also come up with other ideas, like maybe a one-way rental car to drive, if necessary.
I don't book Southwest much but I have found people who were flying Southwest new tickets on different airlines. And with the FAA computer meltdown, I got a client rebooked quickly, while American Airlines was still sending text messages to him. Their messages pleaded, "We are working to rebook you and will send an update soon," (uh, not exactly). Then I called our American sales office and they adjusted the ticket.
Travel crises can happen at any time.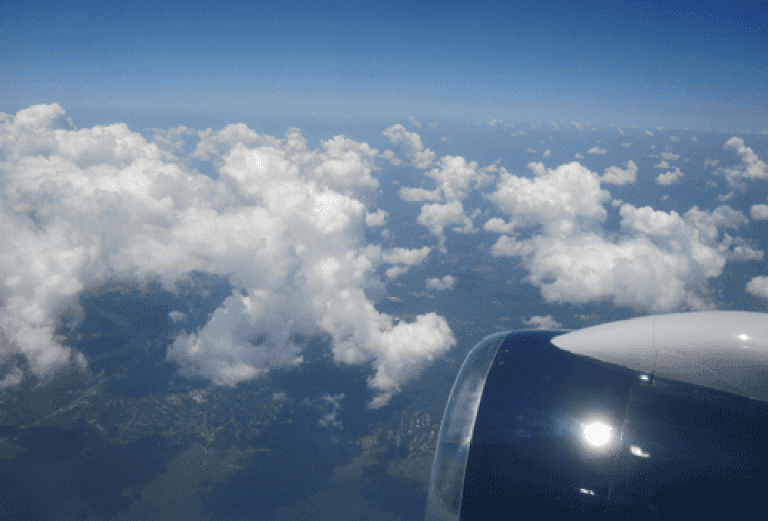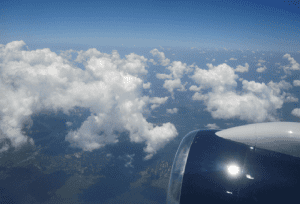 For more proof that crises can happen to any airline at any time, United canceled all flights starting January 30 from Chicago to Delhi over airspace issues connected to Russia's war against Ukraine on the same night as the FAA issue. Without backup protection. And Chicago-Delhi flights were already almost sold out because of earlier cancellations of the San Francisco-Delhi flights for the same reason. I was able to rebook four people quickly via Newark before THOSE flights sold out.
As with today at American Airlines, many agents have access to preferred airline phone numbers (while they don't always work) where hold times will take less time. Reservations/sales agents with more power service these lines. Last winter, when Delta Airlines had five-hour or more hold times, our sales office was still overwhelmed, but the hold times were more in the one-to-two-hour range.
Hiring and training are problems for most travel agencies. 
The biggest problem, however, is that most agencies I know are hiring. Back when I started in the business, community colleges had travel agent training problems. And airlines paid to send travel agents to training programs to learn their GDS reservations systems. I spent a few weeks over the years at "Sabre Camp." This was a training center run by American Airlines near DFW Airport, with rooms, a cafeteria, and even a bar. (They also trained flight attendants there.) United, as I remember, had Apollo classes in San Francisco.
Training is different these days. Airlines no longer spend the money, and some GDS systems are more user-friendly than the original. Plus, there's the Internet for near-instant research, alhough it's not as simple as setting someone down at a computer and telling them to book flights. Most of the best travel agents have the benefit of experience.
New agents can be trained. It just takes some time and money. Congress can help by examining funding this year as they allocate money for the FAA.
The airline industry should create online lessons or compensate experienced agents for training and mentoring novices. If DOT and Congress want to invest money in the problem, that money to train travel agents could be part of the solution.
Perhaps Congress could ask airlines to contribute to training costs for travel agencies. Most airlines cut compensation/commission to agents 20 years ago. While there are some preferred agency deals and programs, in general, agents work for free or for clients as far as airlines are concerned, especially on tickets within the US.
And many, if not most, agents I know now are overwhelmed, especially anyone competent. In the decades I've been in the business, I can't remember a time when more agents tell me they're turning down business. One longtime agent told me, "I've been turning down perceived problem clients for years, but now I'm turning away good business."  We all get unsolicited job offers, and agencies often offer employees incentives to recruit.

Government assistance for investing in training new travel agents, especially in booking airline tickets, would mean more humans available to help in the next crisis, no matter which airline or computer system it happens to. But the one thing we know for sure, more travel crises WILL happen.
---
READ ALSO:
Follow the M.L. King Day of Service with a great tour of civil rights landmarks
Considering driving vs. flying — is it better to drive or fly?
---
Janice Hough is a California-based travel agent a travel blogger and a part-time comedy writer. A frequent flier herself, she's been doing battle with airlines, hotels, and other travel companies for over three decades. Besides writing for Travelers United, Janice has a humor blog at Leftcoastsportsbabe.com (Warning, the political and sports humor therein does not represent the views of anyone but herself.)