If you're a US citizen or resident, traveling in the U.S., and your government issued photo ID, is lost or stolen, or worse, if you're in a foreign country and your passport is lost or stolen, you don't have to panic. Your fate won't be the same as Charlie's in the Kingston Trio's song, "The Man Who Never Returned."
When your driver's license goes missing, immediately filed a police report. The police faxed her a copy of the report. She went to the airport and presented the police report to the TSA agent at the entrance to security. Seeing the report, the TSA agent asked if she had a Costco Card. She did. She caught a break, but you can't depend every TSA Officer will accept it. The Costco card has its member's photo embedded in the card. She got through security and flew home.
Most of us don't have some kind of second photo ID when we travel, but we still can get through TSA security when traveling in the US if our government issued photo ID has been lost or stolen.
Adult passengers (18 and over) are required to show a US federal or state-issued photo ID … in order to be allowed to go through the checkpoint and onto their flight.

Passengers who do not or cannot present an acceptable ID will have to provide information to the TSA Officer performing Travel Document Checking duties in order to verify their identity. Passengers who are cleared through this process may be subject to additional screening. Passengers whose identity cannot be verified by TSA may not be allowed to enter the screening checkpoint or onto an airplane.
How can you ensure, to the extent possible, you'll be able to fly home, if your photo ID, and especially if all your IDs, are lost or stolen while traveling?
It takes preparation and common sense.
Before you leave, make three color copies of the front and back of your government issued photo ID. Leave one at home, give one to a friend, and take one with you. Keep the one you take with you separate from your actual photo ID. I usually travel with it in my carry-on, then leave it in the room or hotel safe when not in transit. The one at your friend's is in case your copy disappears, and the one at home so someone could retrieve it, in case your friend isn't available. If your copy is missing, you can have the others faxed or "over-nighted" to you.
File a police report. You want to prove to TSA you can't produce your photo ID. You'll need a copy of the report to show TSA at the airport.
At the airport, with the police report and the color copy of your photo ID, it's highly likely TSA will accept the two as acceptable identity verification. They might put you through some secondary screening, but you should be able to fly.
If you're out of the country, and your U.S. passport is lost or stolen, again, don't panic. You'll be fine using common sense and a little preparation.
As I suggested when flying domestically, when flying abroad, make three color copies of your passport. I copy the front and back covers, the inside front cover with my photo, the signature page, and any pages with a visa obtained in advance, entered into my passport. Keep one copy with you, separate from your passport. Leave one with a friend, and one at home.
Electronic Tip:
In addition to paper color copies of my photo ID and Passport, when I travel, I store a complete set of all my travel documents online, including: scans of my photo ID, Passport, credit cards and all other important items in my wallet, reservations, health documents, etc. I store them in pdf files (Adobe Acrobat) which I password protect. There are paid services which will store them for you, or you could use free services like Google Docs, or even email them to yourself.

When you realize your passport is stolen or is missing, contact the nearest U.S. consulate or embassy. Speak to a representative in the American Citizens Service department of the Consular Section. Tell them your U.S. passport was lost or stolen. They will give you instructions for obtaining new passport photos and completing the passport replacement process.
File a local police report. While it might not be required, generally, a police report is helpful when replacing your passport.
It's possible the consulate or embassy may want you to have someone confirm your identity. Contact a friend or relative in the US, that they might be needed to help you identify yourself for the State Department.
At the embassy, bring the police report and your copy of your passport to prove your identity. The passport copy will also provide your passport number and other important data. You'll fill out Form DS-64 to officially report you passport lost or stolen, and Form DS-11, Application for a U.S. Passport.
Once the forms are complete, and your identity verified, the embassy or consulate will provide you with a replacement passport.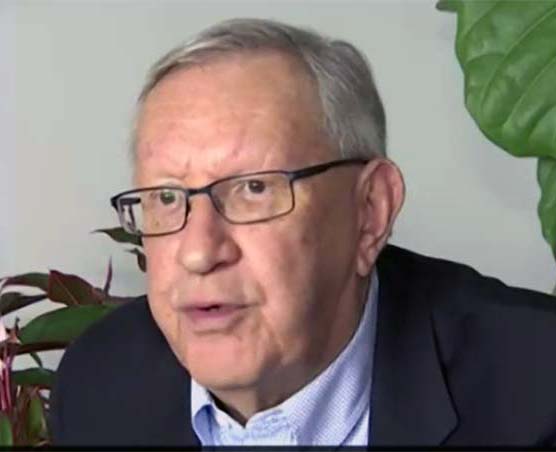 Charlie Leocha is the President of Travelers United. He has been working in Washington, DC, for the past 14 years with Congress, the Department of Transportation, and industry stakeholders on travel issues. He was the first consumer representative to the Advisory Committee for Aviation Consumer Protections appointed by the Secretary of Transportation from 2012 through 2018.