---
From those of us at Travelers United to you, Happy New Year wherever you are
---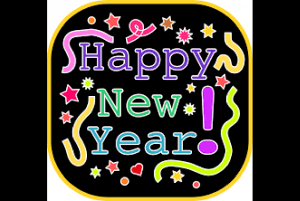 Several years of old New Year's resolutions articles helped me see this new year in a different way. During the past years, several incidents have changed my life. Of course, everyone has faced challenges.
Rather than looking at past problems, I am working towards new opportunities with my New Year's resolutions. Most of these resolutions are already works in progress. Resolving to keep on keeping on is a positive action. It will always pay off in the long term. No one starts to change from scratch.
I resolve the following in 2020:

I resolve that I will work to make consumer protections an integral part of the DOT mission.
I resolve that out of the corner of my eye, I'll notice something new that will delight me.
I resolve that I will not accept airline scrip and demand cash or credit when faced with denied boarding.
I resolve that anytime I have a problem with an airline, I will file a complaint with DOT at http://airconsumer.dot.gov/escomplaint/ConsumerForm.cfm
I resolve to join TSA PreCheck and Global Entry so that I can get through security faster every flight.
I resolve that I will no longer pay hotel resort fees (mandatory fees) unless they are included in the advertised rate.
I resolve that something obvious to everyone else will become obvious to me.
I resolve that I will support and add my voice to Travelers United.
I resolve to explain something obvious to me to another. It may become obvious to them as well.
I resolve that I will not comparison shop on a megasearch engine or an online travel agency site and then purchase my tickets from the airlines directly. The only way travelers are allowed to comparison shop is through online travel agencies. We need to support these travel agents and advisors so that we can find the lowest prices.
I resolve to believe that everything everyone is afraid of won't come to pass.

Resolutions are a tool that provides direction.

I resolve to accept that some people will gain (temporary) power by ostracizing the other, amplifying fears and racing to the bottom. I won't follow their example.
I resolve to start an exercise program. I have read over and over again that successful people do this. I will, too.
I resolve that my long-term climb toward connection, dignity and possibility will continue. Slowly, but surely.
Opportunities will be missed. Lessons will be learned.
I resolve to say or write something that will shine a light, open a door, make a connection and expose the truth.
I resolve to accept that nothing will be as perfect as I initially imagined it. Many things will be far better, though.
I resolve to exceed expectations.
I resolve to see new ways that my projects will begin to pay off.
I will start something new. And quit something fruitless.
I will not put off until tomorrow what I can do today. I think I learned this in the Boy Scouts, but have recently forgotten it. Time to make this a practice again.

READ ALSO: Don't make a custom agent's job more difficult at the border

If you do not work at changing yourself, no one else will.

Make time to spend time with those who you love.
I resolve to keep helping myself. No one else does it as well. Make time for yourself.
I resolve to help those I can.
I resolve to always check with at least three websites before purchasing air transportation. Comparision shopping keeps everyone honest and keeps airfares and hotel rates as low as possible.
Remember, people want to be treated with dignity. Allow them to experience that as often as possible.
I know I will forget some hard lessons but I'll also learn some new ones.
Plus, I resolve to take up playing the guitar and piano once again. Playing both were an endless source of joy for both others and me. I want to experience the unity and expression that only comes through music again as a participant. This resolution is not so certain, but writing it down makes it more so.
I resolve to spend more time sketching and painting.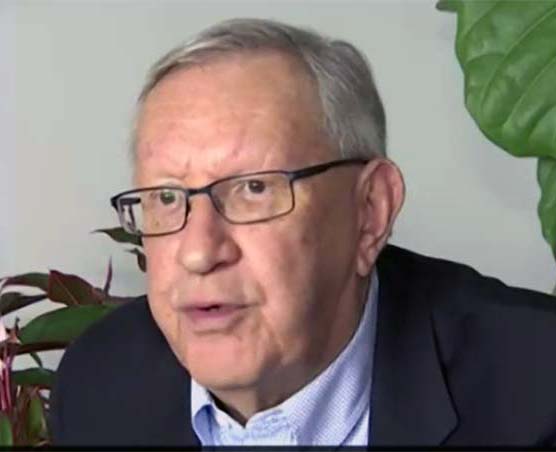 Charlie Leocha is the President of Travelers United. He has been working in Washington, DC, for the past 11 years with Congress, the Department of Transportation and industry stakeholders on travel issues. He was the first consumer representative to the Advisory Committee for Aviation Consumer Protections appointed by the Secretary of Transportation from 2012 through 2018.