---
In Washington, DC, getting laws and rules passed is a Herculean effort. However, getting the word out to consumers about their rights is even harder. Here are luggage compensation rules most passengers don't know they have when it comes to checked luggage.
---
Luggage compensation from airlines — means money to passengers.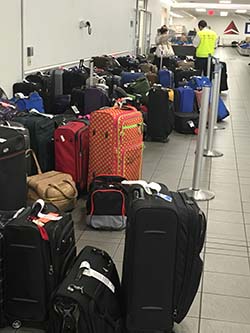 These rights are not highlighted by airlines, because they thrive on their customers not knowing all the rules. Few industries have such complex rules and regulations that are created.
1. $3,500 compensation for damaged, delayed, or lost checked baggage on domestic flights
If a passenger's checked luggage is lost, delayed, or damaged, airlines are responsible for up to $3,500 in compensation from the airlines. If delayed baggage requires a passenger to purchase or rent items, such as skis or ski boots, or clothing to wear during travels, this falls under this rule. If luggage is damaged, including handles and straps, this rule comes into effect. And, when luggage is lost, the maximum claim that the airlines have to honor is $3,500.
Passengers are responsible for producing a list of items lost, damaged or delayed. And, they should be prepared to have receipts for purchases during their trip in the case of delayed baggage. For compensation of a lost bag, reasonable costs for clothing will be accepted by airlines. One method of dealing with this is to take a picture of the contents of your bag before packing. If receipts for some high-value items are available, so much the better. Also, be prepared to accept the depreciated value of lost items.
Fragile items such as cameras, computers, glassware, jewelry, and so on, can be excluded from the compensation by the airlines on domestic flights.
With proper documentation, most airlines will pay the requested claim up to the compensation level of $3,500. When the luggage is lost, passengers are also due a return of any checked-baggage fees paid to the airline.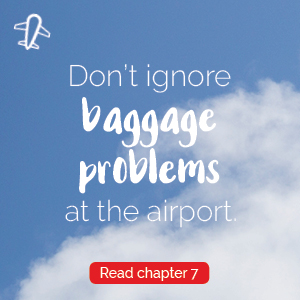 2. About $1,580 of compensation is due for lost, damaged, or delayed checked international baggage.
Follow the same rules for claims for domestic flights when international luggage is lost, delayed or damaged. The big differences between compensation for international flights (including connecting segments of domestic flights on the same itinerary) is that the compensation is set by the Montreal Convention, an international airline treaty. It is based on "special drawing rights (SDR)." That amount is set at 1131 SDRs (about $1,583).
Delayed and damaged baggage is limited to 17 SDRs per kilogram per passenger for checked baggage (about $400 for a 35 lb. bag) and a total of 332 SDRs for unchecked baggage.
Fragile items such as cameras, computers, glassware, jewelry, and so on are included in the items for which compensation must be paid on international flights under the Montreal Convention. Here is list of countries that are party to the Montreal Convention.
3. Read your airline's rules for reporting lost, damaged, or delayed baggage.
In every case, do not leave the airport prior to reporting the mishandled baggage to the airline. Without your claim tag and a report at the airport, it will be virtually impossible to get compensation for lost luggage or for costs associated with delayed baggage. Damage to contents of your luggage should be reported as soon as it is discovered.
4. Check with your household good insurance company.
Many times your personal insurance company will cover you for lost, delayed and damaged items during travels. In many cases credit card companies insure items purchased with their credit cards from damage, even during travels. (There's a nice credit card benefit most people don't even know they have.)
[adrotate group="1″]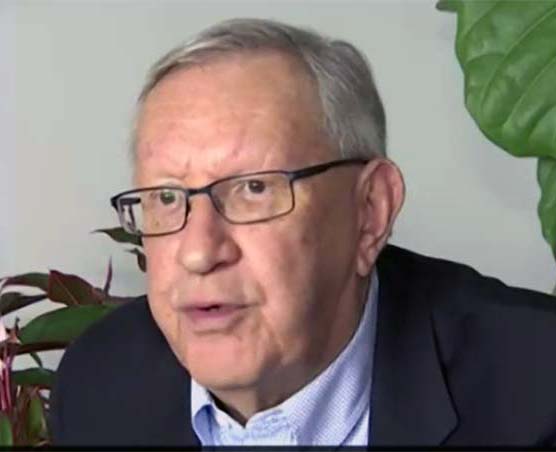 Charlie Leocha is the President of Travelers United. He has been working in Washington, DC, for the past 12 years with Congress, the Department of Transportation, and industry stakeholders on travel issues. He was the first consumer representative to the Advisory Committee for Aviation Consumer Protections appointed by the Secretary of Transportation from 2012 through 2018.