---
Six tips to help travelers plan today to keep airline status next year
---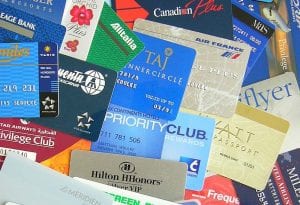 Anyone who's given up on the airline status game can stop reading this post now.  Later, decide to chase status or not to chase status. Your decision is beyond the scope of this post.  But okay, if you have decided you want those perks, there's something to be said for avoiding frantic mileage runs in December.
So, for the early birds, here are six tips to start off 2019 on the road to attaining or keeping status. Especially, as many travelers have discovered to their chagrin, it's not just miles anymore.
1. Keep an eye on the all-important validation issue.  This one is kind of inside baseball, but here are a couple examples with United.  A top client of mine, a 100,000-mile-a-year Mileage Plus flier, had an expensive business class ticket to India. The first three legs were on Lufthansa, the return on United. "Validation" refers to which airline really is in charge of the ticket, and gets the money first.
The logical thing with three of four flights on Lufthansa is to validate or "plate" on Lufthansa. But had I done that, he would have lost almost $10,000 in "premier qualifying dollars" with United, which for their premier status categories requires a certain amount of money for tickets validated on their airline — $15,000 for 1k status.
Read also: DOT and DOJ should reexamine airline alliances and antitrust immunity
Code-shares can throw a traveler off, too. A new client told me he had just missed gold status because given a choice between an Air Canada ticket booked as Air Canada or the same flights booked as a code-share with United, he had thought sticking with Air Canada would be easier. It was for seat assignments, but again, he didn't get the qualifying dollars.
2. Beware "basic economy"-type tickets. I hate them personally even without the mileage issue because I hate middle seats, and the baggage, last boarding issues and "use-it-or-lose-it" nature of the tickets makes them, to me, not worth the relatively small difference. But in addition to everything else, most of these tickets don't get full mileage credit.
3. Beware discount tickets on partner carriers. In general, the cheapest non-basic economy tickets do give full miles on the airline being flown. But a heavily discounted ticket on, say, Singapore Air might give zero miles on United. Discounted tickets on British Airways can earn from 25 to 50 percent of actual flown miles.
4. Know the minimum number of segments you need. Even with higher priced tickets, if you are someone who flies most of your miles on a partner carrier of a major US carrier, the above-mentioned Singapore for United, or British Airways for American, just for two examples, make sure you know the minimum number of segments you need with the carrier whose program you use for miles.  These numbers are relatively small, usually, but they are a way US carriers avoid giving their highest status to travelers who seldom fly them.
YOUR TRAVELERS UNITED PLUS MEMBERSHIP BENEFITS
5. Beware special group or tour tickets. If you need to make a minimum spend in a year, and it's tight, beware ANY kind of special group or tour ticket, as even if they get miles, and even if they are in business class, you may not get the dollar credit you need. When in doubt, check, as it's not always obvious. A travel agent should be able to help on this one.
6. Use credit cards that award miles toward elite levels. If you have an airline-branded credit card, check if it gives you bonus miles towards elite status or waives the minimum spend. While this seems to change constantly, there are cards that do both.
And yes, all of these rules and regulations may seem like more trouble than they are worth. But trust me, the only thing worse than jumping through hoops all year to achieve a frequent flier status level is jumping through the hoops and barely missing it in December.
Featured photo from Wikimedia Commons
Janice Hough is a California-based travel agent a travel blogger and a part-time comedy writer. A frequent flier herself, she's been doing battle with airlines, hotels, and other travel companies for over three decades. Besides writing for Consumer Traveler, Janice has a humor blog at Leftcoastsportsbabe.com (Warning, the political and sports humor therein does not represent the views of anyone but herself.)