Yesterday at noon in Pamplona, the mayor shot a rocket into the air from the balcony of the town hall and the fiesta de San Fermin burst into abandon. Thousand of locals and visitors started what is an eight-day, non-stop party in the streets of this northern Spanish town.
Today, the first Running of the Bulls takes place. These runs will continue for another seven mornings and the bulls that run in the morning die in the bullring that night.

Most Americans know this as the Running of the Bulls, made famous by Hemingway in The Sun Also Rises, or Fiesta, depending on whether the novel was titled for Americans or Europeans. Just as this novel focused on the party with the running as a backdrop, that's still reality today.

The two-minutes of adrenalin-pumping hooves clattering across cobblestones, clanging steer bells, shrieks, cries and cheers give way to full days and nights of processions, conversations, parties, flirting, elegance, filth, breakfasts, kisses, tapas, dancing, wine, whispered affections, beer, kalimoxos, hugs, champagne, cava, sorbete, concerts, folklore, bullfights, staggering drunks, drugs, dinners, broken glass, trash, flying Aussies, and so much more.
It's a pressure cooker of concentrated earthly experiences, elation and exhaustion. The days start with the possibility of death on the horns of a rampaging bull and end with the certain death of these same creatures. In between, life takes on a bit more intensity, focus and surrealism as Pamplona separates itself from the everyday world for eight days.
There are not many places like Pamplona during Fiesta where we in our connected world can disconnect for relatively long periods of time and revel in the here and now.
This fiesta is a gift for many of us — an altered state, a chance to reconnect with the visceral baseness of our nature. A chance to lose oneself in a swell of others doing the same. An opportunity to live without regard for the outside world and many conventions. It's an occasion to touch the life we may avoid elsewhere.
Street photo by Craig DeThomas
Title photo by Charlie Leocha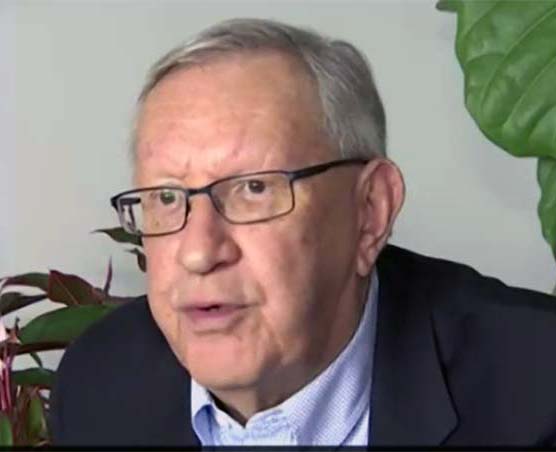 Charlie Leocha is the President of Travelers United. He has been working in Washington, DC, for the past 11 years with Congress, the Department of Transportation and industry stakeholders on travel issues. He was the first consumer representative to the Advisory Committee for Aviation Consumer Protections appointed by the Secretary of Transportation from 2012 through 2018.