---
Sometimes there are benefits to early booking. Other times the benefits are not a sure thing.
---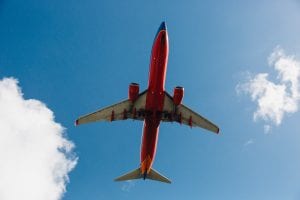 Especially for holiday and special event travel, there have long been benefits to early booking — better prices, better seat assignment availability, and more choices. And not insignificantly, the peace of mind of not worrying about getting there and not having to worry about reservations as the trip gets closer.
These days, however, changes may create early booking problems. As any travel agent will tell you, the odds of the ticket you buy months in advance matching the flights at the time you travel have decreased considerably. And the situation doesn't seem to be getting better.
Ticket holders may receive schedule changes, alternative flight numbers, and new codeshare flights, but early booking problems on tickets mean more chances for change.
If you book via a travel agent, online or otherwise, airlines are supposed to keep travel agents/advisors updated. When booking with an airline directly they are supposed to send you schedule changes.  These are benefits to early booking generally, but they don't always happen.  Emails go astray, code-share flights (when you book as one airline, say Delta, and the plane is operated by KLM or Air France) can cause problems, etc.
In some cases, a flight may not seem to change but the aircraft changes. This means your carefully chosen seat assignments can either disappear entirely or end up being much less desirable.  Travelers together even on the same record may end up not seated together.
Flights themselves may disappear. 
In my experience in the agency business, airlines offer alternatives when they cancel flights unless they are completely pulling out of a market. Now, it can happen with connecting flights that a new flight doesn't work — with clients heading on United Airlines to Frankfurt, connecting to Lufthansa for Budapest this fall, a modest Lufthansa schedule change of only 15 minutes meant that there wasn't enough time in Frankfurt to make the connection. In this case, it took some time with United's ticket office, but travel agents could get them rerouted via Munich.
Sometimes an airline will cancel a flight without offering anything.
Other clients this summer had a nonstop San Diego to London when British Airways decided not to operate the flight seven days a week and canceled the flight on a few weeks' notice. With zero alternatives offered and most flights full, it took days to find space on a connecting option. The travelers were returning from Edinburgh to San Diego via London. British Airways also canceled its Edinburgh to London flight without rebooking an alternative flight. In that case, we were able to find another option — albeit with a less than ideal connection — relatively quickly.  (Curiously enough, when the clients checked in for the return they reported the people in front of them at Edinburgh had been on their original flight to London. They had not been advised the flight was canceled, and British Airways told that couple there were no available flights for two days.)
Even nonstops that only have schedule changes can be a problem. 
This June I booked two travelers from San Jose, California, to Honolulu roundtrip on Alaska Airlines, leaving San Jose at 8 a.m., and returning from Honolulu at 3 p.m. As I write this post in August, the outbound has been changed to 7 a.m., and the return has been changed twice, first to 12:10 p.m. and now to 11:35 a.m.
In this case, the clients can handle it. However, it could be a problem if they lived far from the airport or had made plans on their last day. And I am dutifully updating them on each change and ensuring they acknowledge any changes. But I have to wonder, would they have seen all the changes if they had booked with Alaska direct? I also know from experience that when there are several changes, it's very easy for travelers looking for their itineraries to see an older and incorrect version. This can mean missed flights.
Three months before an airline flies, they have no idea what the flight times will be.
I've had flights canceled for clients and seen the original flights reinstated. Similarly, I've changed flights because of schedule changes that make connections unworkable, only to see the flight times returned to something that would have been a legal connection. (Although waiting to see is generally a bad strategy, alternatives may become unavailable.)
The short version of all this, while there have always been schedule changes and flight cancellations, this summer has been hell. With COVID and staffing issues, both at airports and with flight crews, it feels like early booking problems have become the rule rather than the exception.
And if you discover that the changes are unacceptable, or the airline cannot give you an alternative, you can generally get a refund. But this won't help if other airline options are sold out or available only at a much higher fare.
So when you book airline tickets well in advance, you can congratulate yourself on planning and getting a good fare. However, make sure to keep a regular eye on your itinerary. If you've booked through an agent, you can also ask for the most up-to-date schedule before departure.

Finally, before departure make sure the version you have in your online or written calendar is current. It won't just avoid confusion, it may prevent you from missing your flights. You avoid the early booking problems and get benefits to early booking as well.
---
READ ALSO:
Airlines can help protect consumers from today's travel uncertainty
15 easy-to-use tips to avoid the most costly rental car problems.
---
Janice Hough is a California-based travel agent a travel blogger and a part-time comedy writer. A frequent flier herself, she's been doing battle with airlines, hotels, and other travel companies for over three decades. Besides writing for Travelers United, Janice has a humor blog at Leftcoastsportsbabe.com (Warning, the political and sports humor therein does not represent the views of anyone but herself.)