Communication makes all the difference in airline travel.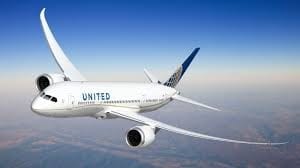 As the airline industry returns towards what we all hope will be SOME sort of standard, many travelers are nostalgic for what now feels like the good old days of even a mediocre flying experience. It seems that communication is a lost art.
Many issues are outside of airline employee control. Check-in activities for flights in many cases are handled by airport personnel. Aviation security is operated by TSA. Recent staffing shortages at airport eateries and shops are the responsibilities of non-airline workers. In the recent past (and continuing on some foreign carriers), mask mandates, along with vaccine mandates, made passengers feel safer. But they also made travelers cranky. Communication would help.
Once aboard flights, the significantly reduced inflight service doesn't help. In coach, there may be limited food and alcohol, or nothing at all, and even premium class service often feels like what coach used to feel like.
Communicating with passengers is something airline staff can improve.
However, the one thing that airline employees can control is communication, and it can make a huge difference.
Take, for example, several flights I've taken to or from San Francisco in the past few months. In both cases, my flight was delayed.
The first flight ended up arriving about 20 minutes late. The other flight made up time and arrived early. Yet the first flight was a better experience.
In the first case, on a flight from Chicago to San Francisco, the gate agents and later the pilot regularly updated us on issues.
There has been NO announcement. It is 5:50 p.m., so passengers know the plane is late. The airline agents just won't tell travelers why.
So, the gate agents didn't say anything, and the sign above the departure jetway says the flight is departing on time.

Finally, an automated announcement noted that boarding would begin shortly. Nothing was ever heard from the gate agent standing in front of us.
Gate agents who communicate can make a giant difference in every traveler's stress levels.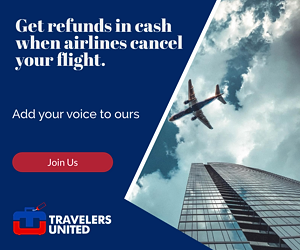 Watching the overhead monitor while working and saying nothing, I saw a sign saying "make yourself comfortable." But then I saw passengers starting to move onto the plane. I got up and ran over, losing a phone charger in the process. It was my fault, but I was afraid I had missed something. It was about 6:05 p.m. I asked a fellow passenger what happened. A guy said, "Ah, well, the London announcement wasn't understandable. We just started boarding without an announcement a few minutes ago," (no joke). Passengers continued to board and get seated. Oh, and at 6:15 p.m. United emailed passengers to say the plane would be delayed … Uh, yeah.
The end of the story: The plane just left about 20 minutes late and made up time, so it wasn't the end of the world. Later, I found out, the plane had arrived 20 minutes late, so there was no way it could board on-time at 5:30 p.m.
I get it. Stuff happens.
But when we got to the airport
United Airlines
must have known the plane couldn't possibly board on time. So why didn't they communicate that? Passengers never received a flight-delay email until after boarding started. Plus, at Newark airport, the only lounges open are a good 15-20 minutes from gate 138. There was no way anyone could wait until the boarding announcement email to leave the lounge, or they would be late and/or have no overhead bin space.
At least if agents at the gate had said something, passengers could have at least gone and bought a drink or snack. But because of no communications, passengers had to sit in a crowded area and just wait. They had no idea whether the delay would be 5 or 50 minutes.
Anyway,  communication would have really helped.

So, thanks for reading and I appreciate your time. No serious harm done (well, I did like that charger). However, it fell out of my bag. That's my fault for rushing when I stuffed it in. A lot of frustration could have been avoided had United Airlines just said, "A late arriving flight will mean at least a 20-minute delay in boarding." I, and a lot of other frustrated travelers, would have been able to work happily and comfortably in the United Club Lounge.
---
READ ALSO:
Is DOT Sec. Buttigieg better than Trump's DOT Sec. for travelers?
Why passengers need common airline flight credit rules
---
Janice Hough is a California-based travel agent a travel blogger and a part-time comedy writer. A frequent flier herself, she's been doing battle with airlines, hotels, and other travel companies for over three decades. Besides writing for Travelers United, Janice has a humor blog at Leftcoastsportsbabe.com (Warning, the political and sports humor therein does not represent the views of anyone but herself.)