If you're an intrepid and adventurous traveler and a seasoned cyclist, and will only need to travel short distances during your visit to another city or town, bike rentals might be an affordable, enjoyable and more hassle-free alternative to renting a car — especially if public transportation is inconvenient or nonexistent.
Since there are no national or global bicycle rentals chains that cover the nation or world nearly as extensively as the major rental car companies, travelers will almost certainly be working with an independent, local bicycle shop or bike tour operator in the city you visit. This means they are likely to get more individualized service and will be in a better negotiating position as a consumer than they would from a rental car company. (Note that bikeshare systems like New York's CitiBike, Chicago's Divvy and San Francisco's BABS are different from bike rental — the same way car sharing services like Zipcar and Car2go are different from traditional car rental — and will be covered in a separate blog post.)
Just two weeks ago, my girlfriend and I visited the small city of Sedalia, Missouri, for three days to attend the Scott Joplin International Ragtime Festival. We arrived by train, were able to walk from the train station to a bike shop where the proprietor met us, pick up a couple of hybrid bikes with cargo racks over the rear wheel, and pedal to our motel. We used the bikes as our means of transportation between the motel and the various festival venues, and we returned the bikes just in time to catch the train out of town. I even managed to bring my carry-on sized roll-aboard suitcase and carry it on the bike rental with the help of a bungee cord I packed, and used a pair of saddlebag panniers to carry the rest of my things (which doubled as a smaller "carry-on bag" for the rest of my trip). Compared to either renting a car or using taxis to get around town, we saved some money, got some exercise, and significantly reduced our carbon footprint.
Based on my experience, I'd offer the following tips to those considering a bicycle rental for local transportation:
Decide what kind and size of bike you'll need and what accessories you'll need it to be outfitted with. You should get a type (hybrid, road, mountain, etc.) and size of bike that is closest to your own or the kind you are used to riding. Hybrids are the most versatile for both road and trail use. If you'll be taking more rugged off-road adventures, get a mountain bike. You'll also want to make sure you can borrow a helmet and, if you plan to ride at night, you'll need front and rear lights. If you'll be carrying cargo, you'll need a bike with a rack over the rear wheel. You might also want a water bottle holder, and many renters will also provide you with a portable air pump and a flat wheel patching kit.
Call the bike rentals shop ahead of time to make arrangements. Unlike with car rental, you can't rely on being able to make all arrangements online. Do a Web search for bicycle rental in your destination city, check the website and hours of the shops that are shown, and look over any customer reviews of the shops. Then, start making calls to make sure the shop can reserve the bike and accessories you want and that they will be available for pickup when you plan to arrive. You should also advise the shop representative if your arrival may be delayed for any reason and make plans for how to stay in touch and notify the shop if you'll be late.
Pack wisely. If you own bicycle panniers or saddlebags, use them as one of your pieces of luggage for your trip. If you plan to bring a larger bag or suitcase, try rigging it up to your own bike or a friend or neighbor's bike before you leave to make sure it can be secured to the bike's rack and that you're able to safely and easily secure and un-secure the luggage to and from the bike. You might want to pack your own bungee cord, bicycle lock, lights or helmet if you aren't sure that the rental shop will be able to provide these. If you're unable to comfortably carry your luggage on the bike, you'll need to plan time to bring your luggage to your lodging by taxi/rideshare or transit before picking up the bike, and to return the bike before returning to where you're staying to pick up your bags.
Study the topography of your destination city/town using Google Maps. Use the Terrain view, or get bicycling directions for the trips within town that you plan to make, to see the degree to which you will be going up or down hills. If you don't think you'll be able to handle the uphills, you might not want to bike. You can also use Street View to get a feel for the roads you'll be using — whether they have bike lanes or wide shoulders, are heavily trafficked, etc. Note, however, that many locales do allow bicycling on sidewalks. Many places also have off-road bicycle-pedestrian trails that will show up on Google Maps.
Make sure your lodging can accommodate bikes. If you're staying at a hotel, motel or inn, call the property and ask about bike storage. You should be able to either lock your bike up in a designated area (usually in the parking garage or lot) or bring it into your room for storage. If you're staying at a bed & breakfast or Airbnb, check with your host for arrangements. Some hotels and B&Bs provide rental bikes for guest use. On my trip to Sedalia, my girlfriend and I simply rolled our bikes into our motel room.
Read the bike rental agreement carefully. While there is not as much fine print to sift through with rental bikes compared to cars, and no insurance or damage coverage to worry about, there is much less uniformity in the bike sphere and it's still important to know what you're agreeing to. Many bike renters will require you to agree not to hold the renter liable for any injury that may result from your use of the bike and to compensate the owner for any damage to or destruction of the bike while in your possession, and to pay penalties for late return of the bike. You may not be able to avoid releasing the renter from liability, but if there are multiple bike renters you can choose from, you can always ask them over the phone what their terms and conditions are.

See if you can bring your own bike. While most airlines and intercity bus companies require you to partially disassemble your bike and put it in a box in order to take it with you (and many charge extra for this compared to regular checked baggage), Amtrak is allowing unboxed bicycles to be carried aboard on more routes (though with restrictions, and with only a limited number of bicycle spaces available on each train). Depending on how far you're going and how long you're staying, it may work out to be cheaper and/or easier to take your own bike than to rent one at your destination. Most local public transit systems also allow bikes to be carried onto trains or secured to a rack in front of buses.
Enjoy the ride! Take advantage of the opportunity to see more of the place than you would zooming through in a car. Take less-traveled side streets and bike trails. Stop along the way for photos or to pop into a cafe or shop you happen to pass. Cycling gives you this kind of flexibility.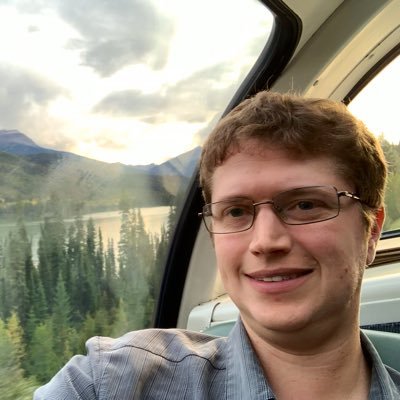 I am a writer, researcher, multimedia communications professional, and photo/videographer.
I am focused on achieving sustainable economic development and human-scaled communities through a robust multi-modal transportation system centered around a network of high-performance local, regional, and inter-regional passenger trains and frequent and reliable rail transit (streetcars, light rail, commuter rail and subways/metros).